Finnair Flight Delay Compensation
If your Finnair flight was delayed or canceled, you may have the right to compensation under European Regulation EC 261.
The amount of compensation is up to 600€ ($700).
Finnair Delayed / Cancelled Flights Compensation
Heavy domestic or international traffic often leads to delays or cancellation of Finnair flights. Sometimes, Finnair passengers also face denied boarding problems due to oversold flight tickets. As, Finnair is registered with the EU norms and regulations, so all the passengers who face odd situations due to Finnair flight cancellations or delays, are eligible to claim compensation under EC Regulation 261/2004.
EC Regulation 261/2004 is an European Union passenger right regulation which entitles you to claim compensation up to 600€, if you had booked your flight ticket with Finnair Airline and your flight were delayed for more than 3 hours, or flight was canceled without prior notice of at least 7 days or you were denied to board your flight due to overbooking.
You can also demand a refund or get money back from the airline if you've missed your connecting flight or an international flight due to current flight delays or for any technical or mechanical issues which could be easily controlled by the airline.
Our free flight compensation checker helps you to calculate the exact compensation amount you can claim from the airlines, you just need to enter your flight details like flight number and flight date. If you want to claim Finnair flight compensation you can approach us – Claim Flights. Our claim experts can help you to get your money back from the airlines without any legal or financial hassles.
Finnair
Finnair is one of the biggest airlines of Finland which is established in 1923 as an Aero O/Y. Finnair IATA code "AY" was originated from Aero Yhtio. Finnair has its headquarters in Vantaa and its main hub is at Helsinki Vantaa airport and other hubs are located at Brussels airport and London Heathrow airport. 55 percent of Finnair airline shares are owned by Finnish government. Finnair Group is the parent company of Finnair Airlines.
Finnair happens to be one of the safest airlines in the world. It has not suffered any fatal accidents since 1963. It also has the distinction of being the first airline to fly non-stop flights from Western Europe to Japan and from Europe to China.
Finnair fleets include Airbus and Embraer aircraft. Finnair lounges are located at Helsinki-Vantaa airport. It is a huge airline with over 4500 employees and has heavy domestic and international traffic. It carries over 10 million passengers to more than 100 destinations across Europe, Asia, and North America.
Finnair Alliances & Subsidiaries
Finnair is a member of the OneWorld airlines alliance. Finnair owns Finnaviation, Kar-Air and Aero airlines and operating as its subsidiaries. Finnair subsidiaries include Finnair Cargo Oy and Finnair Cargo Terminal Operations Oy. Finnair also has a frequent flyer partnership with Nordic Regional Airlines.
Finnair Code-Share Agreements
Code share agreement allows two or more airlines to share the same flight under its own name. Thus Finnair can advertise and sell flight seats of its code-share partners under the Finnair Airline flight numbers. Finnair shares code-share agreement with Aeroflot, Cathay Pacific, Czech Airlines, Flybe, British Airways, Nextjet, Pakistan International Airlines, Qantas, Qatar Airways, Alaska Airlines, Japan Airlines, Jetstar Asia Airways, Malaysia Airlines, TAP Air Portugal, Vietnam Airlines, Air China, Braathens Regional Airways, Bangkok Airways, Belavia, American Airlines, Air France, SriLankan Airlines.
Finnair Fleet Size & Destinations
Finnair operate 81 fleets under its brand name as of September 2017 which includes 20 Airbus A321-200, 12 ATR 72-500, 12 Embraer E190, 11 Airbus A350-900, 10 Airbus A320-200, 8 Airbus A319-100, 8 Airbus A330-300. Finnair flights flies to many destinations in Europe, Asia and North America and also has charter flight operations to South American and African destinations.
| Sr. No. | Country | City |
| --- | --- | --- |
| 1 | Finland | Enontekiö, Helsinki, Ivalo, Joensuu, Jyväskylä, Kajaani, Kemi/Tornio, Kittilä, Kokkola, Kuopio, Kuusamo, Mariehamn, Oulu, Rovaniemi, Tampere, Turku, Vaasa |
| 2 | Spain | Alicante, Barcelona, Fuerteventura, Ibiza, Las Palmas, Madrid, Málaga, Menorca, Palma de Mallorca, Tenerife |
| 3 | Greece | Athens, Chania, Corfu, Heraklion, Kos, Mytilene, Rhodes, Santorini, Skiathos |
| 4 | Russia | Kazan, Moscow, Murmansk, Saint Petersburg, Yekaterinburg |
| 5 | China | Chongqing, Guangzhou, Hong Kong, Shanghai, Xi'an |
| 6 | Germany | Berlin, Düsseldorf, Frankfurt, Hamburg, Munich |
| 7 | United States | Chicago, Miami, New York City, San Francisco |
| 8 | Italy | Milan, Naples, Pisa, Rome, Venice, Verona |
| 9 | Sweden | Gothenburg, Stockholm, Umea, Visby |
| 10 | Japan | Fukuoka, Nagoya, Osaka, Tokyo |
| 11 | United Kingdom | Edinburgh, London, Manchester |
| 12 | Austria | Innsbruck, Salzburg, Vienna |
| 13 | Croatia | Dubrovnik, Pula, Split |
| 14 | Poland | Gdansk, Kraków, Warsaw |
| 15 | Thailand | Bangkok, Krabi, Phuket |
| 16 | France | Biarritz, Nice, Paris |
| 17 | Egypt | Hurghada, Marsa Alam |
| 18 | Norway | Bergen, Oslo, Tromsø |
| 19 | Denmark | Billund, Copenhagen |
| 20 | Vietnam | Ho Chi Minh City |
| 21 | Israel | Eilat, Tel Aviv |
| 22 | Lithuania | Kaunas, Vilnius |
| 23 | Estonia | Tallinn, Tartu |
| 24 | Switzerland | Geneva, Zürich |
| 25 | Dominican Republic | Puerto Plata |
| 26 | Iceland | Reykjavík |
| 27 | Netherlands | Amsterdam |
| 28 | Singapore | Singapore |
| 29 | Slovenia | Ljubljana |
| 30 | Belgium | Brussels |
| 31 | Cuba | Varadero |
| 32 | Hungary | Budapest |
| 33 | Malta | Valletta |
| 34 | China | Beijing |
| 35 | Portugal | Funchal |
| 36 | Turkey | Antalya |
| 37 | Cyprus | Paphos |
| 38 | Czech Republic | Prague |
| 39 | Ireland | Dublin |
| 40 | Kazakhstan | Astana |
| 41 | Morocco | Agadir |
| 42 | India | Delhi |
| 43 | South Korea | Seoul |
| 44 | United Arab Emirates | Dubai |
| 45 | Latvia | Riga |
Finnair Services and Reviews
SkyTrax, which rates airlines based upon their performance and customer services have rated Finnair 6 out of 10 stars reviewed by more than 560 customers as of October 2017. In terms of Food & Beverages, Inflight Entertainment, Seat Comfort and Value for Money they give 3 stars out of 5 and for Staff Service they give 4 stars out of 5.
Finnair airlines has frequent flyer programme "Finnair Plus" for their regular air passengers who flies frequently, were passengers can earn rewards or points against their flight tickets.
But most of Finnair flight passengers says that they have faced problems such as luggage or hand baggage delays, flight cancelled without providing reason, poor quality foods and services and small leg room with small seat.
Finnair Flight Delay / Cancellation / Denied Boarding Problems
Flight delays, cancellations is usually a common problem faced by an air passengers, there are also cases of denied boarding when an air passengers is not allowed to board the flight due to oversold flight seats. In such cases, European Union introduced EC Regulation 261/2004 which entitles air passengers to claim compensation for flight delays of more than 3 hours, cancelled without prior notice; denied boarding due to an overbooked flight and compensation for delayed flights when you were offered re-routed flight or an alternate flight in case of flight cancelled or overbooked flight which gets delayed for more than 3 hours on arrivals.
You can also demand refund from Finnair if you missed the connecting flight due to first flight delays or flight route changes. In case you have lost baggage or luggage at the airport then also you can demand compensation from airlines, to get for more information you can visit Finnair website.
If your flight delayed for more than 2 hours then you have rights to ask for reimbursement that is "right to care" were airline should give vouchers for food and drink, access to phone calls and emails, hotel accommodation for overnight flight delays and transportation between the airport and the hotel.
EC Regulation 261/2004 – Finnair Passenger Rights Regulation
EC Regulation 261/2004 (dated 17 February 2005) applies to air passengers departing from any EU airport, or from a non-EU airport with an EU airline to an EU destination. Passengers must note that flight compensation is subject to certain conditions and exceptions.
There will be no compensation for a delay or cancellation caused by an extraordinary circumstance, under which such delay or cancellation becomes uncontrollable. An example of such situations includes bad weather or security concerns such as fear of a terror attack. In such situations, passengers will not be given any compensation.
Nevertheless, if there is a delay of more than 4 hours for a flight of 3500 km or more; delay of 3 hours or more in intra-community flight of 1500 km or more; and delay of 3 hours in case of flight under 1500 km, the passenger are entitled to claim compensation under EU norms as set by the regulation.
If you are the air passenger travelled with Finnair and your flight was delayed or if your flight gets cancelled (without any prior notice) or for reasons which could have been easily solved then according to Regulation (EC) No. 261/2004, you can claim up to €600 as flight compensation. This takes into account distance that you travelled both within Europe and outside Europe and the time for flight delay which should be more than 3 hours.
Within EU:
If you travel up to 1,500 km or less, then you can claim up to 250€
And over 1,500 km, you can claim up to 400€
Between EU Airport And Non-EU Airport:
If you travel up to 1,500 km or less, then you can claim up to 250€
If the distance is between 1,500 – 3,500 km, then you can claim up to 400€
And if the distance is more than 3500 km and flight delays for more than 4 hours, then you can claim up to 600€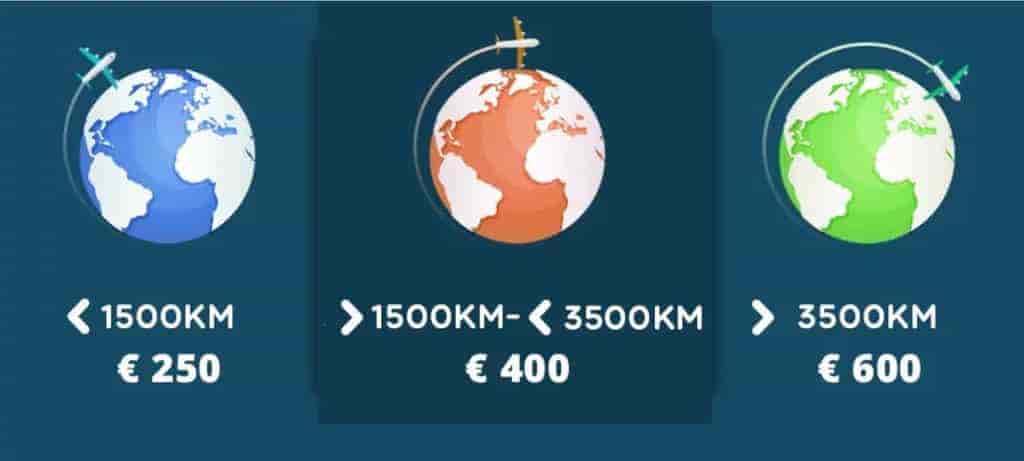 Note: If you are travelling to a Non-European country from a Non-European country by a European Flight, EU 261 Rule won't apply to you. It is only applied in the case of EU based flights travelling within Europe or to or from an EU Member State.
Am I Eligible To Claim Compensation?
EC Regulation 261/2004 is a European Union Regulation, it applies to EU and Non-EU airspace. You do not have to be an EU citizen to claim flight compensation.
This means that you can claim on flights departing from any airport located in the EU (with any airline) or arriving in the EU (with an EU airline).
Thus you are eligible to claim compensation for flights departed or which were scheduled to depart from an EU airport.
| Origin and Destination | EU Airline | Non-EU Airline |
| --- | --- | --- |
| From Inside EU to Outside EU | Yes | Yes |
| From Inside EU to Inside EU | Yes | Yes |
| From Outside EU to Inside EU | Yes | No |
| From Outside EU to Outside EU | No | No |
Claim Flights – Flight Compensation Firm (How We Can Help You To Claim Your Money Back)
We have established Claim Flights which has a specialist in claims of EU compensation. The claim expert team helps the customers and provides all the information to the customers to file the claim against the airline. The customers can talk to our legal experts if they have any queries through our website. Along with that, all the other information related to the rights of the passengers are available on our website.
The passengers can also use one of the most useful tools, that is, our compensation calculator, which provides the exact compensation amount to the customers. It provides a clear idea of the amount which they can get from the airlines. Besides that, our website contains all the information and the step by step process of filing the claim.
The legal advisor also provides the facility to the passengers to file the claims on behalf of them and do the follow up from the airline. After the success of the claim the passengers has to pay the commission to the legal advisor, but the commission is only charged once the claim is successful and delivered to the customers.
How to Claim Flight Delay Compensation?
Claim Flights claiming process is very easy to use and to provide us the desired information doesn't take more than 2 minutes of your precious time.
We have access to a lot of information about different airlines flights, thus you receive the compensation within right time.
How To Claim Finnair Flight Disruption Compensation By Yourself?
You can use our free claim letter template to write the letter to airline to claim compensation for your delayed, cancelled or overbooked flight in accordance with EU Regulation 261/2004. EC Regulation 261/2004 entitles European Union air passengers to claim up to 600€ compensation for flight delay of 3 hours or more, flight cancellations or for denied boarding.
Finnair Flight Compensation Calculator
Passengers are often unaware of the regulation and end up claiming a very futile amount compared to what they are entitled to claim. At Claim Flights the exact compensation can be calculated with the help of the compensation calculator. Our Flight compensation calculator can help you to calculate the amount to claim from Finnair for your delayed or canceled flight. You can check for free the amount Finnair owes you.
You can claim financial compensation with our assistance by filling the claim form. You may need to enter further details about yourself and co-passengers for whom you would like to claim from Finnair Airlines. Our claim expert team can file the claim on behalf of you and pursue it with the airlines.
Air passengers are charged only in case they get compensation from the airline. You can compare the claimable compensation amount provided by us against other claim companies. Claim Flights takes up your case on a No Win No Fee basis and makes sure that you get the right amount in right time. Petya Petrova
International Legal Strategist
Petya Petrova-Racheva holds a Master of Law (LLM) degree, and has broad knowledge of European Laws in different countries. She loves travelling and her dog, as well as her family.
Choose your Choice to Claim Compensation
Here we have compared 3 different ways to claim compensation:
Higher Fees (£50 to £500, + Hearing Fees)
Hours of your time are spent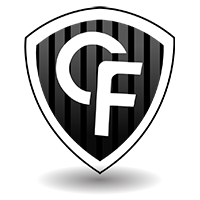 Zero Cost Risk & Additional legal databases
Only takes 2 minutes to claim
Close to 100% Success rate
Low cost risk, most airlines ignore customer claims
Case might end up in court


We help in many languages - ClaimFlights International Websites