Air Passenger Rights: Your Rights to Reimbursement
Many of you travel throughout the year, and sometimes you may have problems with your flight.
In certain cases, you may have the right to compensation or refund. We can help you understand your air passenger rights and claim what you're entitled to.
Provide us with your flight details and check how much you may claim following the EU 261 rule.
Air Passenger Rights
Air passengers often face flight delays and cancellation problems. What they aren't aware of is that certain rights make them eligible for compensation, thus securing them while traveling.
According to the ICAO (International Civil Aviation Organization), there are approximately 60 different national air passenger rights.
Read this guide to know your rights under US, EU, and International air passenger rights.
EU Air Passenger Rights
Under EU Regulation 261/2004, you have the right to compensation up to 600€ for flight delays, cancellations, and denied boarding due to overbooking.
There should be a delay of more than 3 hours at the destination to be eligible for compensation. Find out if you are eligible by reading the complete guide to flight delay compensation.
How much can I claim for a delayed flight?
Here's the table below to understand how much compensation you may claim for a delayed flight:
| | | | |
| --- | --- | --- | --- |
| Distance | less than 1500 km | 1501 to 3500 km | more than 3500 km |
| Claim Amount | 250€ | 400€ | 600€* |
*When EU borders are not crossed, the amount may get reduced by 50%, i.e., you can get up to 300€ for a distance of over 3500 km.
I have a different nationality. Can I claim under the EU 261 Rule?
It doesn't matter if you have different citizenship than the EU. Passengers outside the EU can even claim compensation under the EC 261 Regulation.
You are entitled to flight delay compensation if
your flight is delayed for more than 3 hours at the final destination, and
your flight departed from an EU airport or landed at an EU airport with an EU-registered airline, and
there doesn't exist extraordinary circumstances, such as extreme weather or security threats, which are beyond the control of the airlines
| Origin and Destination | EU Airline | Non-EU Airline |
| --- | --- | --- |
| From Inside EU to Outside EU | Yes | Yes |
| From Inside EU to Inside EU | Yes | Yes |
| From Outside EU to Inside EU | Yes | No |
| From Outside EU to Outside EU | No | No |
Which is the best company to claim flight compensation?
ClaimFlights is the best flight delay claim company when it comes to the payout after their 25% service fee. Thus, through ClaimFlights, you could get 75% of the compensation amount.
The following table compares flight claim companies' payout to determine the best company to claim flight compensation.
Your payout* (as Flight Delay Compensation)

for less than 1500 km
for 1501 to 3500 km
for more than 3500 km
ClaimFlights
187.50 €
300 €
450 €
Flightright
125.75 €
201.20 €
301.80 €
AirHelp
125 €
200 €
300 €
ClaimCompass
125 €
200 €
300 €
SkyRefund
125 €
200 €
300 €
Source: Price comparison of flight delay claim companies, as of 27th May 2021.
Country-wise time limit to file the claim
The expiration of your entitlement under EU law does terminate in the end. The expiration period is different for different countries.
It is important to remember that the country is determined by the carrier's headquarters or the court that has jurisdiction over the aircraft, not by your nationality.
Here's a handy chart for you to determine the time limit to file your compensation claim:
| Country | Limitation Period |
| --- | --- |
| Austria | 3 years |
| Belgium | 1 year |
| Bulgaria | 1 year |
| Croatia | 3 years |
| Cyprus | 6 years |
| Czech Republic | 3 years |
| Denmark | 3 years |
| Estonia | 3 years |
| Finland | 3 years |
| France | 5 years |
| Germany | 3 years |
| Greece | 5 years |
| Hungary | 5 years |
| Iceland | 2 years |
| Ireland | 6 years |
| Italy | 2 years |
| Latvia | 1 year |
| Lithuania | 3 years |
| Luxembourg | 10 years |
| Malta | 10 years |
| Netherlands | 2 years |
| Norway | 3 years |
| Poland | 1 year |
| Portugal | 3 years |
| Romania | 3 years |
| Slovakia | 2 years |
| Slovenia | 2 years |
| Spain | 5 years |
| Switzerland | 2 years |
US Air Passenger Rights
Tarmac Delay Rule
The Tarmac Delay Rule (or Airline Passenger Protections rule EAPP #1 of 2010) is a US air passenger rights rule. It addresses the problem of passengers being stranded on the ground due to denied boarding, flight delays, or missed flight connections.
Among the other Regulations, it states the following:
Airlines are not allowed to wait on the tarmac for more than 4 hours for international flights and over 3 hours for domestic flights.
It also protects air travelers against unwillingly denied boarding.
Moreover, carriers must keep up "operable lavatories" and provide delayed passengers with essential medical attention at no additional cost.
You may read it on the US government's Department of Transportation Website to understand it clearly.
Alternatively, you may read further about it on United or American Airlines or any other airline's website, as the airline contract of carriage differs for different airlines.
You might be entitled to claim up to 400% of your one-way fare back. After a tarmac delay of 2 hours, airlines must also provide adequate food and water at no extra cost to the passengers.
Following the Tarmac Delay Rule, airlines are obliged to report every case and offer unsolicited tarmac delay compensation.
The airline is also obliged to provide a check or cash compensation to passengers who were involuntarily denied boarding.
However, these rules have some exceptions, and the time limit can be extended in case of lengthy tarmac delays. The rules above do not apply in the following extraordinary circumstances:
In case the pilot chooses, there is a need to keep voyagers on the plane, identifying with safety or security.
In case an air traffic control specialist denies landing the plane, which would increase the distance of the flight or interrupt air terminal exercises.
Political and Social unrest.
Sometimes, the airlines' excuses with the 'Act of God,' but every event can't be the 'Act of God.' We here help you to understand the clear fact, and thus you won't face any difficulties.
US Rule 240
In the United States, the governs various aspects of flight. US Rule 240 is not a federal requirement. Compliance with Rule 240 is entirely at the discretion of each airline.
The US has no fixed federal rule on paying compensation for a delayed flight or air passenger rights.
Rule 240 originates from a time when the airline industry was strongly regulated.
The Airline Deregulation Act of 1978 allowed the airline industry to define its settings for Rule 240. Many airlines, however, did remain compliant with Rule 240.
Some new and low-cost airlines, such as JetBlue, do not acknowledge Rule 240. Instead, they have come up with their own models of compensating customers.
Therefore, it is necessary that you check the airline's contract of carriage to claim compensation for flight delays or cancellations.
What are your Rights as a Delta Air Lines Flight Passenger?
In Delta's contract of carriage, if there is a flight cancellation or delay of greater than 90 minutes, it can cancel the remaining ticket and refund the unused portion of the ticket in the original form of payment.
If the passenger does not request cancellation and refund of the remaining portion of the ticket, Delta Airlines will transport the passenger to the destination on Delta's next flight, on which seats are available in the class of service originally purchased.
Delta airlines will transport passengers to their destination on the next flight if passengers do not opt for cancellation and refund for the remaining part of the flight.
Fascinating Topics You Don't Want to Miss
Don't miss out on the opportunity to learn more about claiming compensation for flight delays or cancellations. Click any of the links below to discover expert advice, comprehensive guides, and useful tips on how to claim what you're entitled to. Whether you're a frequent traveler or just looking to expand your knowledge, our fascinating topics will leave you informed and engaged.
Worldwide Air Passenger Rights
Montreal Convention 1999 (MC99)
Montreal Convention 1999 (MC99)
The Montreal Convention establishes airline liability and a modern compensatory regime for the victims of air disasters.
A resolution was adopted following the 38th Assembly of ICAO member states in 2013. It encourages all states that have not yet done so to enact MC99.
The Convention is designed to unify numerous international airline liability treaties. This helps to provide more transparent legislation regarding the international carriage of passengers, baggage, and cargo. It is currently valid in the US, EU, 110 UN member states, and 30 other countries.
The Warsaw Convention 1929
Warsaw Convention defines "international carriage" and sets the rules for airline liability, limitations, and legal jurisdiction. It also requires that carriers issue baggage checks for checked luggage.
The Convention also limits the liability of the carrier. Thus creating a limitation period of two years within which a claim must be brought (Article 29).
Warsaw Convention was amended in 1955 at The Hague, Netherlands, and in 1971 in Guatemala City, Guatemala. As of 2015, the Warsaw Convention had been ratified by 152 states.
Brazil ANAC 400
For the inconvenience caused to passengers, ANAC has established the following rule for airline passenger rights.
In case of denied boarding, the passengers who agreed to board another flight will receive money, extra tickets, miles, and hotel accommodation.
The airline must offer
Means of communication for 1-hour delay
Assistance and food for 2 hours delay
Accommodation and transportation to the hotel in case of an overnight delay
The airlines have their own contractual terms and conditions of carriage which the passenger must abide by.
This creates a problem when claiming compensation for flight delays or asserting claims for infringements of other air passenger rights.
In general, it is quite difficult for the consumer to make a claim as this often depends on individual circumstances.
Note: At present, ClaimFlights only helps with EU air passenger rights. To claim under US air passenger rights or other rights, contact the airlines or regulatory body directly.
What Customer Say About Us?
Choose your Choice to Claim Compensation
Here we have compared 3 different ways to claim compensation:
Higher Fees (£50 to £500, + Hearing Fees)
Hours of your time are spent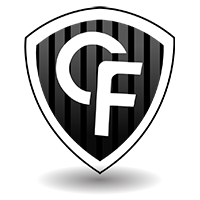 Zero Cost Risk & Additional legal databases
Takes only 2 minutes to Claim
Close to 100% Success rate
Low cost risk, most airlines ignore customer claims
Case might end up in court


We help in many languages – ClaimFlights International Websites