Frankfurt Flight Delays or Cancellations
Frankfurt Airport is a European Airport, and if your Frankfurt flight was delayed or canceled, you may have a right to compensation of up to 600€ under European Regulation EC 261 of 2004.
Many air passengers aren't aware of their rights for flight delays or cancellations. In this guide, you will find information about how to deal with delayed, canceled, or overbooked flights.
Check if you are entitled to compensation
Jump Straight to the Topic:
Frankfurt Airport Passengers' Rights
EC Regulation 261/2004 rule applies to Frankfurt Airport passengers. As a flight passenger, you are not obliged to tolerate flight delay, cancellation, or denied boarding issues. You have the right to compensation of up to 600€ from the airlines for the inconvenience caused.
Air passengers are entitled to compensation or refund from the airlines. If the airline was responsible for …

Frankfurt Airport flight delays
For Frankfurt flight delays of more than three hours, you could be entitled to flight delay compensation up to 600€.
The rule states that you are entitled to financial compensation or refund if …
You reached the final destination later than 3 hours
You have been departed from Frankfurt Airport, or arrived at Frankfurt Airport with EU-regulated airline
And, the delay was not caused due to extraordinary circumstances
How much compensation can you claim for Frankfurt flight delays?
The amount of compensation varies between 250 to 600 Euros depending upon the length of the delay and distance of your flight.
The table below clarifies how much you can claim for Frankfurt flight delays.
Length of Delay
Travel Distance
Compensation
3+ hours
less than 1500 km
250€ (approx. $280)
Between 1500 km to 3500 km
400€ (approx. $450)
more than 1500 km (within EU)
400€ (approx. $450)
3 to 4 hours
3500+ km (EU to Non-EU flight)
300€ (approx. $340)
4+ hours
3500+ km (EU to Non-EU flight)
600€ (approx. $680)
What are the rights of Frankfurt's departure delays?
When the flight delays for more than 2 hours, the airline must offer you …
free meals and refreshments
access to 2 free phone calls, email or fax
For flight delays of more than 5 hours
you can request a refund
hotel accommodation and transport facility for an overnight delay, or when stay becomes necessary
Flight delays over 3 hours at Frankfurt Airport?
Frankfurt Airport Flight Cancellations
In case of Frankfurt airport cancellation, if the airline canceled your flight without prior notice of at least 14 days, you could be entitled to Frankfurt flight cancellation compensation or ask for a full refund.
You can claim compensation between 125€ and 600€ depending upon …
days you were informed before
length of delay, and
route distance
If Frankfurt airport cancelled your flights, you have two options to choose from …
apply for a refund, or
ask for an alternative flight
If your alternate flight delays for more than 2 hours, you could be eligible for compensation under EU law.
Whereas, for flight cancellation due to extraordinary circumstances, you could not claim compensation.
Experienced Frankfurt Airport flight Cancellation?
What should you do when your flight delays or cancels?
☛ ask the airlines' for the reason behind it
☛ get a confirmation of it, in writing
☛ note the actual arrival time, flight date, when your flight landed at the final destination
☛ collect evidence (e.g. boarding pass, voucher, receipts, etc)
☛ assign us your case for a hassle-free claim
☛ or, claim on your own, if you're sure to get compensation yourself
How to claim compensation for Frankfurt flight delays?
We are specialized in helping passengers get their compensation from the airline.
To proceed, check your flight using our compensation checker tool.
Provide us with some further flight information, and you are all set.
We prepare and file a claim on your behalf in front of the airline, or court (if required).
On a successful claim, we charge a success fee of 25% (VAT not applicable to US or non-EU residents).
Don't be late, claim for your rights today
Why should you choose "ClaimFlights"?
No win No fee. Yes, you read it right, you need to pay nothing unless we win the case
No additional legal action fee, or admin fee (even if we have to take your case to court)
Close to 100% Success in court
Success Fee 25% + VAT (no VAT, if you are a non-EU resident)
Best Payout when compared with the other flight delay claim companies
About Frankfurt Airport
Frankfurt Main Airport is the biggest airport in Germany and the fourth busiest airport in Europe. It is the main hub for Lufthansa including Lufthansa CityLine and Lufthansa Cargo as well as Condor and AeroLogic. In 2019 Frankfurt airport handled 70 million passengers.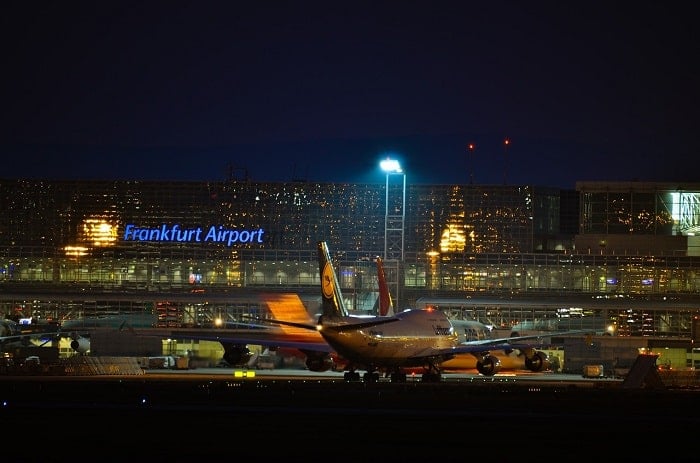 IATA and ICAO Code
The IATA code of Frankfurt Airport is "FRA". And the ICAO code is "EDDF".
Reviews and Ratings
Skytrax rates airlines and airports based on the quality, services, and performances. Frankfurt Airport has 3 stars out of 10 based on 567 reviews as of August 2020.
Passengers usually complain about poor customer services, terminal cleanliness and seating's, queuing times, and more.
Quick Information about Frankfurt Airport
If you have any further questions to determine whether you can claim or not, you may be interested to read these guides: Petya Petrova
International Legal Strategist
Petya Petrova-Racheva holds a Master of Law (LLM) degree, and has broad knowledge of European Laws in different countries. She loves travelling and her dog, as well as her family.
Choose your Choice to Claim Compensation
Here we have compared 3 different ways to claim compensation:
Higher Fees (£50 to £500, + Hearing Fees)
Hours of your time are spent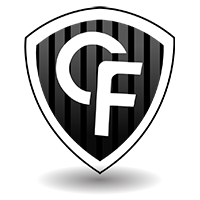 Zero Cost Risk & Additional legal databases
Only takes 2 minutes to claim
Close to 100% Success rate
Low cost risk, most airlines ignore customer claims
Case might end up in court


We help in many languages – ClaimFlights International Websites