Flight Delays – Rights to Compensation or Refund
If your flight delays for more than 3 hours you are entitled to compensation up to 600€ (or $700) or refund for airport delays from the airlines under EU Regulation 261/2004.
You are entitled to compensation up to $700 for flight delays under EU 261 Rule
If your flight delays for more than 3 hours, you can claim up to $700 delay compensation from the airlines.
It should be airlines fault for the delay.
No claims can be asserted under extraordinary circumstances such as Tsunami, or extremely bad weather, as these are beyond the control of the airlines.
Airline delays or cancellations cause many problems for air passengers (including financial problems), but it can be caused due to a number of reasons.
The European Commission has therefore established common rules on compensation and assistance to passengers in the event of flight delays, or cancellations, or denied boarding, commonly known as EC Regulation 261/2004.
You are eligible for financial compensation if …

the departure was from an EU airport, or
the arrival was to an EU airport with an EU-registered airline
"These are the general conditions that make you eligible when asserting claims under EU 261 Rule.
The right to claim compensation for delayed flights in the skies of European Union is covered under EC Regulation 261/2004.
Whereas, in the US, the Department of Transportation (DOT) designed the Tarmac Delay Rule in order to address the inconvenience faced by the air passengers.
Compensation can be claimed not only for adults but also for children.
The rule is: "If the ticket was bought, there is compensation."
Fascinating Topics You Don't Want to Miss
Don't miss out on the opportunity to learn more about claiming compensation for flight delays or cancellations. Click any of the links below to discover expert advice, comprehensive guides, and useful tips on how to claim what you're entitled to. Whether you're a frequent traveler or just looking to expand your knowledge, our fascinating topics will leave you informed and engaged.
Entitlement to Compensation
If you arrived 3 hours later than the scheduled arrival time at the final destination, you have the right to ask for compensation under EU Law, unless the delay was not due to exceptional circumstances.
The amount that you can claim depends on the length of the delay and distance of your flight: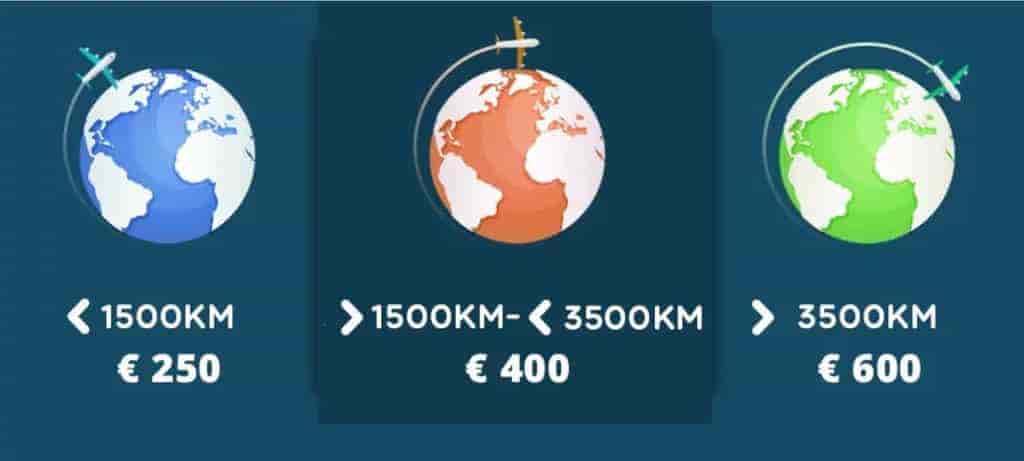 Length of Delay
Travel Distance
Compensation
Up to 2 hours 59 mins
Any Distance
No
3+ hours
Less than 1500 km
250€ (approx. $280)
Between 1500 km to 3500 km
400€ (approx. $450)
More than 1500 km and within EU (I)
400€ (approx. $450)
3 to 4 hours
3500+ km and Flight from EU to Non-EU airport (II)
300€ (approx. $340)
4+ hours
3500+ km and Flight from EU to Non-EU airport (III)
600€ (approx. $680)
Note:
For internal flights within EU, you can demand up to 400 Euros.
For the flight that originated from an EU airport but lands 3-4 hours later at an airport outside the EU, the airlines should reimburse you up to 300 Euros.
Whereas, if the flight originated from an EU airport but lands later than 4 hours at an airport outside the EU, then you can demand up to 600 Euros.
What are your rights when flight delays for 2 hours?
For airport departure delays of 2 hours or more, passengers are entitled to assistance. 
The airline should offer the following assistance under "Rights to Care" to the passengers:
Snacks and drinks.
Two phone calls and emails or fax.
Hotel accommodation and transfer facility (for an overnight delay).
For flight delays over 5 hours if you were unwilling to travel you may ask for the refund of your ticket cost.
But, you are not eligible for compensation, as you hadn't reached your destination.
The refund should be credited within 7 working days in cash, check or bank transfer.
How we can help you to get your money back?
We help stranded passengers to enforce their rights and claim money back from the airlines.
We help you to get to know about your rights in the event of delays or cancellations, and ensure that your case is dealt with an ease.
We provide authenticated services to get you compensated for the inconvenience caused to you.
We strictly adhere to the EU regulations. So you can sit back and relax, and we doing the entire claim process on behalf of you.
We keep you updated regarding your case, sending an update over your email address.
What are my rights for a delayed flight?
For 3+ hours flight delay, each passenger is entitled to compensation of up to €600.
Compensation amount varies between 250 and 600 euros depending upon the length of delay and route distance.
For flight, delayed more than 2 hours, passengers have a 'right to care' assistance which includes free meals, refreshments, 2 phone calls and access to email or fax.
Why are flights delayed?
Flights are often delayed because of heavy air traffic, bad weather, technical or mechanical problems, strikes, etc.
You should always ask the airline about the reason behind it.
According to EU 261 rule, if the airline is responsible for the airport delays or cancellations, they must compensate the passengers, or refund their flight ticket cost.
You are not eligible for compensation if the flight is canceled or delayed due to unavoidable conditions. For example, Tsunami, earthquakes, volcanic eruptions, extreme bad weather or any other 'Act of God'.
You might also be interested to read about: Can I claim compensation due to bad weather?.
How to check if your flight is delayed?
Always check your flight status at least 24 hours prior to your scheduled departure. Or you can directly contact the airline (you'll be flying with) for an update. If your flight ends up getting delayed, know what you're entitled to.
What to do if your flight is delayed?
Things to do after your flight gets delayed:
Note the exact arrival time (i.e. when the aircraft doors are opened after landing)
Find the reason for flight delay (ask airline customer service)
Don't sign any document or accept any offer that may waive your rights
Exchange business cards with co-passengers, who can act as witnesses if necessary
Take pictures of the information boards at the airport where the flight status is clearly visible
Keep your boarding pass or your flight schedule details
Ask for compensation if your flight delayed over 3 hours
Flight delayed, can I ask for compensation?
Yes, you are eligible for compensation if the delay caused you to arrive later than 3 hours at your final destination.
Which law applies with regard to a flight delay?
In Europe, EC Regulation 261/2004 sets out the criteria that must be met in order to claim compensation. Your flight should have a delay of at least 3 hours at the arrival airport.
In the US, Tarmac Delay Rule apply to addresses the problem of passengers being stranded on the ground aboard aircraft, denied boarding, flight delays or missed connections.
Are the claims valid for package holidays?
In general, Yes. The airline is liable for package holidays, or charter flights. EU passenger rights regulation also applies to package holidays purchased in the EU Country.
How to get compensation for delayed flights?
You can use the free flight delay compensation calculator to check the receivable amount.
For this, you only need to enter your flight details, i.e., flight number, date, and reason behind the delay.
You can easily add co-passengers or any connecting flights are involved in determining the correct receivable amount.
Then can choose to continue to claim through us.
You can assign us to enforce your rights by signing the digital contract.
After that, we work on your behalf, and you have to 'Sit back and relax.'
Or, if you want to claim yourself, you can use our free flight delay compensation letter template.
Read the benefits when you claim through us.
With us, you can get hassle-free compensation directly to your bank.
We do not charge any wire fee or administration fees.
In case of success, we only charge 25% plus VAT, comparatively less than the other claim companies.
Our fee is 100% success-based. Yes, No Win, No Fee. So it's risk-free for you to claim through us.
Even if we have to go to court for your case, we do not charge any extra cost.
What are extraordinary circumstances for flight delays?
Extraordinary circumstances are the conditions – beyond the control of airlines – that cause flight disruption, despite taking preventive measures.
The following are the extraordinary circumstances that preclude compensation:
"Act of God" e.g. earthquake, volcanic eruption, bad weather, tsunami, etc.
Strikes from airport staff, or air traffic control (ATC).
Invisible technical problems, such as bird hitting the plane engine.
Political unrest, Terrorist attacks, etc.
Experiences and Reviews of Our Satisfied Customers
Choose your Choice to Claim Compensation
Here we have compared 3 different ways to claim compensation:
Higher Fees (£50 to £500, + Hearing Fees)
Hours of your time are spent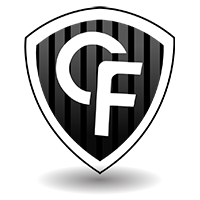 Zero Cost Risk & Additional legal databases
Takes only 2 minutes to Claim
Close to 100% Success rate
Low cost risk, most airlines ignore customer claims
Case might end up in court


We help in many languages - ClaimFlights International Websites