JFK Flight Delays or Cancellations
For JFK delays or cancellations, you may have the right to compensation under EU Regulation 261/2004.
You could claim up to 600€ ($700) from the airlines.
John F. Kennedy (JFK) International Airport is the busiest airport in the world. In a busy city like New York, it is evident that arrivals and departures at JFK Airport go beyond 1000 flights per day.
With such heavy air traffic, it is obvious that flights tend to get delayed or canceled, there is nothing much you can do about it.
Passengers should not panic or worry about the loss due to such problems. The best way to deal with the situation is to know what are your air passenger rights?
JFK Airport, New York Flights' Delayed or Canceled
Here is all you need to know about JFK airport delay or cancellation.
You may be eligible for delayed flight compensation if …
you have been departed from an EU airport (with any airline)
you departed from JFK Airport and arrived at an EU airport with an EU-registered airline
you reached the final destination later than three hours
and, the delay or cancellation shouldn't be due to any extraordinary circumstances
Are you eligible for compensation?
What to do for NYC flight delays at JFK Airport?

☛ check with your airline to determine if your flight is affected
☛ ask the airlines' for the reason behind it
☛ note the actual arrival time (i.e., when the plane door was opened)
☛ get a confirmation of it, in writing
☛ note the actual arrival time when you landed
☛ collect evidence (e.g. boarding pass, voucher, receipts, etc)
Does EC Regulation 261/2004 applicable to JFK Airport Passengers?
No matter from whichever country you belong to, or whatever citizenship you had, if you travel to or from any of the European destinations with EU airlines flights, you are eligible for compensation.
In these cases, you could receive compensation, if the airline was responsible for …
Whereas, if the disruptions were caused due to some extraordinary circumstances, there is no compensation.
Examples of such situations are:
Bad weather condition ( storm, snowfall, tsunami, etc)
Security threats
The strike includes personnel strike, air traffic control strike or bird strikes
Technical or Mechanical failure
JFK Airport Flight Delays
Under EU law, you could be entitled to compensation or refund for longer flight delays.
Whereas, airlines can excuse for disruptions caused due to weather or wind, security threats, strike, or circumstances which are beyond the control.
JFK Arrival Delays
For flight delays on arrivals for more than 3 hours, you could be entitled to compensation up to 600€.
How much can I claim for JFK flight delays?
The amount of compensation varies between 250€ to 600€ depending upon the route distance and length of the delay.
The table below shows the amount of compensation that you can claim under the EU Regulation 261/2004:
| Arrival Delay | Route Distance | Claimable Amount |
| --- | --- | --- |
| Up to 2 hours 59 minutes | Any distance | None |
| 3 hours or more | less than 1,500 km | 250 Euros |
| 3 hours or more | 1,500 km to 3,500 km | 400 Euros |
| 4 hours or more | more than 3,500 km | 600 Euros |
JFK departure delays
If your flight delays at departure, you are eligible for "Right to Care".
The airline must offer:
For delays over 2 hours
free meals and refreshments
2 free phone calls, email or fax service
For delays over 5 hours
re-routed to the earliest available flight (OR)
refund of the ticket cost, if you were unwilling to travel
hotel accommodation and transport facility for an overnight delay, or when stay becomes necessary
Note: In addition to it, if you reached your final destination with a delay of over 3 hours, you could be entitled to compensation too.
 Know the rules & know your rights
JFK flight cancellations
You booked an EU-Airline flight and if it gets canceled without prior notice of 0 to 14 days, you may ask for flight cancellation compensation or a refund.
For flight cancellations without any notice, these are the two options available for you to choose from…
you can either apply for a ticket refund or
you may ask for the change of flight or an alternate flight.
If your alternate flight delays for more than 2 hours, you could be eligible for compensation.
You can claim compensation between 125€ and 600€ depending upon …
the days you were informed before
the length of delay, and
route distance
Find out how much you can claim?
What if you missed your connecting flight?
You could be entitled to compensation for a missed flight due to delay or cancellation, under European Union Regulation EC261.
If …
the same airline operates your connecting flight(s) which you missed due to a problem on your first flight, and
delay at the final destination is more than three hours.
Can I claim for flight outside the EU?
You do not have to be an EU citizen to claim compensation for JFK delays or JFK flight cancellations.
You can claim for flights' that departed from any EU airport and arrived at JFK Airport.
You can even claim for a flight registered with an EU airline, that departed from John F. Kennedy Airport and landed at EU airport.
| Origin and Destination | EU Airline | Non-EU Airline |
| --- | --- | --- |
| EU ✈ EU | ✅ Yes | ✅ Yes |
| EU ✈ Non-EU | ✅ Yes | ✅ Yes |
| Non-EU ✈ EU | ✅ Yes | ❌ No |
| Non-EU ✈ Non-EU | ❌ No | ❌ No |
How to file a claim for JFK delays?
To proceed, check if you can claim using our compensation checker tool.
Fill in your flight number, date of journey, and some further information.
For a hassle-free claim, assign us your case by signing the digital contract.
Our claim experts will take all your hassles, and claim on behalf of you.
Don't be late, claim for your rights today
Why choose "ClaimFlights"?
No win = No fee. Yes, you read it right, you need to pay nothing unless we win the case
No additional legal action fee, or admin fee (even if we have to take your case to court)
Close to 100% Success in court
Success Fee 25% + VAT (no VAT, if you are a non-EU resident)
Best Payout when compared with the other flight delay claim companies
Test Winner in many flight delay provider tests
John F. Kennedy Airport Information
John F. Kennedy International Airport (IATA: JFK) is referred to as JFK airport or Kennedy airport. It is the major international airport located in Queens, Jamaica, New York City.
The airport was opened in the year 1948 and was commonly known as Idlewild Airport. In 1963, it was renamed John F. Kennedy International Airport in memory of the 35th President of the United States.
Being the busiest international airport in North America, it is also the 6th busiest airport in the US & and the 21st busiest airports in the world.
It is also a hub to US major airlines which includes, American Airlines and Delta Air Lines.
JFK Terminals
There are six passenger terminals and four runways at the airport.
Terminal 1, Terminal 2, Terminal 4, Terminal 5, Terminal 7 and Terminal 8. Terminal 3 and 6 were demolished in 2013 and 2011 respectively. The area where Terminal 3 used to stand is now used for Delta Airlines aircraft's parking.
The international flight arrivals of Terminal 5 now use some area of Terminal 6, and the remaining area is used for JetBlue and British Airways aircraft parking. There is a TSA pre-checkpoint for quick security checks and is open from 3 am to 11 pm.
Each of these terminals at JFK Airport is built to handle millions of passengers annually. In 2018 it has handled over 61 million passengers.
JFK Flight Destinations
JFK Airport is known to connect its passengers across 6 inhabitant continents, operating over 90 airlines flights and offers nonstop or direct flights to worldwide destinations.
List of EU Airlines & European Destinations
Airlines
Country
Destinations
Norwegian Air Shuttle
France
Paris Charles de Gaulle
Norway
Oslo Gardermoen
United Kingdom
London Gatwick
Italy
Rome Fiumicino
Spain
Barcelona
Netherlands
Amsterdam
Spain
Madrid
Lufthansa
Germany
Frankfurt, Munich
Norway
Oslo Gardermoen
United Kingdom
London Gatwick
Italy
Rome Fiumicino
Turkish Airlines
Turkey
Istanbul
Spain
Madrid
Greece
Athens
Alitalia
Italy
Milan Malpensa, Rome Fiumicino
France
Paris Charles de Gaulle
Ukraine International Airlines
Ukraine
Kyiv Boryspil
Jamaica
Montego Bay
Corsair International
France
Paris Orly
Spain
Barcelona
British Airways
United Kingdom
London City, London Gatwick, London Heathrow
Virgin Atlantic
United Kingdom
London Gatwick, London Heathrow, Manchester
Air France
France
Paris Charles de Gaulle, Paris Orly
Aeroflot
Russia
Moscow Sheremetyevo
Icelandair
Iceland
Reykjavík Keflavík
Aer Lingus
Ireland
Dublin, Shannon
Air Italy
Italy
Milan Malpensa
Swiss International Air Lines
Switzerland
Geneva, Zürich
Cayman Airways
UK
Grand Cayman
Eurowings
Germany
Düsseldorf
LOT Polish Airlines
Hungary
Budapest
KLM
Amsterdam
Amsterdam
Level Airline
Spain
Barcelona
Air Serbia
Serbia
Belgrade
Brussels Airlines
Belgium
Brussels
Finnair
Finland
Helsinki
Air Europa
Spain
Madrid
Austrian Airlines
Austria
Vienna
Iberia
Spain
Madrid
TAP Air Portugal
Portugal
Lisbon
Azerbaijan Airlines
Azerbaijan
Baku
List of Non-EU Airlines & European Destinations
Airlines
Country
Destinations
Delta Air Lines
UK
Bermuda, London Heathrow, Grand Cayman, Providenciales
Italy
Milan Malpensa, Rome Fiumicino, Venice
France
Paris Charles de Gaulle, Nice
Germany
Frankfurt, Berlin Tegel
Scotland
Edinburgh, Glasgow
Spain
Barcelona, Madrid
Ireland
Dublin, Shannon
Denmark
Copenhagen
Netherlands
Amsterdam
Belgium
Amsterdam
Switzerland
Zürich
Portugal
Lisbon
Greece
Athens
Czech Republic
Prague
JetBlue
United Kingdom
Aguadilla, Bermuda, Grand Cayman, Providenciales
France
Pointe-à-Pitre
American Airlines
Italy
Milan Malpensa, Paris Charles de Gaulle, Rome Fiumicino
United Kingdom
Bermuda, London Heathrow, Grand Cayman
Spain
Barcelona, Madrid
Delta Connection
United Kingdom
Norfolk
American Eagle
United Kingdom
Norfolk
Emirates
Italy
Milan Malpensa
Singapore Airlines
Germany
Frankfurt
JFK Airport Services
Each terminal of JFK airport provides various amazing services to air passengers, which includes:
Transportation

JFK Airport is connected to the NYC city subway and Long Island railroad by AirTrain that connects all airport terminals and parking lots. You can enjoy different modes of transportation at JFK Airport such as rail, car rentals, shuttle bus, taxi.

Parking

The airport does have a parking lot with both long term and valet parking. Parking lots are available outside of each terminal so you can get easy access to it. It has a partnership with several off-site parking lots near the airport which makes JFK the cheapest airport parking rates.
You can also enjoy the other services such as restrooms, medical facilities, pet relief areas, baggage or luggage storage, ATM, bank, currency exchange, pre, and post-security areas, shopping, hotels & restaurants, free Wi-Fi, etc.
JFK Airport reviews and ratings
Skytrax rates airlines and airports based on the quality, services, and performances. JFK Airport has 3 stars out of 5 based on its departure, arrival and transfer facilities, terminal comfort and cleanliness, shopping, food & beverages, staff service.
There is a lot of information to take in, right?
If you have any further questions to determine whether you can claim or not, read the following guides. Petya Petrova
International Legal Strategist
Petya Petrova-Racheva holds a Master of Law (LLM) degree, and has broad knowledge of European Laws in different countries. She loves travelling and her dog, as well as her family.
Choose your Choice to Claim Compensation
Here we have compared 3 different ways to claim compensation:
Higher Fees (£50 to £500, + Hearing Fees)
Hours of your time are spent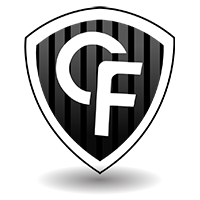 Zero Cost Risk & Additional legal databases
Only takes 2 minutes to claim
Close to 100% Success rate
Low cost risk, most airlines ignore customer claims
Case might end up in court


We help in many languages – ClaimFlights International Websites