Overbooked Flight Compensation
If you're bumped from a flight due to overbooking, you may have the right to compensation up to 600€ (or $700) under EU Regulation 261/2004
Overbooked Flight Compensation: Know your Rights & Claim Up to 600€
If you were bumped from a flight or involuntarily denied boarding due to overbooking, you are eligible for compensation up to 600€ under the EU 261 rule.
Under the EU law, to claim for an overbooked flight …

your flight should have been departing from an EU airport
or the arrival airport must be into EU member states and should have booked with an EU regulated airline
Overbooking is considered as one of the most dreading situations for air travelers all over the world. In the aviation industry, it is often referred to as 'oversold flight'.
From one viewpoint, it is perfectly legal for airlines to oversell seats. So it shows up from the proof that when the man declined to leave the plane, he becomes "troublesome traveler".
On alternate, airlines must request volunteers to surrender their seats before they begin to bump passengers against their will. On the off chance, if you are involuntarily denied boarding, you are entitled to compensation.
Why do airlines overbook flights?
Sometimes airlines selling more tickets on purpose, than the available seats on the plane. The likelihood of every booked passenger showing up by the scheduled time is remote.
Last minute cancellations are naturally experienced. Hence, airlines started overbooking their flights.
The main reasons for this are often due to:
flight delays on part of the airlines
last minute changes in travel plans
Airlines do not want to incur losses due to empty seats on account of such cancellations in any operating flight. So, it resorts to overbooking in such situations.
A passenger has a confirmed reservation and shows up for the flight by the departure time. But at the gate gets denied to board the aircraft by gate attendant.
The passengers who are forcibly removed from boarding list are also called "involuntarily bump" or "bumped from a flight" passengers.
To eliminate the last minute agitation by the gate agents, a certain element of uncertainty is always about to happen.
While in modern times the airlines use highly developed computation tools to assess the limits of overbooking for different flights. Whenever these calculations go out of control, it is the genuine travelers that are made to suffer.
European Union EC 261 Rule has protected passengers who were affected by overbooked flight. It basically addresses the situations in which an air traveler is denied boarding despite the confirmed reservation.
In the US too, overbook flight compensation rule is similar to that of EU Air Passenger Rights.
Also, its responsibilities and liabilities have been mentioned in the guidelines issued by the Department of Transportation (DOT) Passenger Bill Of Rights.
What happens if you are on an overbooked flight?
When airlines have to remove passengers they begin by requesting volunteers who are offered compensation typically in the following forms:
Through cash, or some vouchers
A hotel room
A seat on the next available flight
An upgrade to business class
A few companies even offer free return tickets to a destination of the passenger's choice.
Your rights when your flight is overbooked
Let's, consider a situation where a passenger is denied boarding due to 'overbooking'.
The first thing that's likely to happen with an overbooked flight is the gate attendants will ask passengers to take another flight.
This is often accompanied by the lure of some travel vouchers offered from the airline in the course of mutual settlement.
Usually, these vouchers begin with twice the cost of the regular fare ticket. Also, it can go even higher if you do not want to accept the offer.
Let's see an example of 'united airlines overbooked flight', and then another of 'delta airlines compensation'
"A United Flights' passenger who got bumped was given a $9000 travel voucher after she was bumped from her flight"
"One Delta Air Lines passenger made $11,000 off of repeated flight delays"
If a free travel voucher offer looks attractive then you may accept it, instead of compensation.
However, it is important for every air passenger to know their rights.
Every time you buy a flight ticket, a mutual contract of carriage is concluded between you and the airline.
This contract of carriage totally defines the boundaries of legal obligations for both the parties.
The contract typically contains that in the event of flight overbooking, boarding may be denied despite confirmed reservation if:
Enough passengers do not voluntarily give up their seats. (OR)
Do not want to accept the voucher or the alternate flight offered.
EU Air Passenger Rights
According to the EU 261 Rule, for flights' delayed, canceled or overbooked, affected passengers are entitled to compensation up to €600.
If your flight was overbooked but were offered an alternate flight which takes you at your final destination with a delay of more than 2 hours then the airline owes you compensation. The compensation amount goes up to €600 based on EU 261 Rule.
In the event of overbooked flight, you won't be allowed to claim compensation if;
You directly agree to accept the vouchers.
You accept the airline deals.
There exist any extraordinary circumstances.
Here, airline shall make you sign an undertaking in the course of a mutual settlement.
It is thus very crucial for the air traveler to be aware of their rights.
If the offer from airlines exceeds the compensation entitled by the Regulation it is an advantage for the passenger.
Even those who booked tickets using frequent flyer points or rewards are permitted to claim compensation for overbooked flights.
We have developed simple, transparent and hassle-free procedures for the quick settlement of such claims.
Are you eligible for overbooking compensation?
You are entitled to claim compensation under the EU law and we at Claim Flights can help you in the process.
As per the existing provisions, the amount of compensation required to pay to any passenger is as follows:
250 Euros for all flights within 1500 km.
400 Euros for flights between 1501 to 3500 km and
600 Euros for flight distances over 3500 km.
The last provision for flights beyond 3500 km is applicable on flights leaving EU boundaries.
Claim Flights – We help passengers to be aware of their rights
Know Your Rights:
In the event of overbooked flight, you could end up being denied boarding.
If airlines offered you an alternate flight, which takes you to your final destination with a delay of over one hour, you could be owed compensation.
200% of your one-way fare for a domestic flight arriving 1-2 hours late and international flight arriving 1-4 hours late.
400% of your one-way fare a domestic flight arriving more than 2 hours late and international flight arriving more than 4 hours late.
No compensation owed by the airline, if the passengers reach the destination within one hour delay.
European domestic flight and many international flights are covered
EC 261 applies to all travelers on flights inside Europe. Just as flights that leave from a European airplane terminal, and those that arrive in Europe on a European carrier.
The table below makes it more clear
| Origin and Destination | EU Airline | Non-EU Airline |
| --- | --- | --- |
| From Inside EU To Inside EU | YES | YES |
| From Inside EU To Outside EU | YES | YES |
| From Outside EU To Inside EU | YES | NO |
| From Outside EU To Outside EU | NO | NO |
Use our free compensation calculator
Passengers, including the US citizens, can use our free Flight Compensation Checker to calculate the exact amount they can receive as compensation.
All you need to do is just enter your flight details.
Our services are open to passengers of all nationalities but are limited to the jurisdiction of applicability of EC 261/2004 only.
What can passengers do to avoid being bumped?
Travelers arriving late are normally the ones most likely to be bumped. You can limit the odds of this event by coming prior to the scheduled departure time.
Pre-choosing seats when reserving a spot, which may require the installment of a charge, could likewise help abstain from knocking.
Fascinating Topics You Don't Want to Miss
Don't miss out on the opportunity to learn more about claiming compensation for flight delays or cancellations. Click any of the links below to discover expert advice, comprehensive guides, and useful tips on how to claim what you're entitled to. Whether you're a frequent traveler or just looking to expand your knowledge, our fascinating topics will leave you informed and engaged.
Experiences and Reviews of Our Satisfied Customers
Choose your Choice to Claim Compensation
Here we have compared 3 different ways to claim compensation:
Higher Fees (£50 to £500, + Hearing Fees)
Hours of your time are spent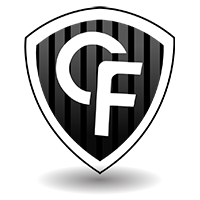 Zero Cost Risk & Additional legal databases
Takes only 2 minutes to Claim
Close to 100% Success rate
Low cost risk, most airlines ignore customer claims
Case might end up in court


We help in many languages – ClaimFlights International Websites