ClaimFlights: Flight Compensation Claim Service Provider
ClaimFlights is a flight compensation claim service provider, an entrepreneur in processing legal cases automatically. We have developed complex processes and data management systems that ensure that all substantial facts are collected for each case.
The background of the business is that customers have many rights (de jure). But it's often hard to claim those rights (de facto). This is particularly apparent for cases with low dispute value. For which customers prefer to avoid the time and risk involved in legal actions.
Additionally, lawyers tend not to focus on single cases with low dispute value. The fact that jurisdiction of the applicable flight and travel law might be that of a foreign country. Which increases the complexity for customers to claim successfully.
It doesn't make sense for a US customer to claim for flight delays in Spain. Just the notary letter of authorization is necessary to hire a Spanish lawyer. The time to find a good lawyer could eat up any compensation which might be claimed.
What We Do
ClaimFlights is one of the best flight delay claim companies. We help stranded passengers to request compensation for delayed, canceled, overbooked, and missed flights. Compared with other claim companies, we're found to be the best company to claim flight compensation.
We fulfill the need of customers and lawyers by pre-processing legal cases with the help of process management and automation.
The customer can be ensured that their case will be handled by the claim professionals. The claim process will be held in an absolutely professional manner, even if the disputed value is low.
The lawyer will receive pre-processed data with all of the facts. They need to only focus on the legal part. And doesn't need to do any further research on the basic facts of the case. Or having to contact the customer.
Due to the high-quality database, it is possible to work for customers on a "No Win No Fee" basis. This means that if a case is lost, we bear all costs, including lawyer fees. The customer is not charged at all.
ClaimFlights is very much confident about its flight database quality. If a customer loses the case, but a person from the same flight wins with another company, we refund the money back.
It offers the opportunity for customers to write on their own. But we recommend checking the receivable compensation with our free flight compensation checker tool.
In addition to free services, ClaimFlights run landmark cases to clarify different legal topics by higher courts. This helps customers as it might provide additional direction for other cases.
Our Mission
ClaimFlights was started with the sole mission to help air passengers to claim compensation under EU Regulation 261/2004 for
while educating passengers about their flight rights along the way. Doing so makes it much more difficult for airlines to flee air passengers by providing fake reasons or excuses.
ClaimFlights also assures you a hassle-free and quality service, allowing you to claim your compensation at ease.
To be entitled to compensation under EU law, your flight should have …
delayed for more than 3 hours, and
departed from an EU airport (or)
arrived at an EU airport with a registered EU airline
How does our process work?
You are eligible for compensation up to 600€ for flights arriving later than 3 hours at the final destination. To know the amount to ask from the airlines, all you have to do is provide us with your flight details and their reason.
Once you find the amount to claim for flight delays or cancellations, you have to enter your personal details and the co-passengers details. You may attach a flight ticket, boarding pass, and other proof of flight disruption.
Our step-by-step claim form takes you to the page where you have to authorize us to work on your behalf. Our claim professionals work with various other teams to collect data so that everything goes smoothly.
Our team has access to all required flight information. That is, the time by which the flight was delayed, and the reason behind the flight delay or cancellation. Also, the scheduled and actual flight departure and arrival time, etc. It makes us more likely to win the compensation.
We automatically decide about the place of jurisdiction for you. If we know, for example, the specific court makes very "airline-friendly" decisions, we automatically direct your case to another court.
We co-operate with law firms in all major European countries. Thus we can make decisions regarding the courts with the support of a huge international base.
Why choose "ClaimFlights"?
Fair Price – 25% of compensation plus VAT (varies for different countries)
No Hidden Cost
No Admin Fee or Wire Fee
With state-of-the-art technologies, the whole process of a claim is handled online without printing or mailing.
With superior EU flight data and leading processes, ClaimFlights has handled several thousands of passenger rights claim cases.
Personal ClaimFlights claim experts as the caseworker and Customer Support via chat, email, or phone.
Quality Guarantee and high-profit ratio in court (close to 100% success ratio in court)
Choose your Choice to Claim Compensation
Here we have compared 3 different ways to claim compensation:
Higher Fees (£50 to £500, + Hearing Fees)
Hours of your time are spent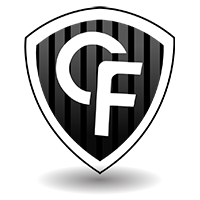 Zero Cost Risk & Additional legal databases
Takes only 2 minutes to Claim
Close to 100% Success rate
Low cost risk, most airlines ignore customer claims
Case might end up in court


We help in many languages - ClaimFlights International Websites