British Airways Flight Delays or Cancellations
Was your British Airways flight delayed or canceled?
For flight delays or cancellations, you could claim compensation or refund under European Regulation EC 261/2004.
We have done extensive research on when you can claim. Continue reading this guide and claim for your rights.
How much are you entitled to?
When are you eligible for British Airways Compensation?
In an unfortunate event of flight delay or cancellation, European Regulation (EC) No. 261/2004 protects passengers by offering them compensation and assistance.
If you're the one whose BA flight was delayed or canceled, you might be eligible for compensation up to 600€ (approx. $700) under EU Regulation 261/2004.
We at ClaimFlights help passengers who have faced such problems on a 'No Win No Fee' base. Thus, you are at no risk when you claim with ClaimFlights.
British Airways Flight Delay Compensation
For British Airways flight delays you could be eligible for flight delay compensation or refund under EU 261 rule.
The rule says that
the flight should have been delayed for more than three hours at the final destination
the flight should have been departed from EU airport (you may even for EU-regulated airlines if landed at EU airport)
and, the cause of delay shouldn't be due to extraordinary circumstances
Was your BA flight delayed for more than 3 hours? Claim compensation up to 600€
What should you do when your British Airways flight is delayed?
☛ ask the airlines' for the reason behind it
☛ get a confirmation of it, in writing
☛ note the actual arrival time when you landed
☛ collect evidence (e.g. boarding pass, voucher, receipts, etc)
☛ assign us your case for a hassle-free claim
☛ or, file a claim through British Airways directly
How much can you get for British Airways delayed flight?
The total amount you may get is based upon the length of the delay and distance of your flight. It varies between 250 Euros to 600 Euros.
The table below shows the amount of compensation you can request for British Airways delayed flights:
Length of Delay
Travel Distance
Compensation
3+ hours
less than 1500 km
250€ (approx. $280)
Between 1500 km to 3500 km
400€ (approx. $450)
more than 1500 km (within EU)
400€ (approx. $450)
3 to 4 hours
3500+ km (EU to Non-EU flight)
300€ (approx. $340)
4+ hours
3500+ km (EU to Non-EU flight)
600€ (approx. $680)
Your rights for British Airways departure delays
If there's a long delay at departure, then the passengers are entitled to "Right to Care" Assistance under EU law.
The airline must offer:
For delays over 2 hours
free meals and refreshments
2 free phone calls, email or fax service
For delays over 5 hours
re-routed to the earliest available flight (OR)
refund of the ticket cost, if you were unwilling to travel
hotel accommodation and transport facility for an overnight delay, or when stay becomes necessary
Plus, compensation of up to 600 Euros, if you reached your final destination later than three hours.
British Airways Flight Cancellation Compensation
Flight cancellation is one of the most frustrating experiences for any air traveler especially when you were informed by the last minute.
Under EU law, if British Airways cancels the flight without prior notice of at least 14 days then you might be able to claim compensation or refund for it.
These are the two options available for you to choose from…
you can either apply for a ticket refund, or
you may ask for the change of flight or an alternate flight.
If your alternate flight delays for more than 2 hours, you could be eligible for compensation.
You can claim between 125€ and 600€ depending upon …
the days you were informed before
the length of delay, and
route distance
To read more about your rights on flight cancellations, continue reading at "An Ultimate Guide on Flight Cancellations"
Why is my BA flight canceled?
Flight cancellation occurs when British airways does not want to operate the flight due to some reasons, It could be anything such as bad weather, pilot strike, or any 'Act of God'. But during the strike if any other airline is operational then British Airways should reimburse the flight ticket cost because the cancellation is due to their own fault.
Can you cancel your flight and get a refund?
British Airways has a 24-hour cancellation policy. If you want to cancel your British Airways flight, you are bound by the terms and conditions set out by the airline at the time of booking. You may get a refund of the flight ticket cost without penalty.
How much can I claim compensation from BA for a canceled flight?
What if you miss your connecting flight?
In order to claim compensation for British Airways missed flight, it is necessary for you to book the entire journey under one booking reference.
You could be entitled to compensation for a missed connecting flight due to delay or cancellation, under European Union Regulation EC261,
if …
the same airline operates your connecting flight(s) which you missed due to a problem on your first flight, and
delay at the final destination is more than three hours.
British Airways Bumped Compensation
If you were bumped from a flight due to the overselling of flight tickets, then you may be eligible for British Airways bumped compensation between 250€ and 600€ for an overbooked flight.
Under the EU law, to claim for an overbooked flight,
the origin of the airport should belong to an EU member state.
You may also have the right to compensation under US air passengers' rights for an overbooked flight.
Can you claim when it's bad weather?
When it's normal bad weather, and the other airlines are operational, you may claim for it. Whereas, when the situation is out of control, the airlines are not to be blamed for it.
These are known as 'extraordinary circumstances' which includes
air traffic control strikes
unavoidable security risks
acts of god
How to claim compensation for BA flight delays or cancellations?
We are specialized in helping passengers get their compensation from the airline.
To proceed, check your flight using our compensation checker tool.
Provide us with some further flight information, and you are all set.
We prepare and file a claim on your behalf in front of the airline, or court (if required).
On a successful claim, we charge a success fee of 25% (VAT not applicable to US or non-EU residents).
Don't be late, claim for your rights today
Why should you choose "ClaimFlights"?
No win No fee. Yes, you read it right, you need to pay nothing unless we win the case
No additional legal action fee, or admin fee (even if we have to take your case to court)
Close to 100% Success in court
Success Fee 25% + VAT (no VAT, if you are a non-EU resident)
Best Payout when compared with the other flight delay claim companies
About British Airways
British Airways (BA) is the second-largest airline in the United Kingdom with respect to its fleet size and passengers served. It is the flag carrier of the UK and is situated in Waterside close to its main hub at London Heathrow Airport.
British Airways was formed by merging four airlines in particular two nationalized carriers, British Overseas Airways Corporation and British European Airways, alongside two smaller regional airlines, Cambrian Airways, and Northeast Airlines, and was set up on 31st March 1974.
BA likewise merged with Iberia creating International Airlines Group (IAG) on 21st January 2011. This merger made it the 3rd biggest airline as far as income in the world and the 2nd biggest in Europe.
For more information, you can contact British Airways
Website: British Airways
Address: British Airways Plc. Waterside PO Box 365 Harmondsworth, UB7 0GB United Kingdom
Customer Service Phone Number: 0124 412 0715 Petya Petrova
International Legal Strategist
Petya Petrova-Racheva holds a Master of Law (LLM) degree, and has broad knowledge of European Laws in different countries. She loves travelling and her dog, as well as her family.
Choose your Choice to Claim Compensation
Here we have compared 3 different ways to claim compensation:
Higher Fees (£50 to £500, + Hearing Fees)
Hours of your time are spent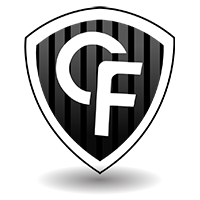 Zero Cost Risk & Additional legal databases
Only takes 2 minutes to claim
Close to 100% Success rate
Low cost risk, most airlines ignore customer claims
Case might end up in court


We help in many languages – ClaimFlights International Websites