United Airlines Flight Delays or Cancellations
Was your United Airlines flight delayed or canceled? You could be eligible for compensation or refund under EU Regulation 261/2004.
Here is a complete guide on how to claim compensation for flight delays, flight cancellations, denied boarding, and missed flight rights.
Find if you're eligible for compensation
United Airlines flight delays or cancellations rights
Do you know you may ask for compensation for United Airlines (UA) flight delays or cancellations? Under EU law, you may receive compensation of up to 600€ for longer flight delays and cancellations.
In this guide, we'll learn when you are eligible for compensation and how to claim compensation.
United Airlines flight delay compensation
If your United Airlines flight was delayed for more than three hours, you could be eligible for compensation up to 600€ under EU Regulation 261/2004.
You could claim under the following conditions …
you arrived at the final destination later than 3 hours
you were departed from an EU airport
and, the delay wasn't due to extraordinary circumstances
How to claim compensation from United Airlines?
You may contact United Airlines directly, or for a hassle-free claim, we are here to help you on a 'No Win No Fee' basis. On a successful claim, we charge a 25% success fee + VAT (0% VAT, if you are non-EU resident).
What to do if United Airlines flight delays?
☛ Ask the airline for a reason behind it
☛ Get confirmation in writing from the airlines
☛ Note the actual arrival time at the final destination
☛ Keep your travel documents with you (e.g. ticket, boarding pass, etc.)
☛ Assign us your case for a hassle-free claim
How much can I claim for UA flight delays?
The amount to claim for United delayed flight is between 250€ to 600€ depending upon the travel distance and length of the delay.
If you have traveled …
less than 1500 km, you may get 250€
between 1500 km and 3500 km, you may get 400€
more than 3500 km, you may get 600€
No claims can be asserted to passengers under extraordinary circumstances such as extreme weather, strikes, coronavirus, or any "Act of God". And it seems to be valid, as these situations are beyond the control of the airlines.
United Airlines Flight Delayed or Cancelled?
Your rights on departure delays
If your United flight was delayed for more than two hours, you are eligible for 'Right to Care' assistance.
free meals and refreshments
access to 2 free phone calls, email or fax
If your United flight was delayed for more than five hours you can request,
a refund from the airline
hotel accommodation and transport facility (for an overnight delay, or when stay becomes necessary)
United Airlines flight cancellation compensation
Flight cancellations can put many passengers in frustration, which leads to travel plans in suffering and the consequences could be very serious.
If United Airlines cancels your flight without any prior notice, you could be entitled to claim compensation between 125€ to 600€.
Under European Regulation EC 261, if your flight was canceled and you were informed less than 14 days prior to departure, you are eligible for compensation.
For United canceled flight without prior notice of at least 14 days, you can either apply for a refund or ask for an alternate flight.
If your alternate flight or re-scheduled flight delays for more than 2 hours, you could be eligible for compensation under EU law.
The amount of compensation varies between 125€ and 600€ depending upon …
the days you were informed before
the length of delay, and
route distance
Whereas, for United flight cancellation due to extraordinary circumstances, you could not receive any compensation.
We at ClaimFlights make it easier to claim canceled flight compensation successfully without facing any difficulties.
Can I claim for United flight cancellations?
United Airlines Missed Flight Connection
In order to claim compensation for a missed flight, it is necessary for the passenger to book the entire journey under one booking reference.
A missed flight connection is likely to leave passengers stranded at the airport for several hours. Even small delays in original flights can result in a passenger missing their flight and have to wait for hours in order to get an alternate flight.
You may be entitled to United missed flight connection compensation under the European Union Regulation EC261, if…
the same airline operates your connecting flight(s) which you missed due to a delay or cancellation of your first flight, and
the delay at the final destination is more than three hours.
What happens if you miss your connecting flight with United Airlines?
Don't worry! You could be entitled to compensation if you missed your connecting flight due to delay or cancellation caused by the airlines.
But, if you missed it due to personal reasons, contact the airline as soon as possible, you might be able to get a refund for your ticket cost.
United Airlines Overbooked Flight Compensation

Flight overbooking is a situation in which you have bought a flight ticket but then you were informed that there are no seats available to board the aircraft and you were forcibly removed.
This situation actually puts the airlines at an advantage, as they are able to sell more tickets than they have seats.
Under EU law, you are eligible for compensation for denied boarding due to overbooked flight, if the departure was from an EU airport.
Although you were offered an alternate flight or alternative transportation but reached later than three hours at the final destination, you are eligible for compensation.
How to get compensation for United Airlines' delayed flight?
We are specialized in helping airline passengers get their compensation from the airline.
To proceed, check your flight using our compensation checker tool.
Provide us with some further flight information, and you are all set.
We prepare and file a claim on your behalf in front of the airline, or court (if required).
We will take care of the rest of the process.
Once we receive compensation, we charge a success fee of 25% + VAT (no VAT for non-EU residents).
Don't be late, claim for your rights today !
Why should you choose "ClaimFlights"?
No win No fee. Yes, you read it right, you need to pay nothing unless we win the case
No additional legal action fee, or admin fee (even if we have to take your case to court)
Close to 100% Success in court
Success Fee 25% + VAT (no VAT, if you are a non-EU resident)
Best Payout when compared with the other flight delay claim companies
Test Winner in many flight delay provider tests
Useful Information about United Airlines:
United Airlines is one of the most popular airline company in the world with its headquarters located in Chicago, Illinois.
United Airlines is among the top largest airlines along with American Airlines and Delta Air Lines. It is one of the founding members of Star Alliance (World's largest alliance group).
The IATA code of United Airlines is "UA".
United Airlines has 8 hubs within the United States that include Chicago, Denver, Guam, Houston, Los Angeles, Newark, San Francisco, and Washington, D.C.
United Airlines Flight Destinations
United Airlines have more than 790 fleets under its name. UA operates its flights across over 238 domestic, and 118 international destinations in 48 countries around the world. (Source: Wikipedia)
United Airlines European Destinations
You are eligible for flight compensation if your departure took from any of the below European destinations:
| Country | City |
| --- | --- |
| United Kingdom | London, Manchester, Edinburgh, Glasgow |
| Italy | Milan, Naples, Rome, Venice, Palermo |
| Germany | Munich, Berlin, Frankfurt |
| Netherlands | Kralendijk, Amsterdam |
| France | Papeete, Nice, Paris |
| Spain | Barcelona, Madrid |
| Ireland | Dublin, Shannon |
| Switzerland | Geneva, Zürich |
| Portugal | Lisbon, Porto |
| Sweden | Stockholm |
| Belgium | Brussels |
| Czech Republic | Prague |
| Greece | Athens |
Most Popular Routes, Non-Stop or Direct Flight Services
The most popular routes between Europe to the United States are London Heathrow to Houston; Manchester to San Francisco; London Heathrow to New York; London to San Francisco; London to Los Angeles; and Manchester to Washington.
United introduced 22 non-stop flight services from Chicago O'Hare, Denver, Houston, Newark, San Francisco, and Washington Dulles. And offers non-stop seasonal flight service to 4 European destinations that include Porto, Portugal; Edinburgh, Scotland; Reykjavik, Iceland; and Zurich, Switzerland.
United Airlines also provides direct flight services from Newark Liberty Airport terminal to Europe, Asia, Latin, and America.
United Airlines Services
United Airlines has a frequent flyer program or loyalty program namely "MileagePlus" to encourage their passengers who fly frequently, where United air passengers can redeem their miles or earn rewards or points against their flight tickets.
United Airlines provides 3 classes of services on their aircraft, namely, United First, United Business and United Economy Class.
United First class services are mostly provided for domestic flight passengers. In this class, they offer meals and drinks on a flight longer than 2 hours. Passengers get more comfort and convenient flight seats in this class. Seat features mobile device holder, tray table, more space, and other more features.
In United Business class, passengers can enjoy various services like 2 baggage check-in with free of cost, premium seats with more leg space, six-way adjustable seats; in-flight screening entertainment includes movies, TV shows, personal device entertainment, free Wi-Fi, inflight-magazines and foods and beverages.
United Economy Class is divided into Economy Plus and Basic Economy for their different flight passengers. MileagePlus premier account members can enjoy Economy Class services. Various In-flight entertainment services like movies, magazines, free Wi-Fi, music or AVOD (Audio/Video on Demand) are offered on Economy Class. Apart from that flight seats are well upgraded with more size, variety of foods and drinks are offered based on flight duration and route.
To know which entertainment services United Airlines provides on their flight for different classes, you can check In-flight Amenities in Flight Status information, on their website or mobile app.
Can you cancel a flight with United Airlines and get a refund?
If you want to cancel your United flight, you are bound by the terms and conditions set out by the airline at the time of booking. United Airlines has a 24 hours cancellation policy.
You can cancel your United flight ticket within 24 hours of booking. You may get a full refund of the flight ticket cost without being charged.
If you cancel your ticket after completion of 24 hours of booking, you may have to pay the cancellation fee.
United Airlines Delayed / Lost Baggage Compensation Policy
If your luggage was delayed or you've lost your baggage or else, your baggage was missed at the airport, you can claim compensation or demand reimbursements from the airline.
To know more information on baggage related queries like baggage allowance or baggage restrictions for domestic or international flights, luggage charges or baggage claim policy, you can visit the United Airlines website or you can contact them via their customer service phone number.
United Airlines Reviews
United Airlines have been rated 3 out of 10 stars reviewed by more than 3336 air passengers as of March 2020 over SkyTrax.
SkyTrax rates airlines based upon their quality, performance, and services.
In terms of Onboard Services, United air passengers gave 2 stars out of 5 for inflight entertainment, food & beverages, seat comfort, staff service and value for money.
The information below might be useful for you to contact directly to United Airlines:
Before you go, we have interesting articles that might help you to claim compensation easily. Petya Petrova
International Legal Strategist
Petya Petrova-Racheva holds a Master of Law (LLM) degree, and has broad knowledge of European Laws in different countries. She loves travelling and her dog, as well as her family.
Choose your Choice to Claim Compensation
Here we have compared 3 different ways to claim compensation:
Higher Fees (£50 to £500, + Hearing Fees)
Hours of your time are spent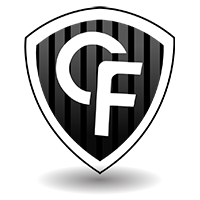 Zero Cost Risk & Additional legal databases
Only takes 2 minutes to claim
Close to 100% Success rate
Low cost risk, most airlines ignore customer claims
Case might end up in court


We help in many languages – ClaimFlights International Websites