Heathrow Flight Delays or Cancellations
For Heathrow flight delays or cancellations, you could be entitled to compensation up to 600€ under EU law EC 261.
Enter your flight details and check how much you can claim.
Heathrow flight delay or cancellation rights
Are you one of the victims facing delays at Heathrow, or cancellations, and don't know how to go about it?
Here is all you need to know when your flight was delayed or cancelled. You may have the right to compensation or refund.
You may be eligible for compensation if …
You reached the final destination later than 3 hours
You were departed from Heathrow Airport
You arrived at Heathrow Airport with EU-registered airline
And, the delay was not due to extraordinary circumstances
The amount of compensation varies between 250€ to 600€ depending upon the route distance and length of the delay.
Here is all you need to know when your London Heathrow Airport flight was delayed or canceled. You may have the right to compensation or refund from the airlines.
Passenger Rights under EU 261 Rule
Under EC Regulation 261/2004, air passengers are entitled to compensation or refund from the airlines for longer flight delays, cancellations and denied boarding due to overbooking.
In these cases, you can claim compensation, if the airline was responsible for …
Whereas, if the flight disruptions were caused due to some extraordinary circumstances there is no compensation.
Examples of such circumstances include strike action (pilot strike, air traffic control strike etc), security threats, tsunami, extreme bad weather conditions, or any 'Act of God'.
What to do if your flight was delayed or cancelled?
Ask the airline for a reason behind flight disruption
Get confirmation in writing from the airlines' customer service
Note the actual arrival time, when you landed at the final destination
Collect additional evidence (e.g. photos, boarding pass, receipts, etc.)
Assign us with your case for a hassle-free claim
Important: You do not have to be an EU citizen to claim compensation for London Heathrow (LHR) delays. You can claim for flights' departed from LHR Airport with any airline, or arrived at LHR Airport with a EU-registered airline.
London Heathrow Flight Delays
Under EU Regulation 261/2004, you are entitled to financial compensation or refund for longer flight delays.
Let's understand, under what circumstances you can claim compensation and when you can ask for a refund.
Heathrow arrivals delays
For flight delays over three hours on arrivals, you could be entitled to compensation up to 600€ (or £510).
How much can you claim for Heathrow Airport delays?
The amount that you can claim depends on the length of the delay and distance of your flight:
Origin and Destination
Travel Distance
Compensation
Within EU
Less than 1500 km
250€
Over 1500 km
400€
Between EU Airport – Non EU Airport
Less than 1500km
250€
Between 1500 to 3500 km
400€
Over 3500 km
600€
Heathrow departure delays
When the flight delays over 2 hours, the airline must offer you …
free meals and refreshments
2 free phone calls, and access to email or fax
For flight delays of more than 5 hours
You should be re-routed to the earliest available flight. Alternatively if you were not willing to travel, you can ask for a refund.
For an overnight delay or when stay becomes necessary, hotel accommodation and transport facility is the airlines' responsibility.
Important: If your flight was diverted to any other airport and you reached the final destination later than 3 hours, you could be entitled to compensation up to 600€.
Heathrow Flight Cancelled Flights
Heathrow flights' cancelled without prior notice of at least 14 days, you can either apply for a refund, or you may ask for an alternate flight.
If your alternate flight or re-scheduled flight delays for more than 2 hours, you could be eligible for compensation under EU law.
The amount of compensation is between 125€ and 600€ depending upon …

days you were informed before
length of delay, and
route distance
Missed Flight Connection
You may be eligible for missed flight compensation up to 600€ under the European Union Regulation EC261, if …
the same airline operates your connecting flight(s) which you missed due to a delay or cancellation of your first flight, and
the delay at the final destination is more than three hours.
How to claim compensation for Heathrow Airport flight delays?
With ClaimFlights, you can ask for compensation in just 3 simple steps
Fill in your flight details into our compensation checker tool. It just takes 2 minutes to fill the claim form.
Get to know if you're eligible for compensation. For a hassle-free claim, assign us your case by signing the digital contract.
Our claim experts work on behalf of you to fight for your rights. If needed even goes to court, without any legal action fee.
On a successful claim, we charge a success fee of 25% + VAT, and left payment is directly paid into your bank account. We do not charge any admin fee, or wire transfer fee.
Why choose "ClaimFlights"?
No win = No fees. Yes, you read it right, you need to pay nothing unless we win the case
No additional legal action fee, or admin fee (even if we have to take your case to court)
Close to 100% success in court
Success Fee 25% + VAT (no VAT, if you are a non-EU resident)
Best Payout when compared with the other flight delay claim companies
Test Winner in many flight delay provider tests
Let us fight for your rights !
Useful Information On:
London Heathrow Airport
As one of the largest airports in the world, Heathrow Airport has its own string of challenges as it has to deal with a large stream of passengers on a daily basis.
Heathrow, LHR Airport is the second busiest in the world by international passenger traffic and also ranks the world's seventh busiest airport in terms of passengers' traffic.
As per the Wikipedia report, In 2019, total passengers traffic of Heathrow Airport was around 80.9 million passengers.
Along with Stansted, Luton, Southend, London City, and Gatwick, Heathrow is one of six airports with scheduled services serving the air passengers to or from London, UK.
IATA Code
The IATA code of Heathrow Airport is "LHR".
Hub, and Base
London LHR Airport serves as the main base for Virgin Atlantic Airline and is operating as a hub for British Airways.
Airport Terminals
The Airport has four terminals: Terminal 2, Terminal 3, Terminal 4 and Terminal 5. All terminals lie within the Travel Zone with free travel between the terminals.
Terminal 2 is also known as Queen's Terminal and it has all the facilities for a traveller such as 52 shops, cooling station for chilled water and bars.
Terminal 4 is connected to Terminal 2 and Terminal 3.
You can avail Heathrow Express trains and the Underground Piccadilly line for transfers from Terminals 2 and 3 to Terminals 4 and 5.
The UK Government has also proposed a high-speed rail link between Heathrow and Gatwick airport called Heathwick.
Source:
Warren Rohner
[
CC BY-SA
]
| Terminal | Assigned for |
| --- | --- |
| Terminal 2 | Star Alliance and few non-aligned airlines flights. |
| Terminal 3 | Oneworld Airlines such as Virgin Atlantic, Delta Air Lines, Middle East Airlines and several non-aligned airlines. |
| Terminal 4 | SkyTeam such as Malaysia Airlines, Qatar Airways and most non-aligned airlines. |
| Terminal 5 | British Airways and Iberia airlines flights. |
Heathrow Airport Destinations
Airlines
Country
Destinations
British Airways
United States
Las Vegas, Miami, Denver, Phoenix-Sky Harbor, Los Angeles, Boston, Newark, San Francisco, New York-JFK, Dallas/Fort Worth, Houston, Chicago-O'Hare, Atlanta, Washington-Dulles, Austin, Baltimore, Philadelphia, San Diego, Seattle/Tacoma
United Kingdom
Manchester, Newcastle upon Tyne, Leeds/Bradford, Belfast, Inverness, Aberdeen, Edinburgh, Glasgow
Italy
Bologna, Catania, Milan (Linate & Malpensa), Pisa, Rome-Fiumicino, Venice-Marco Polo
Germany
Dusseldorf, Berlin-Tegel, Hamburg, Hanover, Munich, Stuttgart, Frankfurt
France
Lyon, Marseille, Paris (Charles de Gaulle & Orly), Nice, Toulouse
Spain
Barcelona, Bilbao, Gibraltar, Palma de Mallorca, Madrid, Ibiza
China
Beijing, Chengdu, Shanghai-Pudong, Hong Kong
India
Delhi, Mumbai, Bangalore, Chennai, Hyderabad
Brazil
Rio de Janeiro-Galeao, Sao Paulo-Guarulhos
Canada
Toronto-Pearson, Calgary, Vancouver
Norway
Oslo-Gardermoen, Bergen, Stavanger
Russia
Moscow-Domodedovo, St Petersburg
Middle East
Kuwait, Bahrain, Beirut, Muscat
Switzerland
Basel/Mulhouse, Geneva, Zurich
South Africa
Cape Town, Johannesburg-Tambo
Sweden
Gothenburg, Stockholm-Arlanda
Japan
Tokyo (Haneda & Narita)
Poland
Warsaw-Chopin, Krakow
Thailand
Bangkok-Suvarnabhumi
Israel
Tel Aviv-Ben Gurion
Denmark
Copenhagen, Billund
Argentina
Buenos Aires-Ezeiza
Iceland
Reykjavik-Keflavik
Romania
Bucharest-Otopeni
Kenya
Nairobi-Kenyatta
Austria
Vienna, Salzburg
United Arab Emirates
Abu Dhabi, Dubai
Jordan
Amman-Queen Alia
Turkey
Istanbul-Ataturk
Luxembourg
Luxembourg City
Saudi Arabia
Jeddah, Riyadh
Ukraine
Kiev-Boryspil
Nigeria
Lagos, Abuja
Malaysia
Kuala Lumpur
Mexico
Mexico City
Netherlands
Amsterdam
Hungary
Budapest
Finland
Helsinki
Belgium
Brussels
Costa Rica
San Jose
Cyprus
Larnaca
Portugal
Lisbon
Czech Republic
Prague
Greece
Athens
Australia
Sydney
Ireland
Dublin
Angola
Luanda
Singapore
Changi
Croatia
Zagreb
Ghana
Accra
Egypt
Cairo
Bulgaria
Sofia
Qatar
Doha
Virgin Atlantic
United States
Boston, Los Angeles, Miami, New York-JFK, Newark, San Francisco, Washington-Dulles
China
Hong Kong, Shanghai-Pudong
South Africa
Johannesburg-Tambo
Georgia
Atlanta
United Arab Emirates
Dubai
India
Delhi
Nigeria
Lagos
EasyJet
United Kingdom
Bristol, Edinburgh, Liverpool, London (Gatwick & Luton)
Spain
Paris-Charles de Gaulle
Italy
Milan-Malpensa
Portugal
Lisbon
France
Lyon
Scandinavian Airlines
Norway
Oslo-Gardermoen, Stavanger
Sweden
Stockholm-Arlanda
Denmark
Copenhagen
Air India
India
Ahmadabad, Delhi, Mumbai
United States
Newark
EVA Air
Thailand
Bangkok-Suvarnabhumi
Taiwan
Taipei-Taiyuan
Royal Brunei Airlines
Brunei
Bandar Seri Begawan
United Arab Emirates
Dubai
Qantas
Australia
Melbourne, Sydney
United Arab Emirates
Dubai
Vietnam Airlines
China
Ho Chi Minh City
Vietnam
Hanoi
Air New Zealand
United States
Los Angeles
New Zealand
Auckland
Aegean Airlines
Cyprus
Larnaca
Greece
Athens
American Airlines
United States
Charlotte, Chicago-O'Hare, Dallas/Fort Worth, Los Angeles, Miami, New York-JFK, Philadelphia, Raleigh/Durham
Air Canada
Canada
Calgary, Halifax, Montreal-Trudeau, Ottawa, St. John's/Newfoundland, Toronto-Pearson, Vancouver
United Airlines
United States
Chicago-O'Hare, Houston, Los Angeles, Newark, San Francisco, Washington-Dulles
Delta Air Lines
United States
Boston, New York-JFK, Atlanta, Detroit, Minneapolis/St. Paul, Philadelphia
Iberia Express
Spain
Asturias, Las Palmas de Gran Canaria, Palma de Mallorca, Tenerife
Royal Air Maroc
Morocco
Casablanca, Marrakech, Tangier
Aer Lingus
Ireland
Belfast, Cork, Dublin, Shannon
Alitalia
Italy
Milan-Linate, Rome-Fiumicino
Pakistan International Airlines
Pakistan
Islamabad, Karachi, Lahore
Eurowings
Germany
Dusseldorf, Hamburg, Stuttgart, Cologne
Vueling
Spain
A Coruna, Barcelona
Lufthansa
Germany
Frankfurt, Munich
Swiss International Air Lines
Switzerland
Geneva, Zurich
EgyptAir
Egypt
Cairo, Luxor
Air Serbia
Serbia
Belgrade
Austrian Airlines
Austria
Vienna
Heathrow Airport Check-in
There are several check-in zones available across all the terminals. Airport has many check-in facilities such as Terminal 2 has self-service check-in machines, online and mobile check-in.
Heathrow Airport News
Get all the latest news or updates on scheduled flights, LHR arrivals and departures etc. on their official website.
Heathrow Airport Weather
The major cause of Heathrow Airport weather warnings and frequent delays is due to the snow or ice over the runways. Weather warnings could come down to lots of causes such as wind, snow, fog and heavy rainfall.
In such circumstances when it's not your fault, you should check your flight's status and speak to the airline crew, or alternatively read on your rights.
There is a lot of information to take in, right?
If you have any further questions to determine whether you can claim or not, read the following guides.
Choose your Choice to Claim Compensation
Here we have compared 3 different ways to claim compensation:
Higher Fees (£50 to £500, + Hearing Fees)
Hours of your time are spent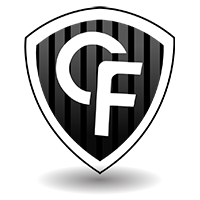 Zero Cost Risk & Additional legal databases
Close to 100% Success rate
Low cost risk, most airlines ignore customer claims
Case might end up in court


We help in many languages – ClaimFlights International Websites