Flight Delay Compensation
If your flight delay for more than 3 hours, you may receive flight delay compensation of up to €600 per person under EU Regulation 261/2004. Provide us with your flight details and find the amount to claim.
Check your eligibility for free by entering your flight number and date. We'll fight for your rights on a "No Win, No Fee" basis. Don't miss out, act now!
In this guide, we'll give you important information about getting money for flights that were delayed. We'll discuss about your rights as a passenger, what you need to qualify, the money you could get, and how to ask for it.
Table of Contents
Delayed Flight – Am I Eligible for EU Flight Delay Compensation?
If your flight is delayed, you might be able to receive cash compensation, which could be up to €600 (about $700), according to EC Regulation 261/2004.
Mandatory Requirements to be fulfilled:
Your flight arrived at the final destination with a delay of more than 3 hours
The flight took off from the EU OR landed in the EU with an EU-regulated airline
The delay was caused by the airline's fault, not by extraordinary circumstances such as bad weather
If your flight is delayed by over 2 hours at departure, the airline should provide you food, drink, and even a hotel stay for an overnight delay.
You usually have up to 3 years to request delayed flight compensation. (Example: If you didn't claim for a delayed flight in Aug 2021, you can still do so in Aug 2023.)
Understanding these important rules helps you stand up for your rights and ask for the money you should rightly receive.
How Much Compensation for a Delayed Flight?
Now, let's discuss potential compensation for a delayed flight. You could receive between 250 to 600 Euros, depending on the flight distance and how long it was delayed.
Here's a breakdown of the potential compensation amounts:
If your flight was less than 1500 kilometers and it was delayed by 3 or more hours, you might receive €250.
For flights between 1500 and 3500 kilometers that were delayed by 3 or more hours, you could be eligible for €400.
And if your flight was over 3500 kilometers and delayed by 4 hours or more, you could receive €600.
If your flight didn't cross EU borders, they might reduce the compensation by half. So, for distances over 3500 km within the EU, you could get up to €300 instead.
Flight Delay Compensation Table
| | | |
| --- | --- | --- |
| Amount of Compensation | Length of Delay | Flight Distance |
| 250 Euro | 3+ Hours | 1500 km or less |
| 400 Euro | 3+ Hours | 1500 to 3500 km |
| 300 Euro | 3+ Hours | 3500 km or more (within EU) |
| 600 Euro | 4+ Hours | 3500 km or more |
We've handled thousands of flight delay cases and successfully claimed up to €600 for each customer. With a 99% success rate, we're confident in getting you your compensation.
What Should You Do If Your Flight gets Delayed?
Collect Evidence
Take pictures of the arrival board, keep your boarding pass, receipts, and exchange contact information with other passengers.
Right to Care
For 2+ hours delays at departure, ask the airline for food, drinks, and a hotel stay if the delay extends overnight.
Ask for the Reason
Inquire with the airline about the cause of the delay and make sure to get written confirmation from their customer service.
Record Arrival Time
Mark the time when the airline opened the aircraft door and allowed the flight passengers to step out of the plane.
Claim Money Back
Let us handle your case for a smooth claim process. We'll handle everything on a no win no fee basis.
Airline Delays? Understand Your Entitlements
Am I eligible for compensation for flight delays outside EU?
It doesn't matter if the delay happened outside the EU or if you're not from the EU. You can still ask for compensation for flight delays. EU law applies globally, no matter your citizenship.
Here are the situations when you can make a claim under EU Regulation EC 261, based on where you started and where you ended up:
| Origin and Destination | EU Airline | Non-EU Airline |
| --- | --- | --- |
| EU to EU | ✅Yes | ✅Yes |
| EU to Non-EU | ✅Yes | ✅Yes |
| Non-EU to EU | ✅Yes | ❌No |
| Non-EU to Non-EU | ❌No | ❌No |
So, you won't qualify for compensation under EU law only in these two cases:
If your flight departed from a Non-EU airport with a non-EU-regulated airline.
If both the airports you started from and where you ended are outside the EU.
We provide extra benefits to residents outside the EU. No VAT applies when you enforce your rights through ClaimFlights.
When should an airline compensate you?
If your flight leaves from or arrives at a European airport with an EU-registered airline, you could get up to €600 for delays or cancellations under the EU261 regulation.
This applies even if you're currently outside the EU, or traveled with a non-EU airline.
Are infants entitled to flight delay compensation?
If you bought a discounted ticket for your baby or child, they might be eligible for compensation.
But if their ticket was free, such as for infants who don't need a separate ticket, they wouldn't be covered under the EU261 regulation.
What are Extraordinary Circumstances?
Extraordinary circumstances are events that airlines cannot control, causing delays or cancellations. Even if airlines take reasonable precautions, these situations can still lead to flight problems.
These situations include, but are not limited to:
Severe weather conditions
Covid-19 like situation
Political and civil unrest
Acts of War
Acts of Terrorism
Air Traffic Control Strikes
In these cases, airlines usually don't offer compensation. However, there's an exception. If other airlines operate normally in similar situations, you might have a case for claiming compensation.
When an airline claims that a flight was delayed due to extraordinary circumstances, it doesn't automatically mean they're excused from paying compensation to all passengers. The airline has to prove they did everything possible to reroute passengers promptly.
Important to note, if the airline can prove the delay was due to an inevitable circumstance despite their best efforts, they aren't obligated to pay compensation.
In doing so, the airline must ensure they explored all options to rebook passengers, not just on their own flights but also on other airlines' flights.
Which Is The Best Company To Claim European Flight Delay Compensation?
ClaimFlights is the best flight delay claim company for payout after their 25% service fee. Through ClaimFlights, you could get 75% of the receivable compensation.
The following table gives you a direct comparison of flight delay compensation claim companies.
Your payout* (as Flight Delay Compensation)

for less than 1500 km
for 1501 to 3500 km
for more than 3500 km
ClaimFlights
€187.50
€300
€450
Flightright
€125.75
€201.20
€301.80
AirHelp
€125
€200
€300
ClaimCompass
€125
€200
€300
SkyRefund
€125
€200
€300
Source: Price comparison of flight delay claim companies, as of Aug 2023.
How to Get Compensation for Delayed Flights
To claim compensation for a delayed flight, follow these steps for a higher chance of success:
1. Calculate Your Compensation
Use our flight delay compensation calculator to figure out how much you can claim. Enter your flight number, date, and reason for delay to determine the amount you should ask from the airline.
2. Use a Claim Letter Template
Make use of a flight compensation letter template to handle your claim by yourself. This lets you take control of the process and make sure it matches your expectations.
3. Contact Airline Customer Service
Reach out to the airline directly. Visit their website or call their customer support to start your claim. Provide all necessary details and save a record of your conversation.
If the airline ignores or rejects your claim, think about getting professional help. Companies like ClaimFlights, which specialize in flight disruption claims, can handle everything for you.
4. Hire a Flight Claim Specialist
If dealing with the airline feels difficult, consider hiring a company that specializes in EU flight delay claims. These experts know passenger rights well and have effective claiming strategies.
Compare various companies based on their fees and customer reviews to find the best fit for your needs, whether you're in the US or outside the EU.
Why opt for ClaimFlights to claim your EU delayed flight compensation?
Here's the deal: Airlines often resist paying compensation. When you directly claim from them, they can use tactics that result in long wait times.
Considering legal action? Engaging a lawyer becomes a necessity. However, smaller claims often get overlooked, working in the airline's favor.
This can lead to frustrated customers abandoning their claims.
ClaimFlights realizes that most passengers lack the time, expertise, or strategy to fight with the airline to claim the compensation they owed.
Each airline has unique document requirements and procedures, making it challenging for passengers to claim on their own.
At ClaimFlights, our extensive database contains all necessary airline requirements to move a claim forward.
ClaimFlights consistently helps passengers get what they deserve. By August 2023, we have a TrustPilot rating of 4.7 out of 5.
The Claim Process
Now that you know your rights, eligibility, claim amount, and the process complexity, here's the easiest way to claim compensation:
Gather Documents: Collect all relevant documents like boarding pass, booking details, and airline conversations.
Submit Your Claim: Provide accurate flight and personal information, along with necessary documents while submitting your claim.
Await the Decision: The airline reviews your claim, which might take weeks. If approved, you should get compensation promptly.
How Long to Wait for Reimbursement?
The wait time varies based on the airline and the intricate legal process. It can range from weeks to months. If court is involved, it takes even longer. That's why choosing claim companies like 'ClaimFlights' is best – they expedite your claim settlement.
Know All Your Rights as an Air Passenger
EU Regulation EC 261/2004 ensures that air passengers are entitled to compensation or refund for delayed, canceled, or overbooked flights.
Flight Departure Delays
If there's a delay at departure, you are eligible for the "Right to Care".
For 2 Hours Flight Delays
Foods/Snacks
Free meals and refreshments
Communication
2 free phone calls
Access to the Internet to send email
Fax service
For 5 Hours Flight Delays
Foods/Snacks
Free meals and refreshments
Communication
2 free phone calls, email or fax service
Flight
Re-routed to the earliest available alternative flight
Refund
Refund of the ticket cost if you were unwilling to travel
Accommodation
Hotel accommodation and transport facility for an overnight delay
3 Hours Flight Delay Rights
Besides meals and drinks, if your flight arrived more than 3 hours late, you might qualify for compensation.
However, there are specific rules to be considered:
Late Arrival:Your flight should be late for more than 3 hours on arrivals at the final destination.
Departure and Arrival Airport:Your journey should either start from an EU airport or land at one with an EU-regulated airline.
Extraordinary Circumstances:Delays due to situations beyond the airline's control won't qualify for compensation.
Missed Connecting Flights
If a missed connection results from a delay surpassing 3 hours after your scheduled arrival time, you can ask for a refund for the uncovered part of your trip and a return flight to the original destination.
If an alternative flight is offered and you arrive at your destination over 3 hours late, you might qualify for compensation.
Remember, you need to book the entire journey under one ticket or booking reference to claim for missed connections.
Rights for Business Travelers
For business trip flight delays during working hours, the employer usually receives compensation. But for delays during personal or unpaid hours, the passenger receives compensation.
A recent European court ruling clarified that only the traveler can claim compensation, not the person who bought the ticket.
Compensation for Package Holidays
The Package Travel Directive (90/314) provides protection for air passengers who buy different travel packages.
This coverage applies to packages within EU Member States and those intended for non-EU destinations.
The itinerary should detail the route, destination, and type of transport. Exact information about flight connections and stopovers is necessary.
If information is incomplete or terms aren't met, compensation adjustments may occur.
Choosing Between Cash and Vouchers
When airlines offer compensation, they might give you vouchers instead of cash refunds. However, under EU regulation EC 261, you have the right to receive your refund in cash, through a bank transfer, or by check.
It's usually better to choose cash because travel vouchers often give you less than what you should be compensated for. The only voucher you should accept is a meal voucher during a delay. Taking non-cash vouchers could cancel out your rights for flight delays. Know your rights and make a smart decision.
Upgrading or Downgrading Seat Class Rights
In the event of a missed connection due to a delay exceeding 3 hours after your scheduled arrival time, you can request a refund for the uncovered portion of your journey and a return flight to the original destination.
If the airline provides alternate transportation and you reach your destination more than three hours later, you may also be eligible for compensation.
Note that to claim compensation for missed connections, you must book the entire journey under one ticket or booking reference.
Your Rights for Upcoming Flights
When planning air travel, passengers should have information about flight rights. It's a complex task to check each airline's compensation details, and passengers can't easily decide which airline is best for compensation.
But here's a great solution: ClaimFlights' online compensation checker tool, Passengers can quickly find out if their upcoming flights are eligible for compensation benefits. Then they can decide whether to book with that airline.
This way, a passenger can plan his journey in the most optimum way.
US Flight Delay Compensation Rights
While US air passenger rights might not be as extensive as those in Europe, there are still rules in place, especially for flight delays, specifically tarmac delays.
According to the US DOT (Department of Transportation), airlines are not required to compensate passengers for delays, but they must provide essentials like food, water, restroom access, and medical assistance during tarmac delays lasting 2 hours or more.
Compensation is mandated by US law only for involuntary denied boarding or issues like delayed, damaged, or lost baggage.
NOTE: We can assist you with refunds or compensation under EU law. For US flight delay compensation, you should contact airlines directly for reimbursement.
Tarmac Delay Rule: Protecting Passengers in the US
The US Department of Transportation (DOT) has established rules like the Tarmac Delay Rule to safeguard airline passengers, especially during tarmac delays
The US Tarmac Delay Rule addresses issues where passengers are stuck on the ground in airplanes, face boarding denials, or experience flight delays.
Airlines must offer snacks and water if tarmac delays exceed 2 hours.
It also sets time limits for how long airlines can keep passengers on the tarmac, both for domestic and international flights, protecting passengers from involuntary boarding denials.
Global Delayed Flights Regulations: The Montreal Convention
The Montreal Convention (MC99) lays out liability and compensation regulations for air travel mishaps. This international treaty creates a unified framework for the international transport of passengers, baggage, and cargo.
It's applicable in 132 countries, including the USA, Canada, India, Russia, and all EU member states. The convention aims to ensure fair and transparent rules for air travelers affected by flight delays.
Why choose "ClaimFlights"?
No win = No fee
Yes, you read it right, we do not charge any upfront fees until we win the case and get compensation from the airlines.
Success Fee 25%
Our success fee is just 25% (no VAT, if you are a non-EU resident). We have a fantastic success record and fair prices.
No Legal Action Fee
No legal action fee or admin fee. (It's free of charge, and no hidden costs, even if we have to take your case to court).
Best Payout
You get the best payout when compared with the other EU flight compensation claim companies.
Close to 100% Success
Close to 100% success ratio in court. Our legal claim experts are well trained and experienced in sending claim letters.
Test Winner
We are a test winner in many flight delay provider tests. And, you get the best payout for your delayed flight.
Choose your Choice to Claim Compensation
Here we have compared 3 different ways to claim compensation:
Higher Fees (£50 to £500, + Hearing Fees)
Hours of your time are spent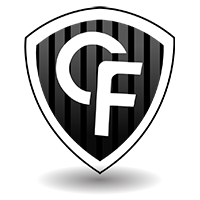 Zero Cost Risk & Additional legal databases
Takes only 2 minutes to Claim
Close to 100% Success rate
Low cost risk, most airlines ignore customer claims
Case might end up in court


We help in many languages – ClaimFlights International Websites