Iberia Flight Delay Compensation
If your Iberia flight was delayed or canceled, you may have the right to compensation under European Regulation EC 261.
The amount of compensation is up to 600€ ($700).
Iberia Delayed or Cancelled Flights Rights
Here is all you need to know to claim compensation of up to 600€ per passenger under EU 261 rule for Iberia flight delays or cancellations.
You may be eligible for flight delay compensation if …

your flight arrived with a delay of more than 3 hours
you have been departed from an EU airport
you arrived at an EU airport with an EU-registered airline
the delay was not due to any extraordinary circumstances
The amount of compensation varies between 250€ to 600€ depending upon the route distance and length of the delay.
Enter your flight and check how much you can claim: Check your flight for free.
What should you do if your flight was delayed?

✔ ask the airline for the reason behind flight disruption
✔ get a confirmation in writing from the airlines' customer service
✔ note the actual arrival time (i.e., when the plane door was opened)
✔ collect additional evidence (e.g. photos, boarding pass, receipts, etc.)
✔ enter your flight details into our claim form
✔ check if you are eligible for compensation
✔ assign us with your case for a hassle-free claim (we work on a "No Win = No Fee" basis)
Passenger Rights under EU 261 Rule
Under EC Regulation 261/2004, air passengers are entitled to compensation or refund from the airlines for longer flight delays, cancellations and denied boarding due to overbooking.
In these cases, you can claim compensation, if the airline was responsible for …
Whereas, if the flight disruptions were caused due to some extraordinary circumstances there is no compensation.
Examples of such circumstances include security threats, strike, tsunami, extreme bad weather conditions, or any 'Act of God'.
To read more about your right to reimbursement, continue reading at EC261 - EU air passenger rights.
Iberia delayed flight rights
You are eligible for plane delay compensation if ...

✔ your flight had 3+ hours delay at the arrival airport, i.e., at the final destination
✔ you were departed from EU airport or arrived at EU airport with an EU-registered airline
Within the EU:
If you travel up to 1,500 km or less, then you can claim up to 250€
And over 1,500 km, you can claim up to 400€
Between EU Airport And Non-EU Airport:
If you travel up to 1,500 km or less, then you can claim up to 250€
If the distance is between 1,500 - 3,500 km, then you can claim up to 400€
And, if the distance is over 3500 km and the delay goes beyond 4 hours, you can claim financial compensation up to 600€
You may be interested in this topic: An Ultimate Guide on Flight Delay Compensation
Rights for departure delays
When the flight delays over 2 hours during departure, the airline must offer you ...
free meals and refreshments
2 free calls, email or fax service
For flight delays of more than 5 hours
you should be re-routed to the earliest available flight. Alternatively, you can ask for a refund of the ticket cost (which should be credited within 7 working days), if you were not willing to travel
hotel accommodation and transport facility between airport and hotel for an overnight delay, or when stay becomes necessary
In addition to it, if you reached your final destination with a delay of more than 3 hours, you are entitled to compensation too, from the airline.
You may be interested in this topic: My flight was delayed, what are my rights?
Iberia flight cancellations rights
If your flight was canceled without prior notice of at least 14 days, you may ask for flight cancellation compensation or get a refund.
There are two options available for you to choose from ...
You can either apply for a ticket refund, or
You may ask for the change of flight or an alternate flight.
If your alternate or replacement flight gets delayed beyond the scheduled arrival time, you are entitled to canceled flight compensation.
The amount varies between 125€ and 600€ depending upon …
days you were informed before
length of delay, and
route distance
You may be interested in this topic: My flight was canceled, can I claim compensation?
Iberia denied boarding rights
If you were denied boarding, you may be eligible for compensation under the European Regulation EC261 up to 600€ if …
you have presented yourself on time for check-in, and
you have a valid flight reservation and travel documentation, and
you were denied boarding due to overbooking (overselling of flight tickets), and
you didn't voluntarily give up your seat
If you were denied to board the flight due to overbooking, you should be re-routed to the earliest available flight.
Alternatively, you can ask for a refund of the ticket cost (which should be credited in the next 7 working days), if you are not willing to travel.
If you had been stranded at the airport for your replacement flight, it's your right to ask for free:
meals and refreshments
2 calls, email or fax service
hotel accommodation and transport facility (for an overnight delay, or when stay becomes necessary)
Iberia missed connecting flight rights
A connecting flight is a flight booked under one booking number or in one booking event.
You may be eligible for missed flight compensation up to 600€ under the European Union Regulation EC261, if …
→ the same airline operates your connecting flight(s) which you missed due to a problem on your first flight, and
→ the delay at the final destination is more than three hours.
Am I eligible to claim compensation?
EC Regulation 261/2004 is a European law, it applies to EU airspace. You do not have to be an EU citizen to claim delayed flight compensation.
It states that you can claim for flights departed from an airport located in the EU Member States (with any airline), or arrived at an airport located in the EU Member States with an EU regulated airline.
| Origin and Destination | EU Airline | Non-EU Airline |
| --- | --- | --- |
| EU ✈ EU | ✅ | ✅ |
| EU ✈ Non-EU | ✅ | ✅ |
| Non-EU ✈ EU | ✅ | ❌ |
| Non-EU ✈ Non-EU | ❌ | ❌ |
Calculate the amount Iberia owes you
Passengers are often unaware of their rights and end up claiming a futile amount compared to what they are entitled to receive.
At "Claim Flights" we facilitate free flight delay compensation calculator. It helps you to calculate the amount that you can demand from the airline.
You can check for free the amount Iberia owes you.
How to proceed with your claim in the event of flight delay?:

✔ Gather proof of the delay

➔ get a confirmation in writing from the airlines
➔ take photos of the flight information board
➔ gather contact details of co-passengers (who can act as a witness)

✔ Keep your documents ready

➔ flight documents (flight ticket, boarding pass)
➔ receipts or bills of additional costs (e.g. taxi, food & meals, and accommodation)

✔ Request compensation

➔ know the amount to claim (if you have any questions, read this guide)
➔ fill the claim form (doesn't take more than 2 minutes)
➔ you can choose "Claim Flights" to enforce your rights
How to claim compensation for Iberia delays?
In general, when passengers approach the airline, they were excused with reasons such as 'extraordinary circumstances', thus no compensation.
But, we know the actual reason behind the flight disruptions and help you with your claim.
To proceed with your claim, check your flight in our compensation checker tool.
All you have to do is provide us with your flight number, date of journey, and some further information.
If you further decide to claim through us, provide us with your personal details and assign us by signing the digital contract.
We work on a "No Win = No Fee" basis. You don't need to pay anything if we are not successful. You will not have financial risk. You pay only if we get money.
Our claim experts will work with various other teams to collect data so that everything goes smoothly.
Our claim experts have access to flight information such as the time by which the flight was delayed, the reason behind it, flight departure and arrival time, etc. making us more likely to win the compensation.
Don't be late, claim for your rights today
Why choose "ClaimFlights"?

✔ No win = No fees. Yes, you read it right, you need to pay nothing unless we win the case
✔ No additional legal fee, or admin fee (even if we have to take your case to court)
✔ Close to 100% success in court
✔ Success fee 25% + VAT (no VAT, if you are a non-EU resident)
✔ Top rated when compared with the other flight delay claim companies
✔ Test winner in many flight delay provider tests
Iberia Airlines
Iberia airlines which is also known as Líneas Aéreas de España, S.A. Operadora, Sociedad Unipersonal is the national flag carrier of Spain and it's the biggest airline in the nation. Its main headquarter is located at Madrid with its bases at Adolfo Suárez Madrid Barajas Airport and Barcelona El Prat Airport.
Iberia airline was established in 1927 and started operation on 14th December 1927 and it was nationalized in 1944 and in1946 as well, flew between Madrid and Buenos Aires making it the first airline to fly between America and Europe after World War.
Iberia airlines along with British Airways formed an International Airlines Group (IAG) in 2011. This merger resulted in the world's third-largest revenue-generating airline group and the 2nd largest airline group in Europe. IAG is the parent company of Iberia airlines.
Iberia Airlines Subsidiaries
Iberia Airlines' subsidiaries include Iberia Express, Air Nostrum, and Iberia Cargo.
Iberia Express is based at Madrid and operates short and medium-haul flights and began its operation on 25th March 2012. Iberia Express operates 21 aircraft under its name which includes 18 Airbus A320-200 and 3 Airbus A321-200.
Air Nostrum also called Iberia Regional, is situated in Valencia. The airline is an independent carrier that operates as a franchisee of Iberia Airlines and Binter Canarias. Iberia Regional has hubs at Barcelona Airport and Madrid-Barajas Airport and operates flights to an extensive network of 91 domestic routes and 51 international routes.
Iberia Cargo merged with British Airways World Cargo and together came to known as IAG Cargo from 2011. Iberia Airlines also have shares in Vueling Airlines which is approximately 9.5%.
Iberia Airlines Fleet Size & Flight Destinations
Iberia airlines operates 80 fleets under its brand name which include 16 Airbus A319-100, 14 Airbus A320-200, 13 Airbus A321-200, 12 Airbus A330-200, 8 Airbus A330-300 and 17 Airbus A340-600.
Iberia airline flights transport more than millions of air passengers to world-wide destinations that includes 17 domestic destinations and 61 international destinations in 36 different countries across America, Africa, Europe and Asia.
Iberia Airlines Flight Destinations
| Sr. No. | Country | City |
| --- | --- | --- |
| 1 | Spain | Granada, Jerez de la Frontera, Asturias, Palma de Mallorca, Bilbao, Donostia/San Sebastian, Gran Canaria, Santander, Barcelona, Madrid, Corunna, Santiago de Compostela, Vigo, Murcia |
| 2 | United States | Anchorage, Boston, Chicago, Los Angeles, Miami, New York City, Washington, D.C. |
| 3 | Italy | Bologna, Catania, Florence, Milan, Naples, Rome, Venice |
| 4 | Germany | Berlin, Düsseldorf, Frankfurt, Hamburg, Munich |
| 5 | Morocco | Casablanca, Marrakech, Rabat, Tangier |
| 6 | United Kingdom | Birmingham, London, Manchester |
| 7 | France | Lyon, Marseille, Nice, Paris |
| 8 | Brazil | Rio de Janeiro, São Paulo |
| 9 | Croatia | Dubrovnik, Split, Zagreb |
| 10 | Russia | Moscow, Saint Petersburg |
| 11 | Colombia | Bogotá, Cali, Medellin |
| 12 | Portugal | Funchal, Lisbon, Porto |
| 13 | Argentina | Buenos Aires, Córdoba |
| 14 | Switzerland | Geneva, Zürich, Basel |
| 15 | Canada | Montréal, Toronto |
| 16 | Ecuador | Guayaquil, Quito |
| 17 | Algeria | Algiers, Oran |
| 18 | Dominican Republic | Santo Domingo |
| 19 | South Africa | Johannesburg |
| 20 | Kuwait | Kuwait City |
| 21 | Mexico | Mexico City |
| 22 | Panama | Panama City |
| 23 | Denmark | Copenhagen |
| 24 | Luxembourg | Luxembourg |
| 25 | Uruguay | Montevideo |
| 26 | Iceland | Reykjavík |
| 27 | Netherlands | Amsterdam |
| 28 | Sweden | Stockholm |
| 29 | Belgium | Brussels |
| 30 | Chile | Santiago |
| 31 | China | Shanghai |
| 32 | Costa Rica | San José |
| 33 | Hungary | Budapest |
| 34 | Israel | Tel Aviv |
| 35 | Turkey | Istanbul |
| 36 | Venezuela | Caracas |
| 37 | Angola | Luanda |
| 38 | Austria | Vienna |
| 39 | Cuba | Havana |
| 40 | Czech Republic | Prague |
| 41 | Equatorial Guinea | Malabo |
| 42 | Greece | Athens |
| 43 | India | Mumbai |
| 44 | Iran | Tehran |
| 45 | Ireland | Dublin |
| 46 | Saudi Arabia | Jeddah |
| 47 | Egypt | Cairo |
| 48 | Ghana | Accra |
| 49 | Japan | Tokyo |
| 50 | Nigeria | Lagos |
| 51 | Senegal | Dakar |
| 52 | Tunisia | Tunis |
| 53 | Norway | Oslo |
| 54 | Peru | Lima |
Iberia Airlines Services
Iberia airline fleets contain two cabin features: Business Class and Economy Class. So they provide different services to Iberia flight passenger depends on distance of flight travelled. For Economy Class of domestic and short haul flights passenger can buy food beverages on-board. For International or long haul flights, meals and non-alcoholic beverages are provided. Food beverages, meals are provided freely on domestic and short haul flight and for International or long haul flights variety of meals are provided with drinks beverages into Business Class.
Iberia Airline Reviews & Statistics
SkyTrax which rates the airlines based on performance and on-board services have rated Iberia airline 6 out of 10 stars reviewed by more than 500 customer till July 2017. Iberia airlines has received 3 out of 5 stars on food and beverages, staff service, seat comforts and value for money services and 2 out of 5 stars for in-flight entertainment.
According to FlightStats some flights of Iberia airlines has very bad on time performances, e.g. Iberia flight IB7866 which flies from Madrid to Tel Aviv has very poor rate of 3% to being on time, 21% of time flight were behind the schedule, 29% of the were very late while 45% of time flight were excessively delayed. Petya Petrova
International Legal Strategist
Petya Petrova-Racheva holds a Master of Law (LLM) degree, and has broad knowledge of European Laws in different countries. She loves travelling and her dog, as well as her family.
Choose your Choice to Claim Compensation
Here we have compared 3 different ways to claim compensation:
Higher Fees (£50 to £500, + Hearing Fees)
Hours of your time are spent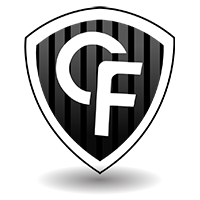 Zero Cost Risk & Additional legal databases
Only takes 2 minutes to claim
Close to 100% Success rate
Low cost risk, most airlines ignore customer claims
Case might end up in court


We help in many languages – ClaimFlights International Websites