Compensation for Air France AF1347 Flight Delays or Cancellations
Was your AF1347 flight from Warsaw to Paris Delayed or Canceled? You may be entitled to Compensation of up to €600 (minus our Success fee).
Understanding your Rights for Air France Flight Delays
You may be entitled to compensation for AF1347 flight delays, depending upon certain conditions.
EU Regulation 261/2004 provides rights to air travelers, and significantly delayed flights can entitle you to compensation.
To determine if you are eligible for flight delay compensation, your flight needs to meet the following criteria:
The delay exceeds three hours upon arrival at the final destination.
The flight departed from an EU airport or arrived at an EU airport operated by an EU-regulated airline.
The disruption was within the airline's control, excluding extraordinary circumstances like severe weather conditions or air traffic control strikes.
Understanding your Rights for Air France Flight Cancellations
If your Air France AF1347 gets canceled without prior notice of at least 14 days, you could be eligible for compensation or a refund.
Under EU law, you could claim compensation for flight cancellations under the following conditions
You were informed about flight cancellations less than 14 days prior to departure
Your flight's departure was from the EU airport, or arrival at the EU airport with an EU-regulated airline
The reason behind the cancellation was the airlines' responsibility, and not due to extraordinary circumstances
How Much Can You Claim for Your AF1347 Delays or Cancellations?
The amount of compensation for AF1347 delays or cancellations can vary depending on the distance of the flight and the length of the delay.
For short trips covering a distance of up to 1,500 km and delays over 3 hours, you could receive €250 as compensation.
For medium-distance journeys spanning up to 3,500 km and delays over 3 hours, you are eligible for €400 in compensation.
For long-haul flights covering a distance of 3,500 km or more and delays over 4 hours, you can claim €600 as compensation.
AF1347 Flight Delayed or Canceled, What Should You Do?
Reason for Delays
Ask the airline for the reason behind the delay. Get confirmation in writing from the airline's customer service.
Exchange Contacts
Exchange contact information of co-passengers (which can act as evidence while asking for compensation).
Check your Eligibility
Enter your flight details into our compensation checker to check if you are eligible for compensation.
Collect Evidence
Collect evidence such as pictures of the arrival board, boarding pass, receipts, etc., to prove the delay.
Note Arrival Time
Note the flight's arrival time, i.e., when the aircraft door was opened and passengers were allowed to step out.
Claim Money Back
Assign us your case for a hassle-free claim(we work on a "No Win – No Fee" basis) and Sit Back & Relax.
How To Claim Compensation for AF1347 Delayed or Canceled Flight?
In general, when passengers approach the airline, they were excused with reasons such as 'extraordinary circumstances', thus no compensation.
But, we know the actual reason behind the flight disruptions and help you with your delayed or canceled flight compensation claim.
To proceed with your claim, check your flight using our flight compensation checker tool.
All you have to do is provide us with your flight number, date of journey, and some further information.
If you further decide to claim through us, provide us with your personal details and assign us by signing the digital contract.
We work on a "No Win = No Fee" basis.
Which is the Best Company to Claim Flight Delay Compensation?
ClaimFlights is the best flight delay claim company when it comes to the payout after their 25% service fee. Through ClaimFlights, you could get 75% of the receivable compensation.
The following table gives you a direct comparison of receivable payouts from different flight delay compensation claim companies.
Your payout* (as Flight Delay Compensation)

for less than 1500 km
for 1501 to 3500 km
for more than 3500 km
ClaimFlights
187.50 €
300 €
450 €
Flightright
125.75 €
201.20 €
301.80 €
AirHelp
125 €
200 €
300 €
ClaimCompass
125 €
200 €
300 €
SkyRefund
125 €
200 €
300 €
* Source: Price comparison of flight delay claim companies, as of 8th August 2023.
No win, No fee!
Yes, you read it right, we do not charge any upfront fees until we win the case and get compensation from the airlines.
Close to 100% Success
Close to 100% success ratio in court. Our legal claim experts are well-trained and experienced in sending claim letters.
Best Payout
You get the best payout when compared with the other claim companies. Check out the Price Comparison.
No Legal Action Fee
No legal action fee or admin fee. (It's free of charge, with no hidden costs, even if we must take your case to court).
Success Fee 25%
Our success fee is just 25% (no VAT if you are a non-EU resident). We have a fantastic success record and fair prices.
Test Winner
We are a test winner in many flight delay provider tests. And, you get the best payout for your delayed flight.
Air France Flights Delayed or Canceled?


Choose your Choice to Claim Compensation
Here we have compared 3 different ways to claim compensation:
Higher Fees (£50 to £500, + Hearing Fees)
Hours of your time are spent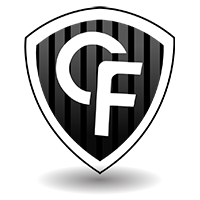 Zero Cost Risk & Additional legal databases
Takes only 2 minutes to Claim
Close to 100% Success rate
Low cost risk, most airlines ignore customer claims
Case might end up in court
We help in many languages – ClaimFlights International Websites