Condor compensation for flight delays or cancellations
We understand no one enjoys spending extra time at the airport. Flight delays or cancellations could be a headache, we could give you a little relief.
Yes, you can get compensation up to 600€ ($700) for a delayed or canceled flight from Condor Airlines under EU law EC 261.
To check if you're eligible, you need to enter flight details in our free flight delay compensation calculator. To fill the Condor compensation claim form, it doesn't take more than 2 minutes of your precious time.
Find out if you are eligible for compensation
Jump Straight to the Topic:
Condor Airlines Passengers' Right to Compensation
If you have booked a flight with Condor Airlines, and the flight was delayed, canceled, or overbooked, you could be eligible for compensation up to up to 600€ under EC Regulation 261/2004.
Passengers are entitled to compensation or refund if the airline was responsible for…
➤ flight delays: if you reached the final destination with more than 3 hours delay
➤ flight cancellations: if you were informed about flight cancellation without prior notice of at least 0 to 14 days
➤ flight overbooking: if you were denied boarding due to overbooking
➤ missed connection: if you missed your connecting flight due to delay or cancellation of your first flight.
If you have faced such a kind of flight disruption, you can seek assistance from us, we at ClaimFlights make sure to claim against Condor Airlines. We take your flight delay case on a 'No Win No Fee' basis, and even take your case to court at no extra cost.
Condor flight delay compensation
You are entitled to compensation if your flight with Condor Airlines was delayed for more than three hours at the final destination.
The most important factors to claim Condor Airlines flight delay compensation are …
your flight arrived with a delay of more than 3 hours
your Condor flight was departed or landed at an EU airport
and, the disruption wasn't caused due to extraordinary circumstances
How much compensation am I entitled to claim for Condor delays?
The amount of compensation varies from 250€ to 600€. It depends upon the route distance and the length of the delay.
The table below clarifies how much you can claim for Condor Airlines' delayed flight.
Length of Delay
Travel Distance
Compensation
3+ hours
less than 1500 km
250€ (approx. $280)
Between 1500 km to 3500 km
400€ (approx. $450)
more than 1500 km (within EU)
400€ (approx. $450)
3 to 4 hours
3500+ km (EU to Non-EU flight)
300€ (approx. $340)
4+ hours
3500+ km (EU to Non-EU flight)
600€ (approx. $680)
*The amount of compensation may get reduced by 50%, i.e., 300€, for flight distance over 3500 km, but when EU borders were not crossed.
Calculate how much Condor Airlines owes you?
Condor Airlines departure delays
For 2+ hours departure delays, Condor Airlines must offer you …
free meals and refreshments
access to 2 free phone calls, email or fax
For flight delays of more than 5 hours …
you can request a refund
hotel accommodation and transport facility for an overnight delay, or when stay becomes necessary
Can I claim compensation due to bad weather?
Extraordinary circumstances are beyond the control of the airlines, such as extreme bad weather, Tsunami, Coronavirus, or some 'Act of God'. As these are beyond the control of airlines, you may not receive compensation for delayed or canceled flights.
What should I do when Condor Airlines flight delays?
☛ ask the airlines' for the reason behind it
☛ get a confirmation of it, in writing
☛ note the actual arrival time when you landed
☛ collect evidence (e.g. boarding pass, voucher, receipts, etc)
☛ assign us your case for a hassle-free claim
☛ or, claim on your own, if you're sure to get compensation yourself
Condor Flight Cancellation Compensation
While flight traveling it may happen that Condor Airlines could cancel their flight due to some reasons. But in this situation again EU Regulation 261/2004 protects you in some form of reimbursement.
If Condor Airlines's flight was canceled without prior notice of at least 14 days, you have two options to choose from …
apply for a refund, or
ask for an alternative flight
If your alternate flight delays for more than 2 hours at the final destination, you could be eligible for canceled flight compensation.
The amount to claim is between 125 euro and 600 euro for a canceled flight depending upon …
days you were informed before
length of delay, and
route distance
Whereas, for flight cancellation due to extraordinary circumstances, you could not claim compensation.
How much can I claim for Condor flight cancellations?
Condor missed connecting flight compensation
You may be eligible for missed connection compensation under the European Union Regulation EC 261, if…
the entire journey was booked under one booking reference
your Condor flight was departed from, or arrived at, EU member states
and, you reached the final destination later than three hours
You could claim up to 600€ for a missed flight. Whereas, in order to be eligible for compensation you must satisfy the above criteria.
Condor overbooked flight compensation
If you were denied boarding due to overbooking, you may be eligible for overbooked flight compensation under the European Regulation EC261 up to 600€.
Whereas to claim overbooked compensation …
you should not give up your seat voluntarily in exchange for some vouchers
you presented yourself at the airport on time for check-in
you had all the travel documents
the departure or arrival airport belonged to the EU airport
In case, you were offered an alternate flight of your choice but reached the destination later than two hours, you could ask for compensation.
How to apply for compensation for a delayed flight?
We are specialized in helping passengers get their compensation from the airline.
To proceed, check your flight using our compensation checker tool.
Provide us with some further flight information, and you are all set.
We prepare and file a claim on your behalf in front of the airline, or court (if required).
On a successful claim, we charge a success fee of 25% (VAT not applicable to US or non-EU residents).
Don't be late, claim for your rights today
Does it need to be an EU citizen to claim for Condor Airlines' delayed flight?
Any person who faced flight delays or cancellations can claim compensation under the EU 261 law. You do not need to be an EU citizen to claim.
You could claim if either departed from, or arrived at, the EU member states' airport with a delay of more than 3 hours at the final destination.
Here's the table below to summarize …
| Origin and Destination | EU-regulated Airline | Non-EU regulated Airline |
| --- | --- | --- |
| EU ✈ EU | ✅ Yes | ✅ Yes |
| EU ✈ Non-EU | ✅ Yes | ✅ Yes |
| Non-EU ✈ EU | ✅ Yes | ❌ No |
| Non-EU ✈ Non-EU | ❌ No | ❌ No |
Why should you choose "ClaimFlights"?
No win No fee. Yes, you read it right, you need to pay nothing unless we win the case
No additional legal action fee, or admin fee (even if we have to take your case to court)
Close to 100% Success in court
Success Fee 25% + VAT (no VAT, if you are a non-EU resident)
Best Payout when compared with the other flight delay claim companies
Useful information about Condor Airlines
Condor Flugdienst is a Frankfurt-based, German airline that is popularly known as Condor. "DE" is the IATA code of Condor Airlines.
Condor Airlines has other bases at Munich, Berlin Schonefeld, Dusseldorf, Hamburg, Hannover, Leipzig/Halle, and Stuttgart airport.
Condor is a subsidiary of Thomas Cook Group which also has airlines operating in the UK, Belgium, and Scandinavia.
It was formed on 21st December 1955 as Deutsche Flugdienst GmBH and began operating on 29th March 1956. It also has its alliance with Lufthansa Group in Germany.
Fleet Size and Destinations
The current fleet size of 53 aircraft which serves 10 domestic and 91 international destinations across 36 countries.
| Country | City |
| --- | --- |
| Greece | Chania, Corfu, Heraklion, Kalamata, Kavala, Kefalonia, Kos, Mykonos, Preveza/Lefkada, Rhodes, Santorini, Skiathos, Thessaloniki, Volos, Zakynthos |
| Spain | Arrecife, Fuerteventura, Ibiza, Jerez de la Frontera, Las Palmas, Palma de Mallorca, Santa Cruz de La Palma, Tenerife |
| United States | Anchorage, Baltimore, Fairbanks, Las Vegas, Minneapolis, New Orleans, Phoenix, Pittsburgh, Portland, Seattle |
| Germany | Düsseldorf, Frankfurt, Hamburg, Hanover, Leipzig/Halle, Munich, Stuttgart, Sylt |
| Spain | Barcelona, Ibiza, Palma de Mallorca |
| Canada | Calgary, Edmonton, Halifax, Toronto, Vancouver, Whitehorse |
| Italy | Cagliari, Catania, Lamezia Terme, Naples, Olbia |
| Dominican Republic | Puerto Plata, Punta Cana, Santo Domingo |
| Cuba | Havana, Holguín, Varadero |
| Croatia | Dubrovnik, Split, Zadar |
| Tanzania | Kilimanjaro, Zanzibar |
| Barbados | Christ Church |
| Trinidad and Tobago | Scarborough |
| Curaçao | Willemstad |
| Mauritius | Port Louis/td> |
| South Africa | Cape Town |
| Costa Rica | San José |
| Egypt | Hurghada |
| Namibia | Windhoek |
| Puerto Rico | San Juan |
| Kenya | Mombasa |
| Portugal | Funchal |
| Sri Lanka | Colombo |
| Turkey | Antalya |
| Cyprus | Paphos |
| Mexico | Cancún |
| Morocco | Agadir |
| Montenegro | Tivat |
| United Arab Emirates | Dubai |
| Maldives | Malé |
| Seychelles | Mahé |
Condor Airlines Check-in facility
Condor Airlines provides online check-in service for easy and hassle-free check-in starting from 24 hours prior to the scheduled departure time of the flight to and close 2 hours before take-off.
Passengers can check-in easily at home or at the office and can print a boarding pass in advance or load it onto your device as a mobile boarding pass.
Condor Airlines Reviews
Condor Airlines have been rated 4 out of 10 stars by Skytrax reviewed by more than 344 air passengers as of June 2020. SkyTrax rates airlines based upon their quality, performance, and services.
In terms of on-board services, Condor Airlines air passengers gave 3 stars out of 5 for food & beverages, seat comfort, value for money, staff service, and 2 stars out of 5 for inflight entertainment.
This information or links might be useful for you to contact Condor Airlines directly:
Website: Condor Airlines
Customer care number:00 49 6171 6988920
Social Media Links: Facebook | Twitter
Before you go, we have interesting articles that might help you to claim compensation easily. Petya Petrova
International Legal Strategist
Petya Petrova-Racheva holds a Master of Law (LLM) degree, and has broad knowledge of European Laws in different countries. She loves travelling and her dog, as well as her family.
Choose your Choice to Claim Compensation
Here we have compared 3 different ways to claim compensation:
Higher Fees (£50 to £500, + Hearing Fees)
Hours of your time are spent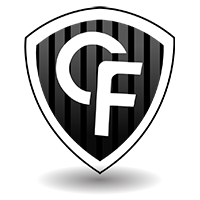 Zero Cost Risk & Additional legal databases
Only takes 2 minutes to claim
Close to 100% Success rate
Low cost risk, most airlines ignore customer claims
Case might end up in court


We help in many languages – ClaimFlights International Websites