SFO Flight Delays or Cancellations
For San Francisco Airport (SFO) flight delays or cancellations, you may have the right to compensation under EU Regulation 261/2004. You may claim up to 600€ (approx. $700) from the airline you're flying with.
How much money airlines owes for you?
San Francisco Airport Delays or Cancellations
Flight delays or cancellations happen, but that doesn't mean you should accept them.
Under EU law you are protected and can ask for reimbursement for your flight.
You are eligible for compensation for flights departed from the EU airport but arrived at San Francisco (SFO) Airport. And, you can even claim for EU-regulated airlines' flight departed from SFO airport and arrived at EU airport.
Here's the quick guide to understand in detail when you can claim delayed flight compensation.
San Francisco Airport flight delay or cancellation rights
Under EU law, if your flight has been delayed, canceled or overbooked, you could be entitled to €600 (approx. $700) in compensation.
You could be eligible for San Francisco Airport delays compensation if …
you were departed from an EU airport or landed at an EU airport with an EU registered airline
you reached the final destination later than three hours
and, the delay or cancellation wasn't due to extraordinary circumstances
What to do when your San Francisco flight is delayed or canceled?
Knowing what to do if the flight was delayed or canceled is very important. Points below could help you with reimbursement.
☛ check with your airline to determine if your flight is affected
☛ ask the airlines' for the reason behind it
☛ note the actual arrival time (i.e., when the plane door was opened)
☛ get a confirmation of it, in writing
☛ note the actual arrival time when you landed
☛ collect evidence (e.g. boarding pass, voucher, receipts, etc)
Your rights under EU law
Under EU law EC 261 Regulation, air passengers are entitled to compensation or refund from the airlines, if the airline was responsible for…
Airlines may excuse if the reason behind disruption was 'extraordinary circumstances', which is beyond their control, thus no compensation in such cases.
Examples of such circumstances include San Francisco Airport weather delays due to fog or wind, any technical problem with airplanes, or airport strikes.
Does EU 261 rule applicable to San Francisco Airport flights?
No matter from which country you belong to, or whatever citizenship you had, if you travel from any of the European destinations or travel from the non-EU airport to EU Airport with EU-registered airline, you are eligible under EC Regulation 261/2004.
To summarize:
| Origin and Destination | EU Airline | Non-EU Airline |
| --- | --- | --- |
| EU ✈ EU | ✅ Yes | ✅ Yes |
| EU ✈ Non-EU | ✅ Yes | ✅ Yes |
| Non-EU ✈ EU | ✅ Yes | ❌ No |
| Non-EU ✈ Non-EU | ❌ No | ❌ No |
San Francisco Flight Delays
For longer flight delays you could be entitled to compensation or refund under EC Regulation 261/2004.
San Francisco Airport Arrivals Delays

If your flight departed from the EU airport, and delayed on arrivals for more than 3 hours, you could be entitled to compensation.
How much compensation am I entitled to?
The amount of compensation varies between 250€ to 600€ depending upon the route distance and length of the delay.
The table below shows the compensation amount that you can claim:
| Arrival Delay | Route Distance | Claimable Amount |
| --- | --- | --- |
| Up to 2 hours 59 minutes | Any distance | None |
| 3 hours or more | less than 1,500 km | 250 Euros |
| 3 hours or more | 1,500 km to 3,500 km | 400 Euros |
| 4 hours or more | more than 3,500 km | 600 Euros |
Calculate the amount for SFO delays?
San Francisco Airport Departure Delays
If you suffer departure delays for more than 2 hours, then you could be eligible for "right to care".
Note: It's valid only for EU-regulated flights from SFO airport to EU airport, or from EU airport to SFO airport.
The airline must offer:
For delays over 2 hours
free meals and refreshments
2 free phone calls, email or fax service
For delays over 5 hours
re-routed to the earliest available flight (OR)
refund of the ticket cost, if you were unwilling to travel
hotel accommodation and transport facility for an overnight delay, or when stay becomes necessary
In addition to it, if you reached your final destination with a delay of over 3 hours, you could be entitled to compensation, too.
San Francisco Airport Cancellations
For flight cancellations without prior notice of 0 to 14 days, you may ask for flight cancellation compensation or a refund.
Note: It should be a flight to EU airport with an EU-regulated airline or flight from EU airport to SFO airport.
These are the two options available for you to choose from …..
you can either apply for a ticket refund or
you may ask for the change of flight or an alternate flight.
If your alternate flight delays for more than 2 hours, you could be eligible for compensation.
You can claim compensation between 125€ and 600€ depending upon …
the days you were informed before
the length of delay, and
route distance
Experienced San Francisco flight cancellations?
What if you missed your connecting flight?
You could be entitled to compensation for a missed flight due to delay or cancellation, under European Union Regulation EC261.
If …
the same airline operates your connecting flight(s) which you missed due to a problem on your first flight, and
delay at the final destination is more than three hours.
How to file a claim for SFO Airport delays?
To proceed, check if you can claim using our compensation checker tool.
Fill in your flight number, date of journey, and some further information.
For a hassle-free claim, assign us your case by signing the digital contract.
Our claim experts will take all your hassles, and claim on behalf of you.
Don't be late, claim for your rights today
Why choose "ClaimFlights"?
No win = No fee. Yes, you read it right, you need to pay nothing unless we win the case
No additional legal action fee, or admin fee (even if we have to take your case to court)
Close to 100% Success in court
Success Fee 25% + VAT (no VAT, if you are a non-EU resident)
Best Payout when compared with the other flight delay claim companies
Test Winner in many flight delay provider tests
About San Francisco International Airport
San Francisco International Airport (IATA: SFO) is the largest airport in the Bay Area. It serves flights throughout North America and is a major gateway to Europe and Asia.
It's the second busiest airport in California and seventh-busiest airport in the United States by passenger count 57,488,023 as of 2019.
San Francisco Airport is the largest hub for United Airlines and a secondary hub for Alaska Airlines.
San Francisco Airport Terminals
San Francisco Airport consists of 4 terminals (1, 2, 3, International) and seven concourses (labelled A to G ) with a total of 115 gates arranged in a ring formation.
Terminal 1 (Boarding Areas B and C), Terminal 2 (Boarding Area D), and Terminal 3 (Boarding Areas E and F) manage domestic flights.
International Terminal (Boarding Areas A and G) operates international flights and some domestic flights.
Terminal 1 known as the "South Terminal" handles inbound and outbound domestic flights within the US.
Terminal 2 is also known as "Central Terminal" handles inbound and outbound domestic flights within the US especially the ones operated by American Airlines and Virgin America.
Terminal 3 was formerly known as the "North Terminal" operates outbound and inbound flights only by United Airlines to several cities within the US.
SFO international terminal is the largest international terminal in North America. It shares ticketing facilities with some domestic flights. The International Terminal is for all international arrivals and departures.
San Francisco EU Flight Destinations
Airlines
Country
Destinations
Norwegian Air Shuttle
United Kingdom
London Gatwick
Spain
Barcelona
France
Paris
French Bee
France
Papeete, Paris Orly
Lufthansa
Germany
Frankfurt, Munich
British Airways
United Kingdom
London Heathrow
Air France
France
Paris Charles de Gaulle
Iberia
Spain
Madrid
KLM
Netherlands
Amsterdam
Level
Spain
Barcelona
Scandinavian Airlines
Denmark
Copenhagen
TAP Air Portugal
Portugal
Lisbon
Turkish Airlines
Turkey
Istanbul
Virgin Atlantic
United Kingdom
London Heathrow
Aer Lingus
Germany
Dublin
How to Get to San Francisco Airport?
There are plenty of ways to reach San Francisco Airport, passengers can use any of the following ground transportation facilities available near the airport.

Air Train

AirTrain is a fully automated people-mover system that offers free travel between four terminals.

BART

BART station is located in the Parking Garage of the International Terminal G and is the only direct rail link between the airport, the city of San Francisco, and the general Bay Area.

Bus

SamTrans operates regular bus services between the airport and the city, San Mateo County, the Peninsula, and Palo Alto.

Car Rental/Taxi

Taxis can depart from designated taxi zones at the roadway center islands. Passengers can avail of car rental services.

Caltrain

Caltrain is a free shuttle and from San Francisco Airport it is possible to connect to Caltrain services.
SFO Airport Parking Service
San Francisco Airport provides both short-term and long-term parking facilities. You will find short term parking in the central terminal area and two international terminal garages.
Whereas Long term parking is located on South Airport Blvd. and San Bruno Ave. Long term parking facilities are also available at BART stations.
San Francisco Airport Reviews
Skytrax rates airlines and airports based on the quality, services, and performances. San Francisco Airport has 4 stars out of 10 based on 147 reviews as of 13th March 2020. Passengers usually complain about poor customer services, terminal cleanliness, uncomfortable seats, queuing times and more.
There is a lot of information to take in, right?
If you have any further questions to determine whether you can claim or not, read the following guides. Dr. Mirko C. Ulbrich
CEO
Dr. Mirko C. Ulbrich is founder and CEO at Claim Flights GmbH. He has made many Himalaya hiking trips, but has found a passion to grow roses and go hiking in the alpes.
Choose your Choice to Claim Compensation
Here we have compared 3 different ways to claim compensation:
Higher Fees (£50 to £500, + Hearing Fees)
Hours of your time are spent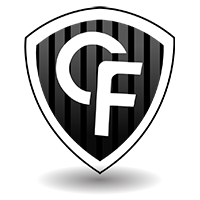 Zero Cost Risk & Additional legal databases
Close to 100% Success rate
Low cost risk, most airlines ignore customer claims
Case might end up in court


We help in many languages – ClaimFlights International Websites