Royal Air Maroc Flight Delay Compensation
If your Royal Air Maroc flight was delayed or canceled, you may have the right to compensation under European Regulation EC 261.
The amount of compensation is up to 600€ ($700).
Royal Air Maroc Delay / Cancellation Compensation
If you booked your flight ticket with Royal Air Maroc, gets delayed for more than 3 hours or was canceled without prior notice of 2 weeks then in that case Royal Air Maroc Airline has to compensate the passengers, in accordance with EC Regulation 261/2004.
To claim flight delay compensation, you should have travelled within EU or from an airport located in EU Member States. It should be airlines fault for delays or cancellations. No claims are possible if delay or cancellation is due to extraordinary circumstances.
Check through our free flight compensation calculator if you are entitled to receive compensation for your flight. This tool helps you to calculate the exact compensatory amount and demand money back from Royal Air Maroc without any legal or financial hassles.
Eligibility to Claim Delayed / Canceled / Overbooked Flight Compensation
To claim Royal Air Maroc compensation the following conditions should meet as per EC Regulation 261 of 2004
Flight should have been departed from an EU Member State.
Flight should have been delayed for more than 3 hours on arrivals.
Flight should be scheduled to depart from an EU Member State (in case of cancellations or overbooked flight)
Royal Air Maroc
Royal Air Maroc (more popularly known as RAM) also known as the Royal Moroccan Airlines is the sweeping and the largest international airlines of Morocco. Royal Air Maroc is owned by the Government of Morocco. Its headquarter is located at Casablanca-Anfa Airport and primary bases at Mohammed V International Airport. At the side, the native network of Royal Air Morocco also works for planned international flights to places such as Africa, Europe, South America, North America, and Asia, etc.
It has a wide and a broad range of flight destinations including over 90 locations out of which about 56 are the international and overseas destinations. Often, they also have organized the authored flights assimilating the Hajj services for the ease and the advantage of the customers. Thus, the international airlines approach with the positive view that helps the customers to go on a safe and a secured journey.
Fleet Size & Code-Share Agreements
Royal Air Maroc operates 56 fleets under its brand name as of September 2017 which includes
5 ATR 72-600, 6 Boeing 737-700, 30 Boeing 737-800, 1 Boeing 747-400, 4 Boeing 767-300ER, 5 Boeing 787-8, 4 Embraer E-190 and 1 Boeing 737-300F.
Royal Air Maroc shares Code-Share Agreement with Aeroflot, Brussels Airlines, Qatar Airways, Saudia, TAAG Angola Airlines, Kenya Airways, Turkish Airlines, Etihad Airways, Iberia, and JetBlue.
Code-Share Agreement allows two or more airlines to share the same flight under its own name. Thus Royal Air Maroc can advertise and sell flight seats of its code-share partners under their name & flight numbers.
European Flight Destinations
Sr.No.
Country
City /Cities
1
France
Bordeaux, Lyon, Marseille, Montpellier, Nantes, Nice, Paris, Strasbourg, Toulouse
2
Spain
Barcelona, Las Palmas, Madrid, Malaga, Tenerife, Valencia
3
Germany
Berlin, Düsseldorf, Frankfurt, Munich
4
Italy
Bologna, Milan, Rome, Turin, Venice
5
United Kingdom
London, Manchester
6
Switzerland
Geneva, Zurich
7
Portugal
Lisbon, Porto
8
Denmark
Copenhagen
9
Netherlands
Amsterdam
10
Sweden
Stockholm
11
Belgium
Brussels
12
Turkey
Istanbul
13
Russia
Moscow
Royal Air Maroc Reviews
Royal Air Maroc Airline have been rated 4 out of 10 stars reviewed by more than 200 air passengers as of September 2017 by SkyTrax; SkyTrax rates airlines based upon their performance and customer reviews. In terms of On-board Services, Royal Air Maroc air passengers gave 2 stars out of 5 for Inflight Entertainment and Value For Money and 3 stars for Food & Beverages, Seat Comfort and Staff Service.
Royal Air Maroc Flight Delay / Cancellation / Denied Boarding Problems
It is possible for the flights to get delayed/canceled for various reasons such as unexpected weather changes, etc. In such cases, European Union introduced EC Regulation 261/2004 which entitles air passengers to claim compensation for flight delays of more than 3 hours; flight cancellations without prior notice; also allows to claim compensation in case of denied boarding due to an oversold flight and compensation for delayed flights when you were offered re-routed flight or an alternate flight in case of flight cancellations; missed flight connection due to current flight delays or airport delays or due to any technical or mechanical issues which could be controlled by the airline.
EC Regulation 261/2004 – Royal Air Maroc Passenger Rights Regulation
EC Regulation 261/2004 (dated 17 February 2005) applies to air passengers departing from any EU airport, or from a non-EU airport with an EU airline to an EU destination. Passengers must note that flight delay compensation is subject to certain conditions and exceptions. There will be no compensation for a delay / cancellation caused by an extraordinary circumstance, under which such delay / cancellation becomes uncontrollable. An example of such situations includes bad weather or security concerns such as fear of a terror attack. In such situations, passengers will not be given any compensation.
Nevertheless, if there is a delay of more than 4 hours for a flight of 3500 km or more; delay of 3 hours or more in intra-community flight of 1500 km or more; and delay of 3 hours in case of flight under 1500 km, the passenger is entitled to claim compensation under EU norms as set by the Regulation. This entitlement is when the delay is not caused by extraordinary circumstances.
If you are the air passenger travelled with Royal Air Maroc and your flight was delayed or if your flight gets cancelled (without any prior notice) or for reasons which could have been easily solved then according to Regulation (EC) No. 261/2004, flight passengers can claim up to 600€ as flight delay compensation. This takes into account distance that you travelled both within Europe and outside Europe and the time for flight delay which should be more than 3 hours.
Within EU:
If you travel up to 1,500 km or less, then you can claim up to 250€
And over 1,500 km, you can claim up to 400€
Between EU Airport And Non-EU Airport:
If you travel up to 1,500 km or less, then you can claim up to 250€
If the distance is between 1,500 – 3,500 km, then you can claim up to 400€
And if the distance is more than 3500 km and flight delays for more than 4 hours, then you can claim up to 600€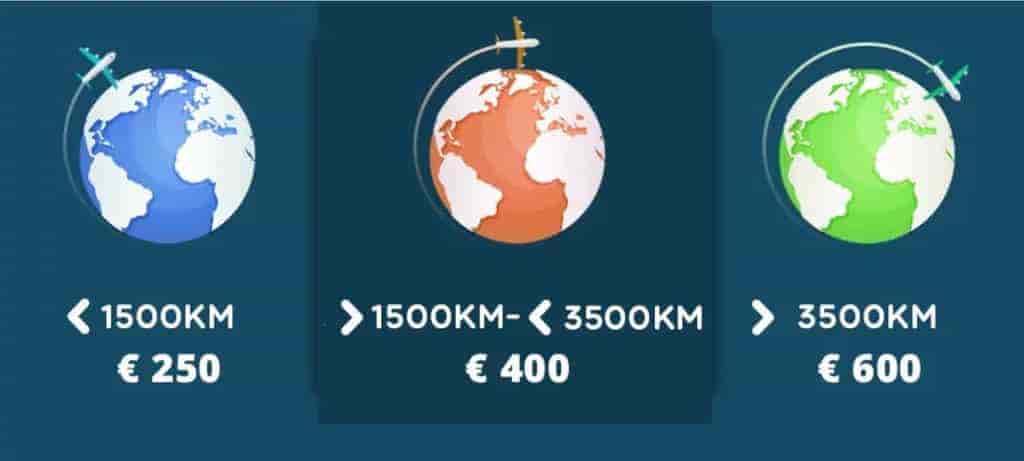 Note: If you are travelling to a Non-European country from a Non-European country by a European Flight, EU 261 Rule won't apply to you. It is only applied in the case of EU based flights travelling within Europe or to or from an EU Member State.
Am i eligible to claim compensation?
EC Regulation 261/2004 is a European Union Regulation, it applies to EU and Non-EU airspace. You do not have to be an EU citizen to claim flight compensation.
This means that you can claim on flights departing from any airport located in the EU (with any airline) or arriving in the EU (with an EU airline).
Thus you are eligible to claim compensation for flights departed or which were scheduled to depart from an EU airport.
| Origin and Destination | EU Airline | Non-EU Airline |
| --- | --- | --- |
| From Inside EU to Outside EU | Yes | Yes |
| From Inside EU to Inside EU | Yes | Yes |
| From Outside EU to Inside EU | Yes | No |
| From Outside EU to Outside EU | No | No |
How we can help you to claim your money back?
Claim Flights anticipate better and more comfortable ways and means through which you can get information about EU flight delay compensation rights with more ease and without any hurdles. Our comprehensive database quickly and immediately works to note down or track your postponed or delayed flight as you put the flight information details into our compensation checker tool. Therefore, we quickly begin the procedure and the amount for compensation would enter to the account of the owner without going around difficulties to receive the money.
Best solutions for your cases
We publicly and clearly state the cases that we have gone through with, and how we managed to complete them with success. You can check the cases and get information about the real cases and facts and see how we provided the users with justice, regardless of what circumstances or consequences they have gone through. Therefore, get to "Claim Flights" to ultimately and once for all get rid of all the issues you have. We guarantee you our solutions work best of all other organizations, you just need to give it a go. Cases can be checked for free and our support is there throughout to help you with the case. No investment is needed for this process or in the procedure
How to Claim Flight Delay Compensation?
Claim Flights claiming process is very easy to use and to provide us the desired information doesn't take more than 2 minutes of your precious time.
We have access to a lot of information about different airlines flights, thus you receive the compensation within right time. Petya Petrova
International Legal Strategist
Petya Petrova-Racheva holds a Master of Law (LLM) degree, and has broad knowledge of European Laws in different countries. She loves travelling and her dog, as well as her family.
Choose your Choice to Claim Compensation
Here we have compared 3 different ways to claim compensation:
Higher Fees (£50 to £500, + Hearing Fees)
Hours of your time are spent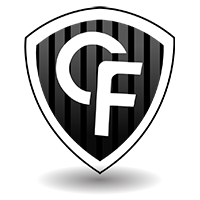 Zero Cost Risk & Additional legal databases
Only takes 2 minutes to claim
Close to 100% Success rate
Low cost risk, most airlines ignore customer claims
Case might end up in court


We help in many languages – ClaimFlights International Websites