Pegasus Airlines Flight Delays or Cancellations
Airlines do everything they can to get you to your desired destination in time. But it doesn't always work that way. Sometimes it may happen that flights were delayed or cancelled due to uncertain reasons.
Thanks to the EC Regulation, it protects you with compensation and gives you a little relief from such circumstances. Here we are to help you understand when you are entitled to compensation from the airline for flight delays and cancellations.
Find out if you are eligible for compensation
Pegasus Passengers' Rights to Compensation
Airlines operate hundreds of flights every month but not every flight works according to their schedule. Some flights may get canceled or delayed.
If you booked your flight with Pegasus Airlines and were affected with delays, cancellations, or denied boarding, you could be eligible for compensation under EU law EC 261.
Here is all you need to know when your Pegasus flight was delayed or cancelled. Under EU law, you may have the right to compensation for …

Pegasus Airlines delayed flight compensation
For Pegasus delayed flights of more than three hours, you could be entitled to compensation up to 600€ under EU law EC 261.
Whereas, essential factors to claim Pegasus flight delay compensation are …
you reached the final destination later than three hours
the departure or arrival airport was into EU member states
and, the disruption was not due to extraordinary circumstances
Here's the table below to summarize, if you can claim under EU law, based on your original and final destination:
Origin and Destination
EU-regulated Airline
Non-EU regulated Airline
EU ✈ EU
✅ Yes
✅ Yes
EU ✈ Non-EU
✅ Yes
✅ Yes
Non-EU ✈ EU
✅ Yes
❌ No
Non-EU ✈ Non-EU
❌ No
❌ No
How much can you claim for Pegasus flight delays?
The amount of compensation varies from 250€ to 600€. It depends upon the route distance and the length of the delay.
The table below clarifies how much you can claim for Pegasus Airlines' delayed flight.
| Claim amount | Route distance | Length of delay |
| --- | --- | --- |
| 250€ | less than 1500 km | 3+ hours |
| 400€ | between 1500 km to 3500 km | 3+ hours |
| 600€ * | more than 3500 km | 4+ hours (EU borders were crossed) |
* the amount may get reduced by 50%, i.e., 300€, for distance over 3500 km and when EU borders were not crossed.
Pegasus Airlines departure delays
If Pegasus Airlines' flight was delayed for more than two hours at the departure airport, air passengers are entitled to 'right to care' assistance.
For 2+ hours departure delays, you have the right to ask for …
free meals and refreshments
2 free phone calls, email or fax for communication
If your Pegasus Airlines flight was delayed for more than five hours, you can ask for…
refund if you are unwilling to fly (refund should be credited within 7 working days)
hotel accommodation and transportation facility for an overnight delay, or when stay becomes necessary
In addition to it, you are also eligible for compensation, if you reached the final destination later than three hours than the scheduled arrival time.
Was your Pegasus Airlines Flight Delayed?
What should you do when your Pegasus flight delays?
☛ Ask the airline for the reason behind flight disruption
☛ Get confirmation in writing from the airlines' customer service
☛ Note the actual arrival time, when your flight was landed
☛ Keep your air travel documents with you (e.g. flight ticket, boarding pass, etc.)
☛ Assign us your case for a hassle-free claim, or contact the airline directly to claim on your own
What to do if Pegasus offers travel vouchers instead of compensation?
The airline may offer you a voucher or coupon for your delayed flight but remember that these perks can waive off your rights. And, the voucher can be valid for some months or days. So be careful, never accept the voucher, as it has some validity period and you may waste your money.
Pegasus Airlines Flight Cancellation Compensation
Pegasus Airlines might have to provide you compensation for flight cancellation if you were not informed before 14 days of scheduled departure.
The amount to claim for a canceled flight is between 125€ and 600€ depending upon …
days you were informed before
the length of delay, and
route distance
If your flight was canceled, you have two options to choose from …
apply for a refund, or
ask for an alternative flight
If your alternate flight delays for more than 2 hours, you could be eligible for compensation under EU law.
Whereas, for flight cancellation due to extraordinary circumstances, you could not claim compensation.
How much can I claim for flight cancellations?
Can I claim compensation from Pegasus Airlines due to bad weather?
Extraordinary circumstances are beyond the control of the airlines, such as extreme bad weather, Tsunami, Coronavirus, or some 'Act of God'. As the airlines are not responsible for flight disruptions caused due to such circumstances, thus you could not claim for delayed or canceled flights.
Can I cancel my Pegasus Airlines flight ticket and get a refund?
Yes, you can cancel your ticket within 24 hours of buying and get a complete refund of your ticket. But there are three criteria in order to get the refund
If there are less than 24 hours left for your flight to depart then a refund claim must be filed within 30 minutes of the original purchase.
If there are 24 to 72 hours left for your flight to depart then a refund claim must be filed within 60 minutes of the original purchase.
If there are more than 72 hours left for your flight to depart then a refund claim must be filed within 24 hours of the original purchase.
Pegasus Airlines overbooked flight compensation
If you were denied boarding due to overbooking, you could be eligible for compensation under EU law.
Whereas to claim compensation …
it is necessary for you to not give up your seat voluntarily in exchange for some vouchers,
you presented yourself on time at the airport
the departure or arrival airport belongs to the EU member states
In case, you were offered an alternate flight of your choice but reached the destination later than two hours, you could ask for compensation.
Pegasus Airlines missed connection compensation
You may be entitled to missed connecting flight compensation up to 600€ from Pegasus Airlines under European Union Regulation EC 261, if …
the entire journey was booked under one booking reference
and, the delay at the final destination was more than three hours
Can I claim compensation from Pegasus, if I had different citizenship than the EU?
It doesn't matter if you have citizenship of any country. Under the EU Law (EC 261 of 2004), you could be entitled to reimbursement when you departed from an EU airport, but reached later than 3 hours to the final destination.
How to claim compensation from Pegasus Airlines?
First, check if you are eligible to claim using our compensation checker tool.
Provide us your flight details such as flight number, date, etc.
We prepare and file a claim on behalf of you, also proceed with legal action if required
Once we receive compensation, we charge a success fee of 25% + VAT (no VAT for non-EU residents).
Don't be late, claim for your rights today !
Benefits to claim with us – "ClaimFlights"
No win No fee. Yes, you read it right, you need to pay nothing unless we win the case
No additional legal action fee, or admin fee (even if we have to take your case to court)
Close to 100% Success in court
Success Fee 25% + VAT (no VAT, if you are a non-EU resident)
Best Payout when compared with the other flight delay claim companies
Test Winner in many flight delay provider tests
Assign us your claim and let us fight for your rights
Useful information about Pegasus Airlines
Source: Julian Herzog CC BY
Pegasus Airlines is a low-cost airline carrier. It was established in 1989. Its headquarters is located at Istanbul, Turkey.
Pegasus properly started flying in 1989 with the help of two Boeing that is Net and silkar partnered with Aer Lingus.
Now Pegasus is a pure Turkish government airline. In 2005, ESAS owned Pegasus Airlines and now it is in the control of ESAS.
Fleet Size and Destinations
Currently the fleet size of the Pegasus Airlines is 85 and it mostly serves the flights within Turkey but it also flies to many other destinations.
The following are some of the major destinations of Pegasus Airlines:
| Country | City |
| --- | --- |
| Turkey | Adana, Alanya, Amasya, Ankara, Antalya, Edremit, Batman, Bodrum, Dalaman, Denizli, Diyarbakir, Elazığ, Erzincan, Erzurum, Gaziantep, Hatay, İstanbul, Izmir, Kahramanmaraş, Kars, Kastamonu, Kayseri, Konya, Malatya, Mardin, Muş, Nevşehir, Samsun, Şanlıurfa, Sivas, Trabzon, Van |
| Germany | Freiburg, Berlin, Cologne, Düsseldorf, Erfurt, Frankfurt, Hamburg, Hanover, Leipzig, Munich, Münster, Nuremberg, Saarbrücken, Stuttgart |
| Russia | Chelyabinsk, Grozny, Krasnodar, Mineralnye Vody, Moscow |
| France | Mulhouse, Lyon, Lyon, Marseille, Nice, Paris |
| Ukraine | Kharkiv, Kiev, Lviv, Zaporizhia |
| Italy | Bologna, Milan, Bergamo, Rome |
| Egypt | Hurghada, Sharm El Sheikh |
| Switzerland | Basel, Geneva, Zürich |
| Netherlands | Rotterdam, Amsterdam |
| United Kingdom | London, Manchester |
| Belgium | Brussels, Brussels |
| Spain | Barcelona, Madrid |
| Israel | Eilat, Tel Aviv |
| Georgia | Batumi, Tbilisi |
| Northern Cyprus | North Nicosia |
| Kuwait | Kuwait City |
| Denmark | Copenhagen |
| Sweden | Stockholm |
| Romania | Bucharest |
| Serbia | Belgrade |
| Kosovo | Pristina |
| Hungary | Budapest |
| Bosnia and Herzegovina | Sarajevo |
| Pakistan | Karachi |
| Kyrgyzstan | Bishkek |
| Bahrain | Bahrain |
| Saudi Arabia | Riyadh |
| Oman | Muscat |
| Macedonia | Skopje |
| Lebanon | Beirut |
| Kazakhstan | Almaty |
| Iran | Tehran |
| Greece | Athens |
| Czech Republic | Prague |
| Austria | Vienna |
| Albania | Tirana |
| UAE | Dubai |
| Jordan | Amman |
| Iraq | Erbil |
| Qatar | Doha |
| Norway | Oslo |
| Azerbaijan | Baku |
Pegasus Airlines Baggage Policy
Carry Baggage
Hand Baggage
Max. Size
Max. Weight
1 Piece
55x40x20cm
8 kg
Checked Baggage
Ticket Type
Domestic Turkey / Cyprus
International Flight
Basic
There is no sales package.
8 kg
Essentials
15 kg
20 kg
Advantage
20 kg
20 kg
Business Flex
15 kg
20 kg
If your baggage is lost or damaged you may contact their lost property office, or call their call center number 0850 250 0 224 for assistance.
Pegasus Airlines Reviews
Pegasus Airlines have been rated 4 out of 10 stars by Skytrax reviewed by more than 321 air passengers as of April 2020. SkyTrax rates airlines based upon their quality, performance, and services.
In terms of on-board services, Pegasus air passengers gave 1 star out of 5 for inflight entertainment, 2 stars out of 5 for food & beverages, seat comfort, 3 stars out of 5 for their staff service and value for money.
The information or links below might be useful for you to contact Pegasus Airlines directly:
Before you leave, we have some interesting topics that might be interesting for you to read.
Choose your Choice to Claim Compensation
Here we have compared 3 different ways to claim compensation:
Higher Fees (£50 to £500, + Hearing Fees)
Hours of your time are spent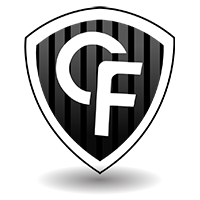 Zero Cost Risk & Additional legal databases
Only takes 2 minutes to claim
Close to 100% Success rate
Low cost risk, most airlines ignore customer claims
Case might end up in court


We help in many languages – ClaimFlights International Websites