Alitalia flight delays or cancellations
If you experience flight delays or flight cancellations, or you were denied to board your flight due to overbooking, you may be eligible for compensation under EU law EC 261.
We here at ClaimFlights, help you to get the compensation from Alitalia Airlines, also take legal action if required for your flight delay case at no extra cost.
You can check if you're eligible for compensation, or input your flight details in our free flight delay compensation calculator. To fill the claim form, it doesn't take more than 2 minutes.
Find out if you are eligible for compensation
Alitalia Airlines Passengers' Right to Compensation
If you have booked a flight with Alitalia Airlines, and your flight was delayed, canceled, or overbooked, you could be eligible for compensation under EC Regulation 261/2004.
That's what EU law states. EC 261 rule protects air passengers and helps to receive compensation for the inconvenience caused due to the airlines' fault.
Here is all you need to know when your Alitalia flight was delayed or cancelled. Under EU Regulation 261/2004, you may have the right to compensation for …

Alitalia Airlines flight delay compensation
If your flight with Alitalia Airlines was delayed for more than three hours on arrivals, you could be eligible for compensation under EC Regulation 261/2004.
The most important factors to claim Alitalia Airlines flight delay compensation are …
your flight arrived with a delay of more than 3 hours
your Alitalia flight was departed or landed at the EU airport
and, the disruption wasn't caused due to extraordinary circumstances
How much can you claim for Alitalia flight delays?
The amount of compensation varies from 250€ to 600€. It depends upon the route distance and the length of the delay.
The table below clarifies how much you can claim for Alitalia Airlines' delayed flight.
| Claim amount | Route distance | Length of delay |
| --- | --- | --- |
| 250€ | less than 1500 km | 3+ hours |
| 400€ | between 1500 km to 3500 km | 3+ hours |
| 600€ * | more than 3500 km | 4+ hours (EU borders were crossed) |
* the amount may get reduced by 50%, i.e., 300€, for distance over 3500 km and when EU borders were not crossed.
Alitalia Airlines departure delays
For 2+ hours departure delays, Alitalia Airlines must offer you …
free meals and refreshments
2 free phone calls, email or fax for communication
For flight delays of more than 5 hours …
you should be re-routed to the earliest available flight. Alternatively, you can ask for a refund of the ticket cost (which should be credited within 7 working days), if you were not willing to travel
hotel accommodation and transport facility between airport and hotel for an overnight delay, or when stay becomes necessary
In addition to it, you are entitled to compensation too, if you reached your final destination with a delay of more than 3 hours.
Was your Alitalia Airlines flight delayed?
Can I claim compensation if my flight was delayed due to bad weather?
Extraordinary circumstances are beyond the control of the airlines, such as extreme weather, Tsunami, Coronavirus, or some 'Act of God'. As these are beyond the control of airlines, you may not receive compensation.
What should I do before applying for compensation?

☛ Ask the airlines for the reason behind delay or cancellation
☛ Get confirmation in writing from the airlines' customer service
☛ Note the actual arrival time (i.e., when the plane door was opened)
☛ Collect additional evidence (e.g. flight itinerary, boarding pass, receipts, etc.)
☛ Assign us your case for a hassle-free claim (we work on a "No Win = No Fee" basis)
Or, contact the airline company to claim on your own
Does it need to be an EU citizen to claim for Alitalia Airlines' delayed flight?
Any person who faced flight delays can claim compensation under EU 261 law. You do not need to be an EU citizen to claim. You could claim if either departed from, or arrived at, the EU member states' airport with a delay of more than 3 hours.
Here's the table below to summarize …

| Origin and Destination | EU-regulated Airline | Non-EU regulated Airline |
| --- | --- | --- |
| EU ✈ EU | ✅ Yes | ✅ Yes |
| EU ✈ Non-EU | ✅ Yes | ✅ Yes |
| Non-EU ✈ EU | ✅ Yes | ❌ No |
| Non-EU ✈ Non-EU | ❌ No | ❌ No |
Alitalia Flight Cancellation Compensation
First of all you should know that the airlines could not guarantee their flight schedule. While traveling it may happen that Alitalia Airlines could cancel their flight.
But in such a situation you must know you can claim compensation or refund under EU Regulation EC 261 of 2004. It all depends upon when you are notified about it.
If your flight was canceled without prior notice of at least 14 days, you may ask for flight cancellation compensation or ask for a refund.
If Alitalia Airlines flight was canceled, you have two options to choose from …
apply for a refund, or
ask for an alternative flight
If your alternate flight delays for more than 2 hours at the final destination, you could be eligible for canceled flight compensation.
The amount to claim is between 125 euro and 600 euro for a canceled flight depending upon …
days you were informed before
the length of delay, and
route distance
Whereas, for flight cancellation due to extraordinary circumstances you could not claim compensation.
How much can I claim for Alitalia flight cancellations?
Alitalia denied boarding compensation
If you were denied boarding due to overbooking, you may be eligible for overbooked flight compensation up to 600€ under the European Regulation EC261.
Whereas to claim compensation …
you should not give up your seat voluntarily in exchange for some vouchers
you presented yourself at the airport on time for check-in
the departure or arrival airport belonged to the EU airport
In case, you were offered an alternate flight of your choice but reached the destination later than two hours, you could ask for compensation.
Alitalia missed flight compensation
You may be eligible for missed connection compensation under the European Union Regulation EC 261, if…
the entire journey was booked under one booking reference
your Alitalia flight was departed from the EU member state, or arrived at the EU member state
and, you reached the final destination later than three hours
How to claim compensation for delayed or cancelled flight?
First, check if you are eligible to claim using our compensation checker tool.
Provide us your flight details such as flight number, flight date, and other required information
We prepare and file a claim on behalf of you, also proceed with legal action if required
Once we receive compensation, we charge a success fee of 25%
Don't be late, claim for your rights today !
Why choose Claim Flights?
No win No fee. Yes, you read it right, you need to pay nothing unless we win the case
No additional legal action fee, or admin fee (even if we have to take your case to court)
Close to 100% Success in court
Success Fee 25% + VAT (no VAT, if you are a non-EU resident)
Best Payout when compared with the other flight delay claim companies
No Personal Data required unless you decide to claim through us.
Test Winner in many flight delay provider tests
Assign us your claim and let us fight for your rights
Useful information about Alitalia Airlines
Alitalia Airlines' headquarters and main hub is located at
Fiumicino Airport
, Rome, Italy. It is the national airline and flag carrier of Italy.
Milan – Linate Airport is the secondary hub of Alitalia Airlines. Its IATA code is "AZ".
It was established in 2008, after the merger of two bankrupted airlines of Italy namely, Alitalia – Linee Aeree Italiane and Air One.
Alitalia is also a founding member of Skyteam Airline Alliance.
Fleet Size and Destinations
Alitalia Airlines has a total of 93 fleets as of March 2020 which serves 97 destinations across the world.
| Country | City |
| --- | --- |
| Italy | Alghero, Bari, Bergamo, Bologna, Brindisi, Cagliari, Catania, Comiso, Florence, Genoa, Lamezia Terme, Lampedusa, Milan, Naples, Olbia, Palermo, Pantelleria, Perugia, Pescara, Pisa, Reggio Calabria, Rome, Trapani, Trieste, Turin, Venice, Verona |
| United States | Boston, Chicago, Los Angeles, Miami, New York City, San Francisco, Washington, D.C. |
| Spain | Barcelona, Ibiza, Madrid, Málaga, Menorca, Palma de Mallorca, Tenerife, Valencia |
| Greece | Athens, Corfu, Heraklion, Kefalonia, Mykonos, Rhodes, Thessaloniki |
| Germany | Berlin, Cologne, Düsseldorf, Frankfurt, Hamburg, Munich, Stuttgart |
| France | Ajaccio, Marseille, Nice, Paris, Toulouse |
| Brazil | Rio de Janeiro, São Paulo |
| Russia | Moscow, Saint Petersburg |
| Egypt | Cairo, Sharm El Sheikh |
| United Kingdom | Edinburgh, London |
| Croatia | Dubrovnik, Split |
| Luxembourg | Luxembourg City |
| Switzerland | Geneva, Zürich |
| Argentina | Buenos Aires |
| South Africa | Johannesburg |
| Mexico | Mexico City |
| Denmark | Copenhagen |
| Mauritius | Port Louis |
| Morocco | Casablanca |
| Montenegro | Podgorica |
| Netherlands | Amsterdam |
| Sweden | Stockholm |
| Belgium | Brussels |
| Hungary | Budapest |
| Israel | Tel Aviv |
| Serbia | Belgrade |
| Algeria | Algiers |
| Canada | Toronto |
| Cyprus | Larnaca |
| Albania | Tirana |
| Cuba | Havana |
| Czech Republic | Prague |
| Lebanon | Beirut |
| Poland | Warsaw |
| Bulgaria | Sofia |
| India | Delhi |
| Japan | Tokyo |
| Jordan | Amman |
| Malta | Malta |
| Tunisia | Tunis |
| Maldives | Malé |
| Ukraine | Kiev |
Alitalia Airlines Baggage Policy
Carry-on Baggage
Ticket Type
Hand Baggage
Max. Size
Max. Weight
General
1 Bag + 1 Accessory
55x35x25 cm
8 kg
Checked Baggage
Ticket Type
Checked Baggage
Max. Size
Max. Weight
Light
No Baggage
–
–
Economy
1 Bag
158 cm
23 kg
Premium Economy
2 Bag
158 cm
23 kg
Business
2 Bag
158 cm
32 kg
Comfort (Rome – Milan)
2 Bag
158 cm
23 kg
Check here for more details on their baggage allowance.
If your baggage was lost or damaged, please report it immediately to the 'Lost and Found Office' and fill out the 'Property Irregularity Report'.
If your baggage is not found within 45 days then you may submit for a claim. Depending upon the damage and on your country of residence, Alitalia may compensate you back, continue reading here.
Alitalia Airlines Reviews

Alitalia Airlines have been rated 5 out of 10 stars by Skytrax reviewed by more than 677 air passengers as of April 2020. SkyTrax rates airlines based upon their quality, performance, and services.
In terms of on-board services, Alitalia Airlines air passengers gave 3 stars out of 5 for food & beverages, seat comfort, value for money, staff service, and 2 stars out of 5 for inflight entertainment.
This information or links might be useful for you to contact Alitalia Airlines directly:
Before you leave, we have some interesting topics that might be interesting for you to read.
Choose your Choice to Claim Compensation
Here we have compared 3 different ways to claim compensation:
Higher Fees (£50 to £500, + Hearing Fees)
Hours of your time are spent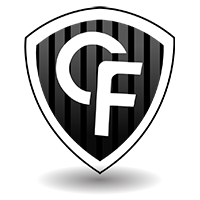 Zero Cost Risk & Additional legal databases
Only takes 2 minutes to claim
Close to 100% Success rate
Low cost risk, most airlines ignore customer claims
Case might end up in court


We help in many languages – ClaimFlights International Websites