Boston Logan Airport Delays or Cancellations
For Boston Logan Airport flight delays or cancelations, you may have the right to compensation under EU Regulation 261/2004.You may claim up to 600€ ($700) from the airlines.
Enter your flight details and check how much you are entitled to.
Here is an ultimate guide to claim compensation for Boston Logan Airport flight delays, cancellations, and denied boarding incidents under EU
flight delay compensation
Regulation EC 261/2004.
Boston Flight Delays or Cancellations
Have you ever been affected by Boston Logan Airport delays or cancellations? As an air passenger, you are covered under EU law 261, if your Boston Logan flight delays or has been canceled. In such cases, you could be entitled to compensation or refund.
You may be eligible for Flight delay compensation if ……
departed from any EU airport (with any airline)
departed from Logan Airport and arrived at an EU airport with an EU-registered airline
reached the final destination later than three hours
and, the delay or cancellation wasn't due to extraordinary circumstances
How much can I claim for Boston Logan Airport flight delays?
The amount of compensation varies between 250€ to 600€ depending upon the route distance and length of the delay.
The table below shows the amount of compensation that you can claim under the EU Regulation 261/2004:
Short distance
(up to 1500 km)
Medium distance
(1501 to 3500 km)
Long-distance
(more than 3500 km)
e.g., Frankfurt to Madrid
e.g., Frankfurt to Istanbul
e.g., Frankfurt to New York
€250
€400
€600

*
* the amount may get reduced by 50%, i.e., you may get up to 300€ for a distance of over 3500 km if EU borders were not crossed.
Your Flight Has Been Delayed or Canceled. What Should You Do?
Ask a reason for the delay
Ask the airline for the reason behind the delay. Get confirmation in writing from the airlines' customer service.
Note Arrival Time
Note the flights' arrival time, i.e., when the aircraft door was opened and passengers were allowed to step out.
Collect Evidence
Collect evidence such as pictures of arrival board, boarding pass, receipts, etc., to prove the delay.
Check your Eligibility
Enter your flight details into our compensation checker to check if you are eligible for compensation.
Exchange Contacts
Exchange contact information of co-passengers (which can act as evidence while asking for compensation).
Claim Money Back
Assign us your case for a hassle-free claim (we work on a "No Win – No Fee" basis) and Sit Back & Relax.
Passenger rights under EU 261 rule
Under EU law, in these cases, you could receive compensation, if the airline was responsible for …
☛

flight delays: if you reached the final destination with more than 3 hours delay.

☛

flight cancellations: if you were informed about flight cancellation without any prior notice of at least 0 to 14 days of departure.

☛

overbooking: if you were denied boarding due to overselling of flight tickets.

☛

missed connection: if you missed your connecting flight due to delay or cancellation of your first flight, and reached later than 3 hours at the final destination.
Whereas, if the disruptions were caused by something beyond their control, the airline is not obliged to pay compensation.
Examples of such circumstances include:
logan airport air traffic control suspends or restricts
bad weather conditions such as snowfall, storm
or any technical problem with airplanes.
Logan Airport Flight Delays
Under EC Regulation 261, for longer flight delays you could be entitled to compensation or refund based upon the length of the delay and travel distance.
Logan Airport Arrivals Delay
If your flight departed from an EU airport and delays on arrivals at Logan Airport for more than 3 hours, you could be entitled to compensation up to 600€.
You can also claim for EU-regulated airlines' flight departed from Logan Airport, but reached the destination in EU later than 3 hours.
The amount of compensation varies between 250€ to 600€ depending upon the route distance and length of the delay.
Flight departure delays
If there's delay at departure, you are eligible for "Right to Care". The airlines must offer:
For 2+ Hours of Flight Delays
Foods/Snacks
Free meals and refreshments.
Communication
2 free phone calls, email or fax service.
For 5+ Hours of Flight Delays
Foods/Snacks
Free meals and refreshments.
Communication
2 free phone calls, email or fax service.
Flight
Re-routed to the earliest available flight
Refund
Refund of the ticket cost, if you were unwilling to travel
Accommodation
Hotel accommodation & transport facility for an overnight delay.
Plus, compensation of up to 600 Euros, if you reached your final destination later than three hours.
Boston Flight Cancellations
You booked an EU-registered airlines' flight and it gets canceled at Boston Logan Airport without prior notice of 0 to 14 days, you may ask for flight cancellation compensation or a refund.
These are the two options available for you to choose from …..
you can either apply for a ticket refund or
you may ask for the change of flight or an alternate flight.
If your alternate flight delays for more than 2 hours, you could be eligible for compensation.
You can claim compensation between 125€ and 600€ depending upon …
the days you were informed before
the length of delay, and
route distance
What if you missed your connecting flight?
You could be entitled to compensation for a missed flight due to delay or cancellation, under European Union Regulation EC261.
If …
→

the same airline operates your connecting flight(s) which you missed due to a problem on your first flight, and

→

delay at the final destination is more than three hours.
Does the EU 261 rule apply to Boston Logan Airport flights?
No matter from which country you belong to, or whatever citizenship you had, if you travel from any of the European destinations or travel from the non-EU airport to EU Airport with EU-registered airline, you are eligible under EC Regulation 261/2004.
| Origin and Destination | EU Airline | Non-EU Airline |
| --- | --- | --- |
| EU ✈ EU | ✅ | ✅ |
| EU ✈ Non-EU | ✅ | ✅ |
| Non-EU ✈ EU | ✅ | ❌ |
| Non-EU ✈ Non-EU | ❌ | ❌ |
How to claim compensation for delayed or canceled flights?
We are specialized in helping air passengers to get their compensation quickly from the air carrier. With a track record of assisting over 23K+ passengers and achieving exceptional results, ClaimFlights is a trusted flight claim company.
More Info
Check if you can claim using our compensation checker tool.
More Info
Fill in your flight number, date of journey, and some further information.
More Info
For a hassle-free claim, assign us your case by signing the digital contract.
More Info
Our claim experts will take all your hassles, and claim on behalf of you.
More Info
Don't be late, claim for your rights today.
Assign us your claim and let us fight for your rights
Fast, easy, and risk-free compensation claims through "ClaimFlights"
Useful Information About Boston Logan International Airport:
Boston Airport is officially known as General Edward Lawrence Logan International Airport, also commonly known as Logan Airport.
It's located between East Boston and Winthrop, Massachusetts, United States. Boston Logan Airport IATA code is "BOS" and ICAO code is "KBOS".
In terms of passenger volume and cargo handling, it is the largest airport in Massachusetts & New England. It is also the 16th-busiest airport in the U.S., with passenger traffic of more than 42 million as of 2019.
Boston International Airport is a hub for Delta Air Lines and Cape Air as well as a focus city for JetBlue Airlines.
Logan Airport Terminals
The airport has 4 passenger terminals and 6 runways: Terminal A, B, C, and E which are located at the North, South, and East points of the airport.
All four-terminals are connected to moving walkways. There is also a pre-security shuttle bus that is connected to every terminal and MBTA station.
Terminal A is divided into the main terminal and satellite terminal that is connected by an underground walkway. It's used by Delta Air Lines and WestJet airlines. It also has 2 Delta Sky Clubs.
Terminal B operates Air Canada, Alaska Airlines, American Airlines, Southwest Airlines, Spirit Airlines, and United Airlines flights.
Terminal B is divided into north and south buildings. The south building gates are divided into 3 groups and the gates of the north building are divided into two groups.
Many new things were built after 2014, which includes post-security walkways that connect north and south buildings, 24 new ticket counter spots, baggage carousel, and 8 departure lounges.
Terminal C has a post-security connection between Terminal C and E. This terminal operates Aer Lingus, JetBlue, Cape Air, and Sun Country, and TAP Air Portugal only having departures taking place.
Terminal E is the international terminal with a total of 12 gates. It shares all ticket counters and gates among the international carriers.
Ground-level of Terminal E used for arrivals and customs, the second level is used for Passport control via U.S. Customs and Border Protection and the third level is used for departures.
It has several airlines' lounges such as Air France Lounge, British Airways' First Lounge & Terraces Lounge, Lufthansa's First and Business Lounges and Virgin Atlantic's Clubhouse Lounge.
Boston Logan Airport Flight Destinations
It operates non-stop flight service to the U.S., Canada, Mexico, Latin America, the Caribbean, the North Atlantic region (including Bermuda and the Azores), Europe, Africa, and Asia.
List of EU Airlines & European Destinations
Airlines
Country
Destinations
United Airlines
United Kingdom
London
Spain
Madrid
France
Paris
Italy
Rome
TAP Air Portugal
Portugal
Lisbon, Ponta Delgada
Lufthansa
Germany
Frankfurt, Munich
Aer Lingus
Ireland
Dublin, Shannon
Scandinavian Airlines
Denmark
Copenhagen
Icelandair
Iceland
Reykjavík
KLM
Netherlands
Amsterdam
Level
Spain
Barcelona
Turkish Airlines
Turkey
Istanbul
British Airways & Virgin Atlantic
United Kingdom
London
Austrian Airlines
Austria
Vienna
Swiss International Air Lines
Switzerland
Zurich
Air France
France
Paris
Alitalia
Italy
Rome
Iberia
Madrid
Spain
List of NON-EU Airlines & European Destinations
Airlines
Country
Destinations
JetBlue
United Kingdom
Bermuda, Grand Cayman, Providenciales
Netherlands
Aruba
Delta Air Lines
United Kingdom
Bermuda, London, Providenciales
Portugal
Lisbon
Netherlands
Amsterdam
Ireland
Dublin, Edinburgh
France
Paris
Delta Connection
United Kingdom
Norfolk
American Airlines
United Kingdom
NorfolkGrand Cayman, Providenciales
Cape Air
United Kingdom
Rutland
How to get to Boston Logan Airport?
There are several means of transportation facilities available at Boston Airport such as Boston Logan Express, car rental, taxis, limos, shuttles also water transportation by water shuttle or water taxi and many more.
Boston Flight Status
You can use the Boston flight tracker to check the up-to-date flight status of all BOS Airport arrival and departure delays for better time management.
Boston Airport Security
The airport has several security checkpoints. Those are operated by the Transportation Security Administration (TSA). TSA monitors the length of the security line and tries to maintain the wait time less than 15 minutes to avoid problems.
Security checkpoints open 1 hour before the first departure of the day and when checkpoints close, passengers are required to stay in the public and pre-security areas.
For more details on specific checkpoint operation hours, you can check with your airlines or TSA.
Boston Airport Reviews and Ratings
Skytrax rates airlines and airports based on the quality, services, and performances. Boston Logan Airport has
4 stars out of 10
based on its 142 reviews.
Boston Logan Airport passengers usually complain about poor customer services, terminal cleanliness, uncomfortable seats, baggage or luggage check-in delays and more.
Boston Airport Contact Information
These links might be useful for you to contact Boston Logan directly:
☛ Address: 1 Harborside Dr, Boston, MA 02128, USA.
☛ Customer Service Number: +1800 235 6426
☛ Website: Boston Logan Airport
Why choose "ClaimFlights"?
No win = No fee
Yes, you read it right, we do not charge any upfront fees until we win the case and get compensation from the airlines.
Success Fee 25%
Our success fee is just 25% (no VAT, if you are a non-EU resident). We have a fantastic success record and fair prices.
No Legal Action Fee
No legal action fee or admin fee. (It's free of charge, and no hidden costs, even if we have to take your case to court).
Best Payout
You get the best payout when compared with the other claim companies. Check out the 
price comparison
.
Close to 100% Success
Close to 100% success ratio in court. Our legal claim experts are well trained and experienced in sending claim letters.
Test Winner
We are a test winner in many flight delay provider tests. And, you get the best payout for your delayed flight.
You may be interested to read the articles below
Choose your Choice to Claim Compensation
Here we have compared 3 different ways to claim compensation:
Higher Fees (£50 to £500, + Hearing Fees)
Hours of your time are spent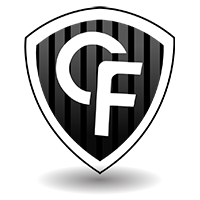 Zero Cost Risk & Additional legal databases
Takes only 2 minutes to Claim
Close to 100% Success rate
Low cost risk, most airlines ignore customer claims
Case might end up in court


We help in many languages - ClaimFlights International Websites