British Airways Flight Delay Compensation
If your British Airways flight was delayed or canceled, you may have the right to compensation under European Regulation EC 261.
The amount of compensation is up to 600€ ($700).
British Airways Flight Delays / Cancellations
An article distributed in Daily Mail UK says that British Airways (BA) comes 2nd after Easyjet in terms of flight delays in Europe. British Airways have had more than 4200 flight delays for the time frame of 25th, Oct 2015 to 25th, Nov 2015.
So on the off chance that you had been one of the misfortunes whose flight was delayed or canceled by British Airways or its subsidiaries; you can simply request compensation as indicated by the EC Regulation 261/2004 EU Air travelers rights.
In accordance with European Regulation (EC) No. 261/2004, BA flight passengers can get up to 600€ for the flights delayed for over 3 hours and the canceled flights with no earlier notice. You can use our flight compensation calculator to know the amount you are entitled to receive from BA airline.
Department of Transportation also known as DOT has set certain air-travel rights for people who are traveling from the US to EU. If you are bumped due to overbooking, delayed for 3 hours or went through flight cancellation, you have the right to claim compensation.
On the off chance that the carrier is unwilling to help you with it and you require help, then you get some assistance from our claim experts, who aces in getting compensation from the air carriers for the misery that has been brought to you.
British Airways
British Airways frequently called as BA, is the biggest airline in the United Kingdom with respect to its fleet size. It is the flag carrier of United Kingdom and is situated in Waterside close to its main hub at London Heathrow Airport.
British Airways was formed by merging four airlines in particular two nationalized carriers, British Overseas Airways Corporation and British European Airways, alongside two smaller regional airlines, Cambrian Airways and Northeast Airlines, which are from Cardiff and Newcastle upon Tyne individually and was set up on 31st March 1974.
British Airways is one of the establishing members of OneWorld Airline Alliance alongside American Airlines, Cathay Pacific, Qantas and Canadian Airlines.
BA airline likewise merged with Iberia creating International Airlines Group (IAG) on 21st January 2011. This merger made it the 3rd biggest airline as far as income in the world and the 2nd biggest in Europe.
British Airways Subsidiaries
British Airways has a major presence at Gatwick Airport and a base at London City Airport. Its subsidiary airlines include BA CityFlier, OpenSkies, British Airways World Cargo and British Airways Limited.
BA CityFlier, whose headquarters is at Didsbury Manchester, England, UK for the most part spotlights on serving the monetary business sectors and also some recreation destinations, while OpenSkies flies between Paris and New York's JFK and Newark Airport, with its headquarters at Rungis, France.
Am I Eligible to Claim Compensation?
EC Regulation 261/2004 is a European Union Regulation, it applies to EU and Non-EU airspace. You do not have to be an EU citizen to claim flight compensation.
This means that you can claim on flights departing from any airport located in the EU (with any airline) or arriving in the EU (with an EU airline).
Thus you are eligible to claim compensation for flights departed or which were scheduled to depart from an EU airport.
| Origin and Destination | EU Airline | Non-EU Airline |
| --- | --- | --- |
| From Inside EU to Outside EU | Yes | Yes |
| From Inside EU to Inside EU | Yes | Yes |
| From Outside EU to Inside EU | Yes | No |
| From Outside EU to Outside EU | No | No |
Claim BA Flight Compensation Through Us
The Federal Court of Justice on 7th May 2013 comes under Article 3 of EC Regulation 261/2004 came out with the verdict that the passengers who faced inconvenience due to flight delay, cancellation or denied boarding, should receive the compensation from the airlines.
Facing problem while claiming delayed flight compensation from British Airlines? We at Claim Flights bring the user-friendly options, using which you can ask for your claim within few minutes. We execute all the activities following EC Regulation 261/2004.
Claim Flights – Flight Compensation Firm
Claim Flights is most trusted claim company and have very efficient claim experts' team who makes your claim case successful and pays the compensation amount received from the airline within right time. All you have to do is provide us with your British Airlines flight details (BA flight number & date) and enter the reason of delay/cancellation/denied boarding.
Our claim experts will incorporate with various other teams to collect data so that everything goes smoothly. Our team has access to flight information such as the time by which the flight was delayed, the reason for flight delay / cancellation, flights scheduled departure and arrival time, etc. making more likely win-win situation.
So if you have any complaints regarding British Airways flight delays or cancellations you can contact us at any time. Don't delay and claim for your flight owed by BA airline today.
We also facilitate free flight delay compensation letter template to claim yourself; free Flight Delay Compensation Calculator which you can use to know the amount British Airways owes for you.
How to Claim Flight Delay Compensation?
Claim Flights claiming process is very easy to use and to provide us the desired information doesn't take more than 2 minutes of your precious time.
We have access to a lot of information about different airlines flights, thus you receive the compensation within right time.
Claim Yourself Delayed Flight Compensation
If your flight was delayed for more than 3 hours or if your flight has been cancelled without prior notice of 2 weeks or if you were denied boarding due to overbooking of flight tickets, you can use our free claim letter template to write the letter to airline to claim compensation for your delayed / cancelled / overbooked flight in accordance with EU Regulation 261/2004. EC Regulation 261/2004 entitles European Union air passengers to claim up to €600 compensation for flight delay of 3 hours or more, flight cancellations or for denied boarding.
Calculate The Amount Airline Owes You
Passengers are often unaware of the law and end up claiming a very futile amount compared to what they are entitled to claim. At Claim Flights the exact compensation can be calculated with the help of the compensation calculator. Flight Delay Compensation Calculator can help you to calculate the amount to claim from British airlines for your delayed / cancelled flight. You can check for free the amount British airlines owe for you with our flight delay compensation calculator.
You can claim flight delay compensation with our assistance by filling the claim form. You may need to enter further details about yourself & co-passengers for whom you would like to claim the flight compensation from the British. Our claim expert team can file the claim on behalf of you and pursue it with the airlines. Air passengers are charged only in case he/they gets the compensation from the airline. You can compare the claimable compensation amount provided by us against other claim companies. Claim Flights takes up your case on a no win no fee basis and makes sure that you get right amount in time.
Choose Your Choice To Claim
Fee from $30 to $585 + hearing fee of $30 to $430
Risk of losing money if lose case
Some hours of your time is spent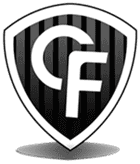 Additional databases and legal evidence
No cost risk, only pay if we win
Just 2 minutes of your time spent
Experts with high success rate
Outcome unclear, most airlines ignore customer claims
Case might end up in court anyhow


We help in many languages - Claim Flights International Websites