Can you bring batteries on a plane?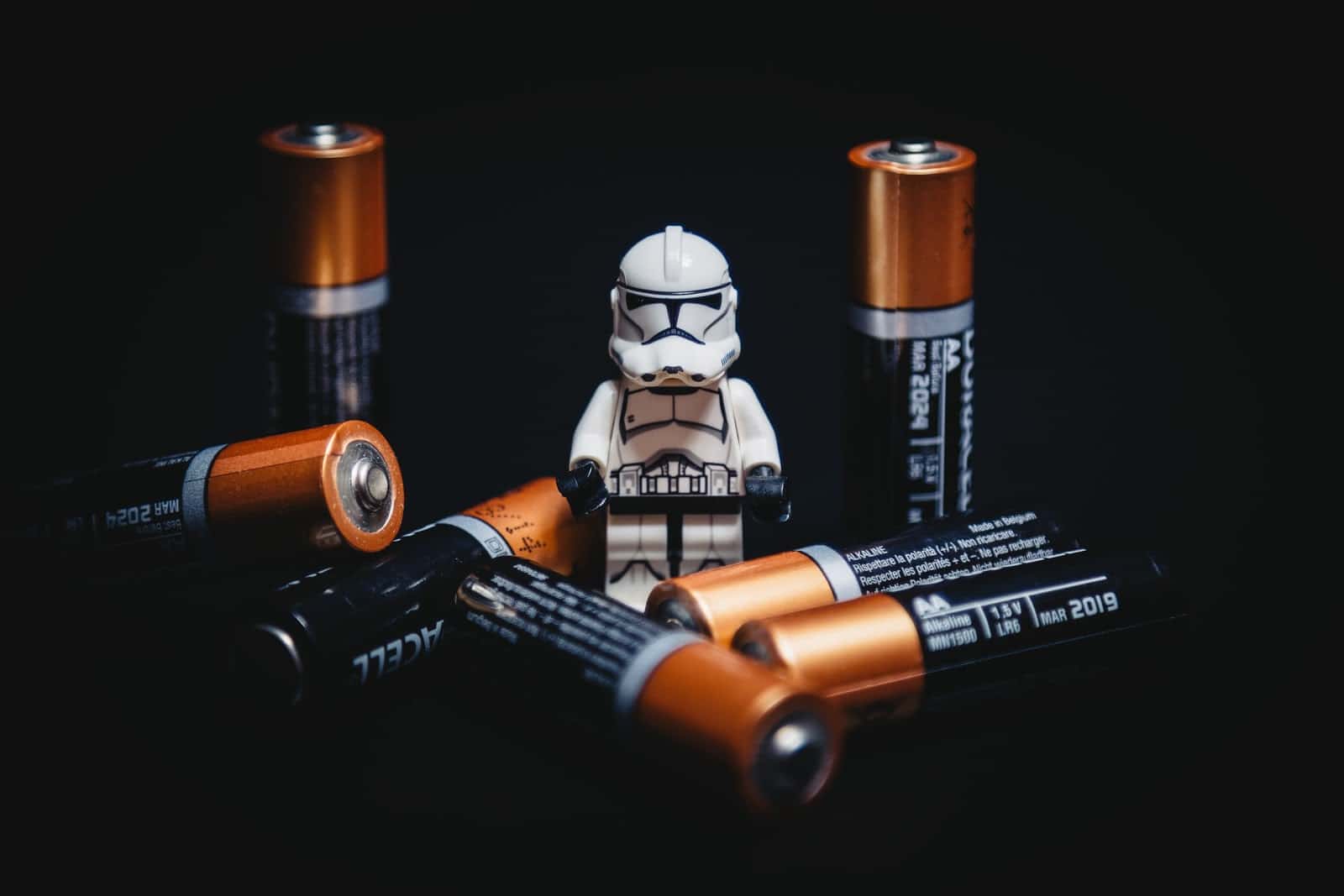 In today's world, nobody is with Smartphones or any battery-powered device like a laptop. Thus may require batteries to charge their devices while traveling. Whereas for air travel, there might be certain restrictions on batteries to carry along with you.
Carrying batteries with you might be a huge risk if you aren't aware of the rules. You may even be denied to board your flight, or may be late for your flight. Thus it's important to be aware of the rules on batteries governed by the TSA (Transportation Security Administration) and FAA (Federal Aviation Administration).
The devices used on a daily basis contain rechargeable lithium batteries. There are certain restrictions for which batteries are permitted and not permitted in carry-on bags and checked luggage.
Thereby, packing batteries for a flight might be confusing and a bit complex. But, we have sorted out the complexity for you.
According to the TSA, batteries can be separated as:
Type of battery (E.g. dry cell)
Battery size (Watt-hour rating)
Note: Car batteries such as spillable batteries are not permitted on a plane.
If you're using spillable batteries for wheelchairs, an exception can be. Do inform the aircraft operator beforehand to make sure that it is safely packed for the flight.
Can I take lithium batteries on a plane?
Yes! You can carry lithium batteries on the plane.
Before starting, let's briefly learn what lithium batteries are: Lithium batteries are batteries found in electronics such as cell phones, laptops and cameras.
First, let's distinguish the two main kinds of lithium batteries. Second, we'll further discuss the rules allocated by the TSA to the lithium batteries of each kind.
There are mainly two kinds of batteries – lithium ion/lithium metal batteries and dry cell batteries. Both batteries have differing rules as to whether they are permitted on the plane or not.
Note: Lithium-ion batteries with more than 160 watt-hours are prohibited on a plane.
Now, let's dig into the rules for each battery.
*In device: These types of batteries are installed in an equipment or devices.
*Spare: These types of batteries are not installed in an equipment or devices.
➣ Batteries to pack in carry-on bags:
There are many regulations attached as to the type and quantity of batteries that are permitted in carry-on baggage.
Let's have a closer look at it.
Mainly all dry cell alkaline batteries, typically AA, AAA, C, D, 9-volt or button-sized cells.
Some of the dry cell rechargeable batteries such as Nickel Metal Hydride(NiMH) are permitted.
Rechargeable lithium-ion batteries are permitted.
You may use consumer-sized lithium-ion batteries with a watt-hour not exceeding 100-watt hour (wh) per battery.
Batteries found in laptops are permitted only up to two larger lithium-ion batteries.
Batteries often used in cameras and other small personal electronics (cell phones, etc) are permitted.
Non-rechargeable batteries for cameras as well as button cells are permitted. Make sure that the battery size is up to 2 grams of lithium per battery.
Spare uninstalled lithium batteries under 100-watt-hours are only permitted in carry-on bags.
➣ Batteries to pack in checked bags:
Uninstalled spare lithium batteries are not permitted in checked baggage.
Apart from spillable wet batteries which are used in bicycles and motorcycles, all batteries which are allowed in carry-on bags are also permitted in checked luggage.
Tip: It's better to stow the batteries in hand luggage as the flight crew can supervise it if a fire does occur or for an outrageous situation like a short circuit.
Safe packing the batteries
These measures must be kept in mind for preventing batteries from catching fire or in case of a short circuit.
If packing spare batteries, stow them in its original case or in a ziplock plastic bag.
Switch off the devices that you're carrying.
Do check the official page of TSA, if having a doubt.
What about battery chargers?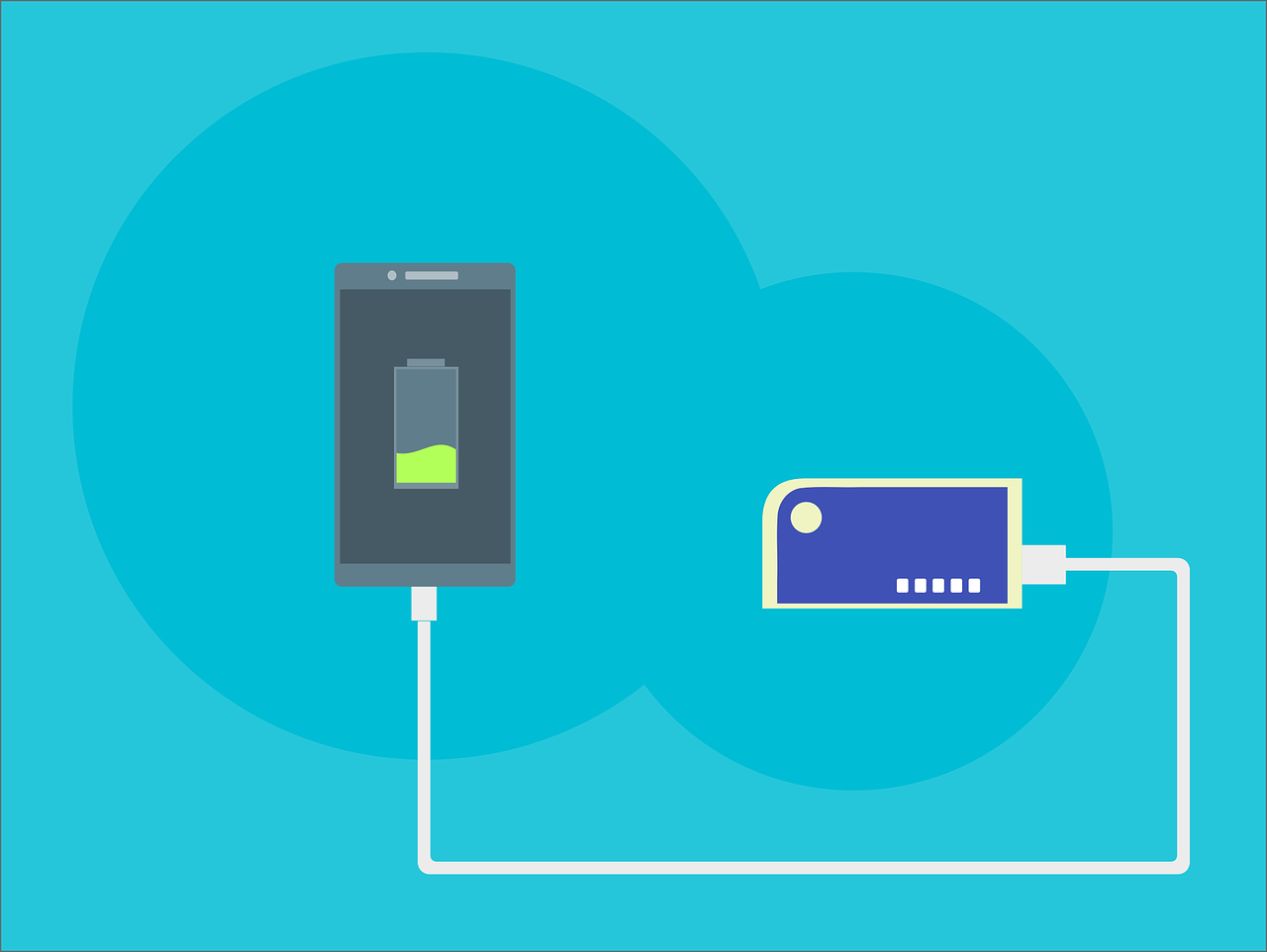 You can pack battery chargers in checked bags and hand luggage.
Power banks or portable chargers are allowed on the flight. But, they are only permitted in carry-on bags. When packing power banks in hand luggage, there are some rules attached as to how one can carry them.
Power banks with less than 100 watt hours, do not require approval from the TSA agent at the security checkpoint.
Power banks with 100-160 watt hour, do require approval from the TSA agent. However, even after getting the approval, you can only bring two power banks in your carry-on bag.
Power banks with more than 160 watt hours is not permitted in carry-on bags.
Do go through these rules thoroughly, before packing power banks in the hand luggage.
Can you bring electronics on the plane?
Don't worry too much about your electronics. All electronics are permitted on the plane.
But, there are two separation when packing electronics for the flight.
| Light Handheld Electronics | Large Portable Devices |
| --- | --- |
| ☛ Mobile phones | ☛ Laptop |
| ☛ Tablets | ☛ MacBook |
| ☛ iPads | ☛ Portable CDs and DVDs Players |
| ☛ Audio Players – CD, MP3, iPod | ☛ Video recoders |
| ☛ Cameras | ☛ Games and toys with remote control |
| ☛ Noise cancelling handset (Blutooth enabled) | ☛ Cameras with large battery power |
| ☛ Calculator | ☛ Drones |
| ☛ Kindle | |
1. Light handheld electronics rules:
These electronics weigh upto 1kg. Do stow them in carry-on luggage, as it would be easy for inspection at security checking. While aboard try keeping them on "flight mode" or switch off them completely. You can operate them on Bluetooth mode during your air travel.
2. Large portable devices rules:
These electronic devices usually weigh more than 1 kg. Make sure you place your electronics in your carry-on luggage rather than checked luggage. As keeping them in checked luggage could create damage to those stowed devices because the checked luggage is jolted here and there.
Video cameras that use cassette tapes must be removed from their cases and screened separately at the checkpoint. Try keeping these electronics in a separate carry-on bag. If planning to carry just one then store them on the top. It will enable your screening process to bypass smoothly and stress-free.
Drones are also permitted on most airplanes. But, it does vary according to the airlines you're boarding.
So, make sure it's mentioned in the rules of the airines you're boarding. It can either be packed in carry-on bag or checked luggage.
In Conclusion:
Make sure you pack your batteries according to the rules mentioned in the article. Do check the FAA website, if having any queries. Remember, it's better to switch off your devices rather than set them on 'flight mode' while you're aboard.
Have Secure & Safe Travels!
If your flight delays for more than 3 hours, or was canceled, you may be eligible for compensation up to €600 based on EU 261 rule.
Check For Free
We offer "No Win - No Fee" Services, so claiming is Risk-Free!
When Technical Glitches Ground Your Plans: Flight Delays Explained Flight delays can be incredibly frustrating, especially when they disrupt carefully planned itineraries and cause inconvenience to travelers. While various reasons can...
We help in many languages – ClaimFlights International Websites