Can you bring alcohol on a plane?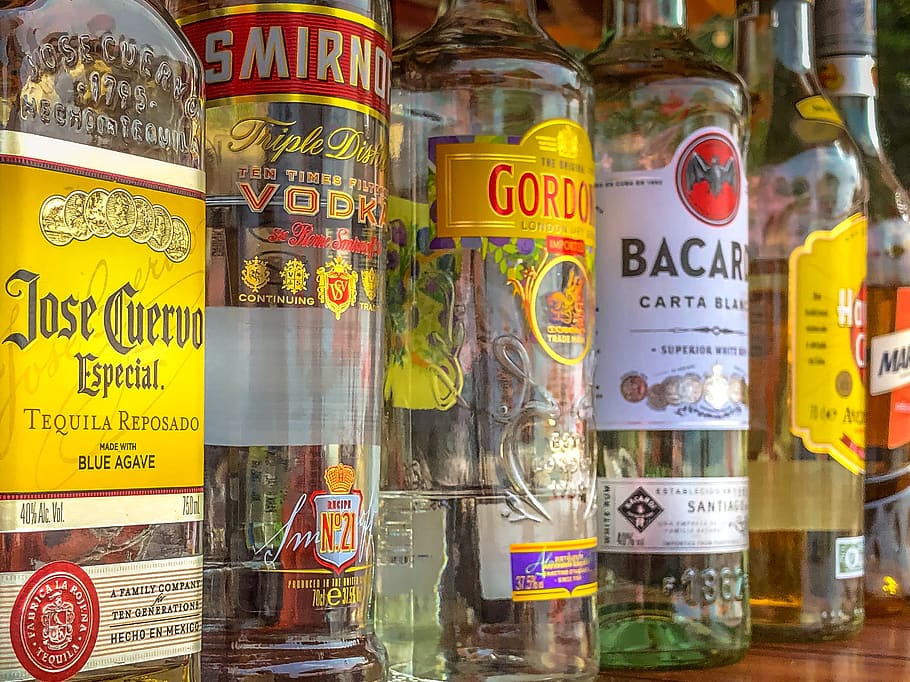 Planning on meeting your friends or loved ones overseas for an occasion, having a bottle of alcohol is a must thing to bring. But wondering, "Can you take alcohol on a plane?".
You need not worry about that. The answer to your query is a big YES!
You can take alcohol on the plane, but the amount of alcohol is what matters the most. The TSA liquid rules are also assigned for liquor in a carry-on bag.
Along with the TSA liquid rules for carry-on luggage, there are rules led by the FAA (Federal Aviation Administration) for stowing alcohol in your checked luggage.
Below are the guidelines to carry alcohol:
For carry-ons, pack alcohol following the 3-1-1 rule, i.e., not more than 3.4 ounces (100 ml) of alcohol.
Place alcohol beverages in a single quart-sized bag.
Alcohol in Checked Baggage
Under FAA regulations, alcohol above 3.4 ounces must be packed in checked bags.
It is permitted as long as it is leak-proof and sealed properly.
Further, to straighten out the rule, it can be simplified as:
Alcohol beverages with less than 24% alcohol (Wine and Beer) — No Restriction
Alcohol beverages with high alcohol content, i.e., between 24% and 70% — 5 Liters per person (1.3 gallons)
Alcohol beverages with more than 70% alcohol (140 proof) — Prohibited
Remember, each country has its own rules on carrying alcohol on the plane. Check and pack accordingly.
If flying to or from the United States, do note, they only permit alcohol up to 1 liter per person (0.26 gallons) to be carried in duty-free.
If planning to bring 5 liters, you'll have to pay duty-tax for the rest of the four bottles. Make sure that the beverages don't contain more than 70% of alcohol content.
Airplane restrictions for Alcohol
You are restricted to drink your own alcohol while aboard. You can only have alcohol that is served by the flight attendants.
However, you can bring miniature (i.e., mini bottles of alcohol).
Tips for packing alcohol in checked luggage
Knowing the amount of alcohol to take on the plane is not enough, but also how to stock it in the checked bag/s is even important.
Having to do extra packing is much preferable to seeing your clothes all soaked up in the liquid.
Here are some basic and easy tips to follow:
Segregate bottles, which are opened and sealed.
Start with the bottles that are sealed.
Have a layer of clothes first.
Pack the sealed bottles above the layer of clothes.
Once again, have a layer of clothes.
Next, stock the remaining bottles which were opened.
At the top of the luggage, cover it all up with some more clothes.
Note, all bottles, whether they are opened up or are sealed, must be covered in plastic wrap or bubble wrap. It can also be packed in a plastic bag. The above-mentioned tips would prevent you from getting the items in your luggage messed up, wet, or spoiled.
I hope the article on "If alcohol is allowed on a Plane?" answers all your questions to take alcohol on a plane!
You might also enjoy reading the articles below:
If your flight delays for more than 3 hours, or was canceled, you may be eligible for compensation up to €600 based on EU 261 rule.
Check For Free
We offer "No Win - No Fee" Services, so claiming is Risk-Free!
When Technical Glitches Ground Your Plans: Flight Delays Explained Flight delays can be incredibly frustrating, especially when they disrupt carefully planned itineraries and cause inconvenience to travelers. While various reasons can...
We help in many languages – ClaimFlights International Websites