How Expensive it is to Change a Flight ?
For people who travel by plane, it's sometimes unavoidable not being able to get to their flights after booking airline tickets, and this could be due to multiple causes. It's always important to have done a proactive investigation with respect to flight change fees.
The exact cost will always depend on the airline you choose. Each airline has different dynamics and processes and a unique set of rules that guide them to establish their prices.
Nevertheless, there are some rules that are considered general for all airlines. For example, on an occasion when you buy a ticket on an airline, it is impossible to exchange those tickets for another on a different airline. You can not transfer the airline ticket or change the name of the passenger.
There are factors that determine the price or cost of your flight and include the following:
Changing your ticket to a more expensive one. This definitely requires the page "exchange rates"
If the flight is national or international.
The mandate to pay "penalty fees" starts from $ 0 up to $ 400.
The most appropriate way to cancel or change a flight without having to pay is to ensure that you act fast before it exceeds 24 hours of booking.
However, it's to be noted that there is a possibility of changing your flight without paying a penny, but it doesn't apply in all cases of flight change.
Based on the factors that determine the cost of the flight change, the following is clearly explained.
Changing to a costlier ticket
Many things change when we decide to change flights. No matter what your reason is, you always have to be informed about how much you have to pay.
When you change a flight with the expensive ticket price, depending upon the airline, you'll pay up to $200 for domestic flights and up to $750 for international flights.
These are "exchange rates" and you will also be charged the price difference between the initial ticket and the new one.
Opting for a ticket with a lesser price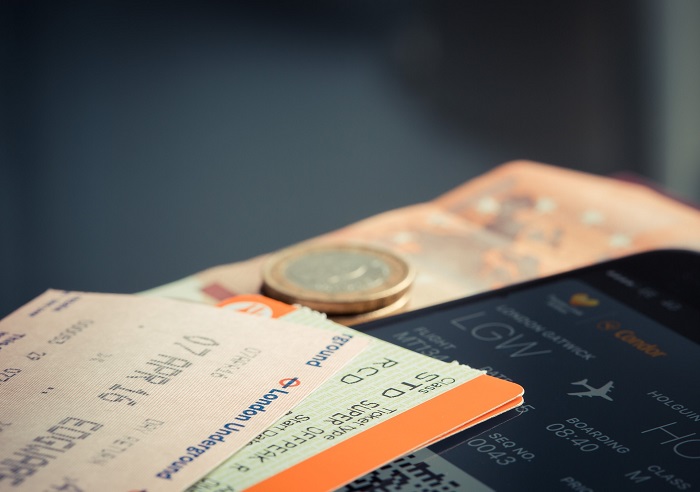 Due to the policy framework of different airlines, it's a bit unfortunate to discover that you would not get a refund for opting for a smaller ticket after changing a flight.
The only difference between buying an expensive ticket and a less expensive ticket is that you would not have to pay the difference in price between the initial price and the new ticket.
Prioritize knowledge of fees when choosing an Airline
Over the years, it has been a normal routine for airlines to charge customers an outrageous amount of money for changing their flights or canceling them. Generally, this is due to a lack of knowledge on the part of the client when considering the tariffs before buying the tickets of the airline.
Some airlines offer very lenient conditions to change flights compared to others, so first make your discoveries before making a decision.
Southwest Airlines is one of the best in terms of service for passengers who plan to change their flights.
Since it does not charge exchange rates, but only charges the updated price of the new ticket.
Policy framework for changing flights by Airlines
Alaska Airlines
For Alaska Airlines, to either change or cancel flights you would have to pay about $125. However, it's to be noted that there is no change in fees for paid flights that are limited to Alaska only.
If the flight change process is initiated on the same day if ticket purchase, the price is usually subsidized to $50 and may even be as low as $25 for flights limited to California.
Suppose if you had booked Alaska Airlines ticket much ahead of time, it is possible to change flights without getting any charge because the airline usually offers free ticket change up to 60 days before the flight.
American Airlines
If you wait, you will have to pay $200 change fees for flights that are domestic. However, the price for changing an international flight is much higher, usually, you'll pay up to $750. But for flight change done within the same day of purchase, the price ranges from $75 to $ 150 in economy class and usually free for first class and business.
Southwest Airlines
With Southwest Airlines you don't need to worry about the cancellation fees or change fees. Because it is absolutely free, the only thing is that you'd have to pay for the difference in fare. You can also purchase a refundable ticket with southwest airlines.
Additionally, refunds on paid fare are offered as credits and only qualified individuals who have their names displayed on the ticket are eligible to utilize this benefit.
American Airlines refund policy
With American Airlines you can change or cancel your non-refundable or refundable air ticket and get a total refund with the benefit of not being responsible for any change fees.
The difference in fare based on the conditions clearly stated below.
It's a must that you call the airline within 24 hours of purchase in order to initiate the cancellation process and obtain a full refund.
Refunds are offered subject to tickets that have been booked via aavacations.com or through American Airlines vacation Reservation.
Reservations must have been placed for at least 2days before the actual departure.
American Airlines refund policy isn't applicable to the non-air aspects of the travel package.
Alaska Airlines flight change and refund policy
With Alaska Airlines you can change flights within twenty-four hours of ticket procurement for refunds without change fees.
How it works
By visiting the "manage reservation" page of Alaska Airlines website, you can instantly alter or change flights online. So if you decide to change your flights, you can do this without worrying about the change fees.
The policy is only applicable when flights will take off after at least 24 hours from purchase time.
Note: you are, however, responsible for any slight change in ticket cost and will have to pay for fare increments or tax that applies to the new itinerary.
Award tickets
If you book your tickets with rewards points, you'll likely still need to pay a change fees. It's important to take note that the rules for award programs are different for all airlines.
There may be different rules applicable whether you transferred points from your credit cards rewards program. If you are not sure about your program or airline, it's best to call customer service.
Conclusions and final points
Change of flight is sometimes inevitable. But there are ways to avoid.
The best ways to avoid paying change fees or cancellation fees is to do so within 24 hours of booking,
Book ticket 60 days advance.
Book flexible rate ticket.
Choose an alternative airline on the same day.
Conclusively, having a good knowledge of airline policies can help a lot in making decisions.
If your flight delays for more than 3 hours, or was canceled, you may be eligible for compensation up to €600 based on EU 261 rule.
Check For Free
We offer "No Win - No Fee" Services, so claiming is Risk-Free!
When Technical Glitches Ground Your Plans: Flight Delays Explained Flight delays can be incredibly frustrating, especially when they disrupt carefully planned itineraries and cause inconvenience to travelers. While various reasons can...
We help in many languages - ClaimFlights International Websites