Plan Your Europe Trip in 7 Easy Steps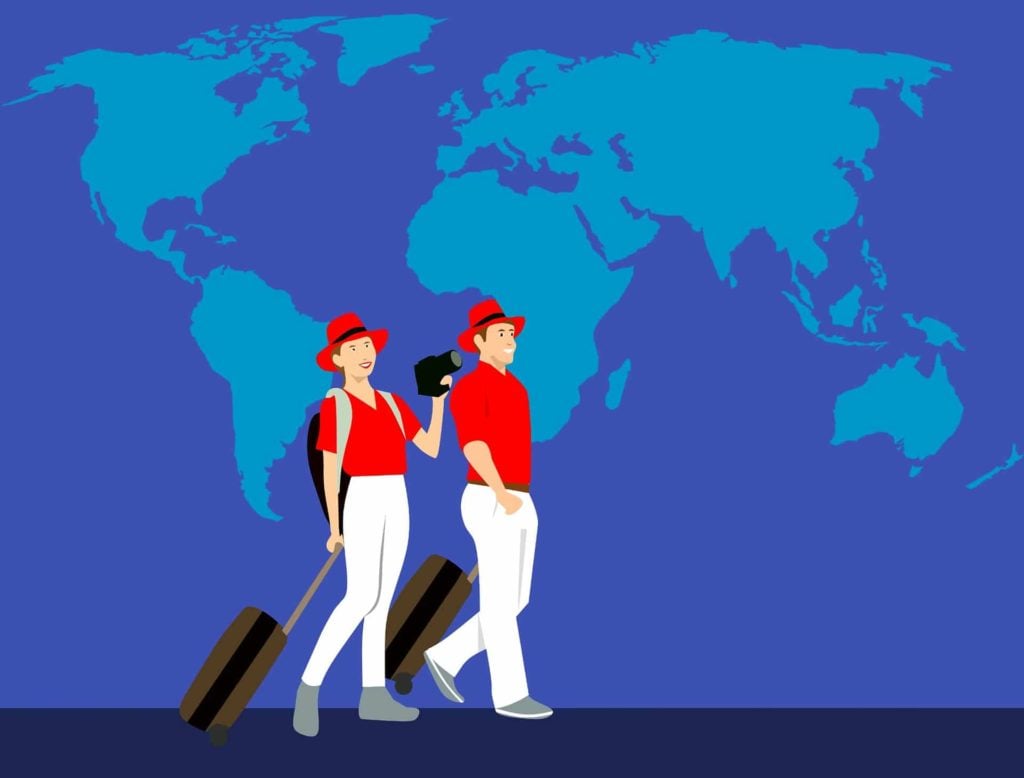 Europe is probably one of the continents to feature on most people's bucket lists. With such a rich history, breathtaking landscapes, and diverse people and cultures, a trip to Europe will never be disappointing.
There are plenty of Europe trip planners online that will work out your whole itinerary for you once you've picked out where you would like to go.
Europe is never short of entertainment as there is always some interesting festival or activity happening throughout the year. So if you're planning European vacation, you may want to factor that in.
It can be quite a daunting experience to be jostling your way through crowds of tourists at the popular sites during the peak seasons. However, if you know how to plan a trip flight to Europe, you can always have that exclusive holiday that you've always dreamed of.
How to plan a trip to Europe?
Our guide below will help you with all you need to know about planning a trip to Europe. For a smooth planning experience, a good Europe trip planner will simplify the process for you. It will not only pick out popular destinations for you but can save time and money and will also give you an idea of what you can do on your travel to Europe.
Before you can go ahead with your big plans you'll first need to create a budget for your trip. There's no point in picking out destinations if you can't afford them.
Look up airfares for different dates to give you an idea about how much traveling to the destination of your choice is going to cost. Airfares tend to be cheaper during the offseason and also if you book months in advance.
Similarly, check out the cost of various accommodations as your transport and accommodation are going to eat up into your funds.
If you're on a tight budget you could look up things to do for free in the places that you plan to visit as there are entry fees for many important sites. It's also a good idea to compare the cost of a vacation package with your budget.
There are many great ways to experience Europe for a budget traveler. Although airfares cannot be played around with you can cut costs on accommodation by choosing to stay in hostels.
Limit your destinations according to the time that you have on your hands.
Now that you've worked out your budget the next step is to narrow down your destination choices.
Many times people planning European trip tend to forget that they're visiting a continent and not a country and try to cram in at least five different countries into a ten-day trip.
Yes, there are plenty of 'must-see' destinations across Europe, but you can always plan those for another visit. Choose cities that fit into your budget and are a priority on your list. If the time on your hands is limited, then there's no point in rushing through Europe.
For a week-long visit, 2 cities should be good enough. If Rome is where you're headed first, you may want to spend a majority of your days in the city as there's plenty to keep you busy. You could take day trips to visit nearby destinations with Rome as your base.
A travel planner is the best way to explore a new country. Whether it's one or two countries that you plan to visit, first look up what you'd like to see and do there.
Is it a relaxing vacation with a little sightseeing thrown that you're interested in or are you on a culture trip? Once you know what you want to experience chalk out a rough plan for the days that you're there, keeping your budget and time in mind.
There are quite a few online sites that will create a trip planner for you. However, if you creating an itinerary and it is a too difficult task for you then look up what a group tour with Rick Steves Europe has to offer.
3. Consider travel time between cities
When you're zeroing in on cities to visit, you'll need to factor in the time spent in traveling from one place to the other. You may face Jet lag while traveling from one place to another. Read the full article here how Jet lag affects you?
If you're a budget traveler then you'll want to cut down your costs by choosing cities that are easy to get to by using a cheaper mode of transport like train travel or bus travel.
Cities that are far apart will be easier to reach by airplane but air travel is usually more expensive.
One of the best ways to see Europe is by train with a rail pass. A rail pass will make it easier and cheaper for you to travel from one destination to the other. Hold a rough estimate of about four hours of travel between cities when you're working out your itinerary.
If you're debating about whether to opt for a plane or train look at the time again. Although getting to a destination may just take an hour by plane, don't forget about the extra time that you will spend to check-in. Airports are also further away from the main city centers unlike train stations so this will also add to your travel time.
The first thing you'll need to book is your flight. Check prices across best flight booking sites so you can compare prices before you book. If you're booking well in advance, look at flexible dates as airfares on some days are cheaper than others.
You can learn about How far in advance should you book a flight?
Also, if you can do without the frills of a traditional airline, a budget airline will help cut down your cost. Once your flights are booked, you'll need to research your accommodation. For this, it will be a good idea to check out various travel sites for reviews on homes and hotels.
Some travel sites also have some great deals too. However, compare the deal offered on the travel site with the hotel website to be sure that you are getting the good deal that is promised. Don't leave the accommodation for the last minute as good places sell out fast during peak season.
You can also book your local transportation in advance. A car rental is a good idea if you plan to see the countryside but if you're not too comfortable behind the wheel in a foreign country you could give this a miss. Rail passes or domestic flights should also be booked so that you can travel around stress-free.
Your bookings and itinerary need to be in order before you can apply for a Visa as this is one of the mandates for a visa.
This should be your top priority. There's no point in planning an international trip if you don't have a valid passport or if your passport has expired. Most countries need you to have at least six months validity on your passport. Depending on your country of origin getting a new passport can take between seven days to a month to obtain.
You will also need to check out the Visa requirements for a Schengen Visa. Citizens of some countries don't need a visa to travel to Europe, but most others do. You'll need to have your documents in order well before your travel dates. As stated above citizens from certain countries will need to show bookings and an itinerary for obtaining a Schengen Visa.
You'll need to take care of little things that you may just overlook like a pet-sitter, currency and a phone card. Find out the fee if any for using your credit card overseas.
You'll also need to know how much your cell phone company would charge for using your phone overseas. However, some phone apps offer free calls which are easy to use with a Wi-Fi connection so this is one area that has been simplified.
7. Plan your baggage and packing
Don't wait until the last day to pack. At least a week before your intended travel, check out the kind of weather that your chosen destination is experiencing and plan your wardrobe accordingly.
The kind of baggage that you will use for packing or what can you take on a plane? is also important. You may already have baggage but be sure to check that the zippers and wheels work. You don't want any nasty surprises if you leave your packing to the last minute.
Your content goes here. Edit or remove this text inline or in the module Content settings. You can also style every aspect of this content in the module Design settings and even apply custom CSS to this text in the module Advanced settings.
If your flight delays for more than 3 hours, or was canceled, you may be eligible for compensation up to €600 based on EU 261 rule.
Check For Free
We offer "No Win - No Fee" Services, so claiming is Risk-Free!
When Technical Glitches Ground Your Plans: Flight Delays Explained Flight delays can be incredibly frustrating, especially when they disrupt carefully planned itineraries and cause inconvenience to travelers. While various reasons can...
We help in many languages – ClaimFlights International Websites