Airbnb vs. Hotel: Which is the best option?
Ensuring comfortable accommodation for your trip is something very important that must be taken into account.
Unlike in the past, travel has been made easy with the help of technology. Today travelers have the opportunity to choose accommodation options that suit them based on their preference, priority and personal interest.
With the availability of hotels, hostels, Airbnb accommodation options, travelers can choose what suits them best.
Before opting for a particular choice of accommodation. It is suitable to consider some pros and cons such as privacy, comfort, type of facilities, services etc.
Did you know ?
You are legally entitled to compensation, if your flight gets delayed for more than 2 hours and airline is the responsible for the flight delay.
Based on the price
However, before making the decision to opt for a hotel, you should consider some questions such as where is your destination? going solo or a group trip? saving your money?
In comparison with Airbnb stay, hotels tend to be more expensive and the price of hotels varies according to location. For budget travelers, Airbnb rental is less expensive than hotels.
The great thing about Airbnb is that they offer private rooms for the cheap price. One thing is certain, the hotel stay will definitely have a higher price than a simple accommodation on an Airbnb. While choosing a budget-friendly hotel to keep in mind that you will be sleeping with bed bugs.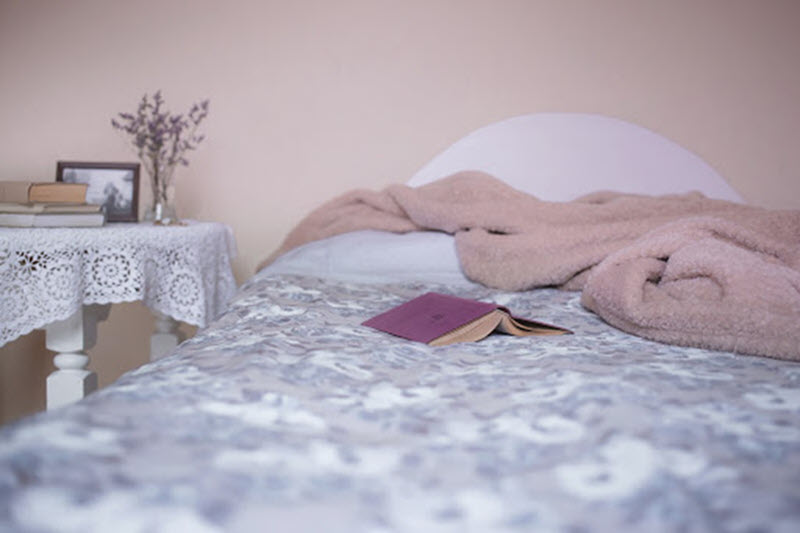 Privacy is a very important factor placed on top of the priority list. While some travelers don't really have a problem sharing stuff with other people. But in any case, if privacy is your main concerned then hotel room or Airbnb is good for you. However, there is a slight disparity between hotels and Airbnb with regards yo privacy.
In hotels, you are entitled to absolute privacy and comfortability without having to coexist with anyone. Also, in a hotel, you have adequate space and privacy is certain.
Based on amenities and services rendered
Amenities may also be referred to as the "extras" and when you opt for hotels. You would definitely not be very far from being a King or Queen with the facilities provided to you. Some hotels also provide free breakfast. Another benefit is there will be common areas in which you can socialize with other guests.
At Airbnb, you may not be entitled to a broad range of wonderful facilities and personal services provided in hotels.
You may enjoy some things like a decent kitchen, a nice room, and laundry if you book a shared room.
Based on safety
Safety and security should be considered when choosing an accommodation option during travel. With respect to safety, hotels usually ensure adequate security and also a good sense of safety in contrast to Airbnb.
You have to understand that you may have to stay with a total stranger at Airbnb. By doing this you are risking your safety and security and that you are responsible for yourself.
However, in hotels, there is constant assurance of security. In fact, why travel when you know your security is not certain. So security should also be considered a top priority when opting for accommodation.
Although hotel and hostel sound similar, however, there is a clear and explicit disparity between them. The difference is elucidated based on the following;
Based on the price
You cannot deny that the margin between the prices for securing hotels when compared to hostels is wide.
Hostels are usually budget friendly and staying in a hostel often affordable by all-and-sundry. In hostels, the size of the apartment is large. So, the more the individuals you stay with ultimately implying that you will pay a lesser fee. (not all hostels offer this).
Hotels are usually costlier than hostels and may not be a good option if you have not planned for it. But this doesn't mean that travelers don't have the luxury of staying at the hotel. It only depends on your financial capacity and buoyancy and also preference.
Based on privacy
Privacy isn't a guaranteed factor in most hostels. Also, in hostels, you get to share virtually everything, from bathrooms to lavatory to the kitchen and so on. Although there are some hostels which provide private rooms. But you'll have to pay a little more than you should.
For hotel accommodation options, privacy is guaranteed because after checking in, nobody is permitted to disturb you in any way. Also, in hotels, you don't share anything with anyone.
Based on the preference of interaction with other travelers
Hostels are meant for people that like the social atmosphere or are interested in meeting other travelers.
People travel for different purposes and some people like to interact with other travelers.So consider the reason why you're traveling and act accordingly.
However, if you are an introvert it is better to opt for hotels which ensure isolation and totally private experience.
Conclusion:
Choosing an accommodation option depends on many things and each option may be suitable for you under different conditions. Each of these available options has its own benefits and shortcomings which you must take into consideration before making a choice.
Different comparison and reviews have been clearly explained in this article. So that you can have an idea of what to expect from each of them.
If your flight delays for more than 3 hours, or was canceled, you may be eligible for compensation up to €600 based on EU 261 rule.
Check For Free
We offer "No Win - No Fee" Services, so claiming is Risk-Free!
Thinking of which site you look to watch out for your cheap airfare in order to book the cheapest ticket? Well, you are not the only one. There are many portals with regards to picking the best flight-booking site nowadays in terms of...
We help in many languages – ClaimFlights International Websites