Fun things to do on a plane: Creative things to do when bored on a long-haul flight
Boredom may hit you at any point of the day and it is your responsibility to beat it by taking necessary measures.
If you have had a monotonous routine for a long time, getting bored is common. No matter what your age is, you can get bored. If there is something you love really and want to get through with it, you may not be able to do it.
Usually, common people find a solution to all their monotonous and boring routine. This includes listening to songs, going out for a party, playing games. Or solving crossword puzzles to pass the time and all.
But, does this really help in curbing your boredom? No.
There are a lot of creative things to do when bored that can channelize your inner artist in the best possible way. Adults usually find it tough to cope up with their boredom. They consider that they necessarily cannot do anything to solve their boredom.
You should look forward to the necessary measures to keep you distracted from the thought of boredom. If you find a slight glitch and breakthrough, you will be able to get over it.
There is no need for you to think like others. You can divert your attention and think differently.
There is a pool of fun and creative things to do, you just need to find the perfect escape for the day.
If you've ever had an urge to do something exciting, you can dive in and do it. If you want your day to be a little exciting, you should definitely try these things out.
How should you beat your boredom?
If you've had a long day but are free of all it, and are looking forward to something, make sure to try out these ideas.
While social media may appear to be a very tempting method to get away with your freedom, but does it really work? Sometimes it does, sometimes it doesn't.
Usually, the social media gets boring if you have been scrolling through it at a time for long. But if you are new to it, you are sure to enjoy your time.
There are different videos uploaded on Youtube or Facebook regarding funny videos, comedy shows, movies, music videos and so much. You can choose to try them out for your convenience.
Have you had an urge for writing? Why not channel your inner artist into the pens? Usually, when people are bored they tend to write down their thoughts.
You can choose to be a little creative and bring down your thoughts to your paper. After all, you cannot keep the writer in you hidden in a closet.
This will not only help you improve but will be a great escape from the tough long-haul flight. You can further choose to enlist some travel tips for your fellow people.
Beauty should always be your concern. As a result, you should take the necessary steps to beautify yourself.
When you're getting bored, you can consider preparing an eye mask for yourself. Pampering yourself these days is one of the necessary things that you should do on a regular basis.
However, we do miss out on it owing to the tough schedule. Don't forget to do it in your leisure time. This will help you to get rid of the unnecessary dark circles.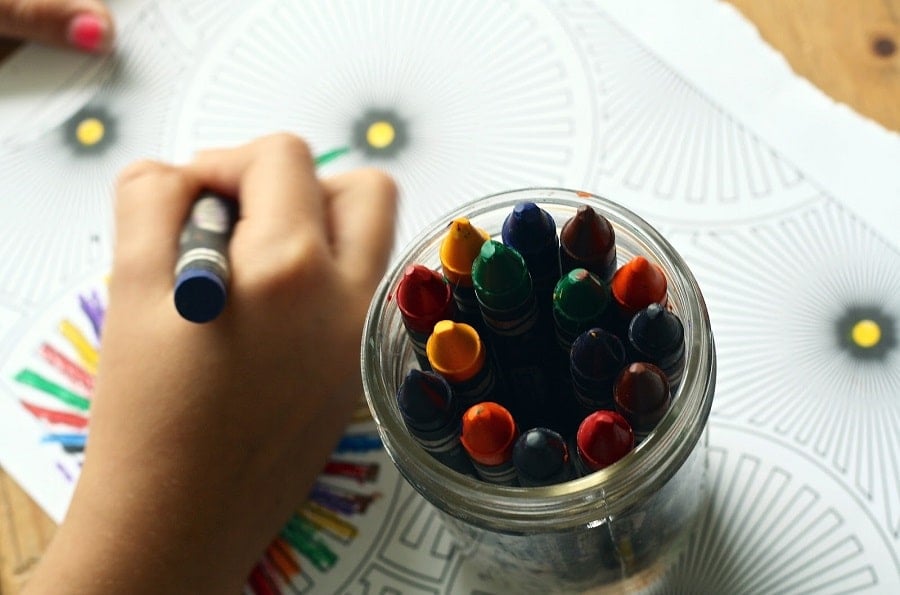 Drawing is known to be one of the best stress-buster. Apart from it, it can also be one of the best ways to make the best of your time. It is not a normal thing.
Nowadays, adult coloring books are available too. You can use them and bust up your stress. Many experts have said that the repetitions movement of coloring is known to relax the mind.
Adults can definitely indulge in trying out mandala for the best.
Traveling on a long-haul flight can cause stiffness in your muscle. Thus, it is to that you stretch your legs and indulge into some physical activities.
Many physicians give advice that during long-haul flights passengers should stand up and stretch their muscle.
Whenever you are bored, make sure to get up and stretch some legs. If you have someone accompanying you, ask them to join in too. Also, don't forget to put on music since it can help you be motivated for doing it.
There are many effective stretching exercises you can do in your airplane seat to relax your muscle.
What are the things to do on a plane?
When you are on air travel and have no access to Wi-Fi, what do you do? Being bored in such a situation is pretty common and you can for sure make efforts to solve the problem.
There are several fun things to do on a long flight. Your flight entertainment measures never run out of a list. Here is a list of things that you can do on a plane.
Before beginning your travel journey, you should prefer downloading any language app that can help you learn. When you're moving or traveling to a new country, having some basic idea about its language will make it easy for you to interact.
You should make full use of your time on the plane and learn something new.
In-flight magazine
You can either purchase one or ask your flight attendant to help you with one of these. You can read it and learn about different things.
These flight magazines usually have travel tips, fashion tips and much more. You can use them to enhance your knowledge.
Before beginning your journey, make sure to travel with one of the podcasts that you listen to regularly. This will be one of the best modes of flight entertainment and make you confident.
Long flights can be one of the major reasons for boredom. Do not forget to get up time to time in order to stretch. Also, make sure to carry all your necessities to avoid any inconvenience on the Flight.
If your flight delays for more than 3 hours, or was canceled, you may be eligible for compensation up to €600 based on EU 261 rule.
Check For Free
We offer "No Win - No Fee" Services, so claiming is Risk-Free!
When Technical Glitches Ground Your Plans: Flight Delays Explained Flight delays can be incredibly frustrating, especially when they disrupt carefully planned itineraries and cause inconvenience to travelers. While various reasons can...
We help in many languages - ClaimFlights International Websites