Dusseldorf Airport Flight Delays or Cancelations
For Dusseldorf Airport flight delays or cancelations, you may have the right to compensation under EU Regulation 261/2004.
You may claim up to 600€ ($700) from the airlines.
Claim Compensation for flight delay at Dusseldorf Airport
Dusseldorf Airport is the largest airport of North Rhine Westphalia and is the third largest airport of Germany. It has a heavy air traffic of over 19 million commuters annually and around 69 airlines operate through the airport to numerous destinations of many countries. Despite of many efforts, flight delay is a regular problem at Dusseldorf Airport. According to EC regulation 261/2004 air passengers are not obliged to tolerate the inconvenience caused to them and can claim compensation in case of flight delay or cancellation or denied boarding.
Use your rights with claim flights!
At Claim Flights you can easily claim compensation for flight delays. EU regulation of flight delay applies also at Dusseldorf airport and inconvenience caused to the passengers may be made payable by the airlines. Compensation calculator calculates the accurate amount of compensation that a passenger can claim from the airlines. Flight status at Dusseldorf airport can be checked by flight tracker. The only thing a passenger has to do is to fill in the compensation calculator at the website of Claim Flights. Based on the destination of flights from Dusseldorf airport, claim of a passenger can vary between 250€ to 600€.
An air passenger can claim compensation for a delayed flight, formissing the connecting flight, for flight cancellation, for delay over three hours, for delay of international flight and for any other circumstances. Passengers can also demand facilities like refreshments, accommodation, snacks, etc. from the airlines.
Claim yourself delayed flight compensation
If your flight is/was delayed for more than 3 hours or if your flight was cancelled without prior notice of 2 weeks or if you were denied boarding due to overbooking of flight tickets, you can use our free claim letter template to write the letter to airline to claim compensation for your delayed / cancelled / overbooked flight in accordance with EU Regulation 261/2004.
Choose Your Choice To Claim
Fee from $30 to $585 + hearing fee of $30 to $430
Risk of losing money if lose case
Some hours of your time is spent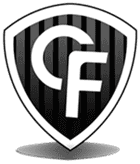 Additional databases and legal evidence
No cost risk, only pay if we win
Just 2 minutes of your time spent
Experts with high success rate
Outcome unclear, most airlines ignore customer claims
Case might end up in court anyhow


We help in many languages - ClaimFlights International Websites