7 Best Travel Clothes: Airport Outfits To Wear On A Long-haul Flights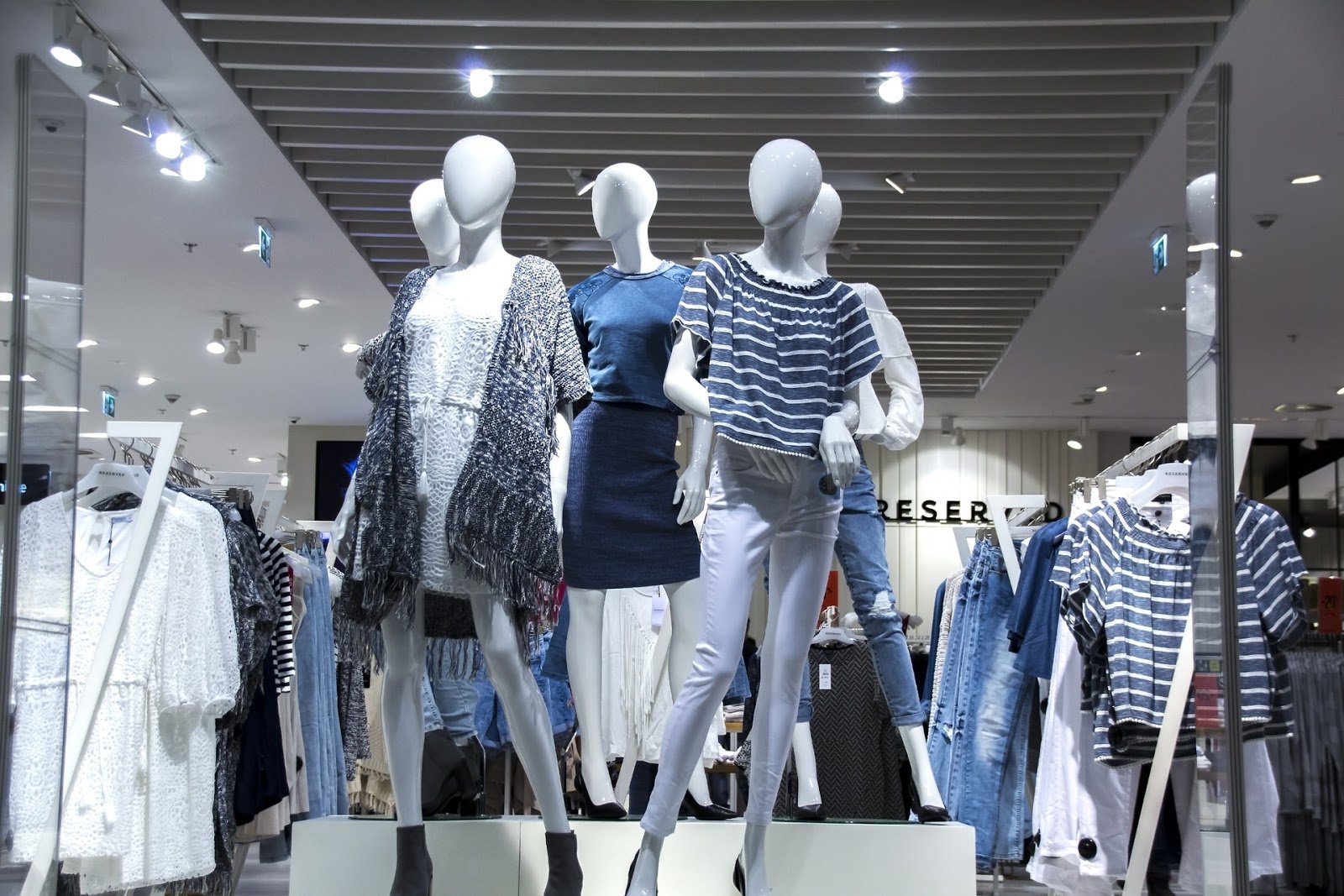 We, humans, have a tendency to drop in at the airport and watch people. Not only because we get to see a lot of people, but we also actually get to derive an idea of how people dress in for long haul flights. Some may have the best travel clothes, while some may stick to the worst ones.
It all depends on us how we judge them. But what to wear on a plane that is going to cover the long distance? The first answer that turns up in this situation is something comfortable. Some people prefer wearing six-inch heels, business suits and so on.
While that's on them, you can choose something of your own choice. There are people who move to the airports in their pyjamas too.
What are the best clothes to wear on a long haul flight?
Since you are to travel long distances and will be seated in the same position,
you need to ensure that you
wear some comfortable clothes
. The plane is quite big so you have the option to travel around in your most comfortable clothes.
Undoubtedly, most people prefer pyjamas to be the best travel clothes for long flights. We couldn't agree with any lesser in this case. The best travel clothes happen to be the ones that allow you to sit comfortably and then move accordingly. You don't necessarily need to sit in your tight clothes for a long time.
If you are to take any expert advice from frequent air traveller, you would often hear them say that they mix up comfort and style. Well, that's true because no style would be complete without comfort. While some only prefer to choose comfort, some experts have said a combination of both is perfect for an airport look. Often when we see celebrity pictures on the internet, it seems that their airport look is a combination of both, style and comfort.
What to wear on a plane for long destinations?
If you're carrying a big bag, you may need to pay some extra cost. However, if you want a perfect travel experience, a little flight experience would totally be worth it. You should get your bag checked at the airport security so that you don't need to constantly bug up for clothes. Mentioned below are few of the comfortable airport outfits to wear on a long haul flight.
You will be seated on the flight for quite a long time. As a result to prevent your back from the exposure. you can wear something long like a cardigan.
When the flight progresses, you will be sliding down a little. Having a long cardigan will help you in the process of covering yourself. Moreover, another significant benefit is you can be warm.
Often when flights are at higher levels, the weather turns out to be a little chilly. The blankets available on the airplanes aren't warm enough. Thus, these cardigans can act as the extra covering. Sometimes these can even serve as pillows if it's too warm.
Arolina Women's Stretchy Wide Leg Palazzo Lounge Pants
Palazzos or loose pants are an efficient addition to your airport outfit. These loose fitting pants must have an elastic waist to ensure proper comfort. If you are going out in summer, you need some lightweight airport outfits. Moreover, if you get the right pockets and print pattern, you will be able to enjoy them more.
You can visit any market and choose from a wide range of palazzos available to you. These happen to be the best choice for your long distance flights.
AlvaQ Women Casual Pullover Sweatshirt 
Russell Athletic Sweatshirt
You can also rock the airport look in your activewear. Earlier the activewear such as sweatshirts and sweatpants used to be such baggy in nature. However, those are now the old trend.
You can choose to combine the cool yoga pants with your normal tops. As per footwear is concerned in this look, all you need is a sneaker. Nowadays, many yoga pants are designed in such a way that they appear like business clothes.
Physix Gear Compression Socks Men & Women
Traveling on long haul flights requires you to be seated in the same position for a long time. This, however, can increase the risk of deep vein thrombosis or economy class syndrome. The legs turn red and swell up.
However, to avoid such a scenario you should prefer wearing compression socks. They help to lower the risk of deep vein thrombosis by enhancing blood circulation. Moreover, you can also prefer wearing socks made of merino wool. There are many socks available in the market, so you can choose from them.
Women's Skinny Jean
     Men's Easy Khaki D2 Pant
If you wish to retain your chic look throughout your long journey, you should prefer wearing skinny jeans. These are extremely comfortable. However, make sure that they are stretchy.
Men can prefer opting for khakis apart from jeans. The khakis help to retain a mixture of a casual and formal look. It is better to use the machine washable jeans since the stretchy feature remains.
Lake Como SCARVES
No matter what time you're traveling, a scarf is a must. The scarf will help to protect you from the chills on the higher levels. Moreover, you can even fold them and use them as an eye mask and block the extra light.
Apart from that, in some cases, it may also serve the purpose of a pillow. You can visit the various brand stores and choose the most efficient scarf for yourself.
Hot Chocolate Design Habana Women's Mary Jane Flat
The footwear should be comfortable too when you're traveling long distance. You can choose slip-on's if you want a comfortable journey. This will also ensure you get to move around the plane effectively.
What should you not wear on a long haul flight?
Whenever you are traveling long distances it is necessary that you consider packing light. Moreover, prefer to choose quick dry clothes to avoid any inconvenience on the flight.
Maxi dresses: Maxi dresses are a big no for your long haul flight. No matter how comfortable and trending they are, they aren't right for airport security.
Bobby pins: You will immediately come under security check if you put on Bobby pins. The set of alarms would start beeping.
Large metal bracelets and necklaces: You will fall into trouble when you pass through the metal detector.
What to carry with yourself on the long haul flight?
If you're flying on long haul flights, there are certain things that you will require on your journey. These things will save you from all the annoyance and irritation.
✓ A big bag: If you're setting out on long flights such as that of overnight ones, you should prefer carrying a large bag. This will allow you to stash all your necessary clothes.
✓ Moreover, the big handbags can also serve the purpose of a pillow. If you're traveling with kids, you will surely need big backpacks. You can prefer visiting the stores and getting them.
✓ Noise-canceling headphones: People on board can be extremely loud and annoying. This can, however, disrupt your sleeping patterns. As a result, you should prefer purchasing water resistant noise-cancelling headphones or earplugs. These will protect you from the unnecessary chatters whom you meet onboard.
✓ Small makeup bag: These will be beneficial for you if you want to get away with your jewelry. You can take them off and store it in the bag. This way, the jewellery won't disturb you for at least 12 hours.
✓ Aspirin: Since you're on a long destination flight, the chances of a headache are at peak. Sometimes these can get unbearable. As a result, you can choose to carry some medicines like aspirin with you.
✓ Travel pillow: Most people suffer from back and neck problems. Thus, in a long haul flight, the travel pillows happen to be the most beneficial ones. Make sure to choose the soft travel pillows to have a comfortable journey.
✓ Lip balm: The air-conditioning in the flights can dry up your lips. As a result, the lip balms happen to be the most effective treatment.
✓ Snacks: It is common to feel hungry on flights. As a result, you can prefer carrying some snacks for yourself. These become necessary when you're traveling with kids.
You should be aware of what you pack with yourself for your journey. Make sure to get along all the kinds of stuff that will ensure a stress-free journey. Problems at the airport are common. You should be aware of your rights as an air passenger to get away from the risk of airport problems.
If your flight delays for more than 3 hours, or was canceled, you may be eligible for compensation up to €600 based on EU 261 rule.
Check For Free
We offer "No Win - No Fee" Services, so claiming is Risk-Free!
When Technical Glitches Ground Your Plans: Flight Delays Explained Flight delays can be incredibly frustrating, especially when they disrupt carefully planned itineraries and cause inconvenience to travelers. While various reasons can...
We help in many languages – ClaimFlights International Websites