EasyJet Flight Delay Compensation
If your EasyJet flight was delayed or canceled, you may have the right to compensation under European Regulation EC 261.
The amount of compensation is up to 600€ ($700).
EasyJet Airlines
Easy jet is a low cost British airline. It is a rapidly growing airline mainly because of its low cost business model. It is the largest low cost airline of United Kingdom and second largest airline in Europe.
It is a vast company operating over 200 aircrafts on 700 routes of 32 countries.It carries more than 65 million passengers annually and cargo load is equally heavy at Easy Jet. Its main base is London Luton airport with 24 other bases throughout Europe.
Heavy domestic and international traffic may lead to delay of Easy Jet flights. Passengers travelling with EasyJet have complete right to claim compensation for the flight delay from the airline.
Claim your rights with claim flights!
If you are an EasyJet passenger and your flight has been delayed for more than 3 hours or your international flight has been delayed, then you can claim money back from the airlines.
Airline is liable to pay refund due to denied boarding, due to over booking of the flight or you miss the connecting flight due to current flight delay. Flight cancelation and flight postpone are some other reasons to claim compensation.
EasyJet does not always answer flight delay demand letters from customers, if you want to ensure to get your money you should use the service of Claim Flights.
If your flight is delayed and you are wondering whether you can get compensation or not, then Claim Flights is the right destination for you. Team of lawyers at Claim Flights helps you to file the case against airlines. You just need to give you flight number and flight delay status to us.
Claim flights have a special calculator which helps you to calculate the exact amount you are entitled to claim from the airline. So don't delay and claim your flight delay refund today.
Choose Your Choice To Claim
Fee from $30 to $585 + hearing fee of $30 to $430
Risk of losing money if lose case
Some hours of your time is spent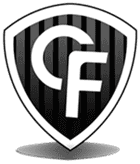 Additional databases and legal evidence
No cost risk, only pay if we win
Just 2 minutes of your time spent
Experts with high success rate
Outcome unclear, most airlines ignore customer claims
Case might end up in court anyhow


We help in many languages - ClaimFlights International Websites