American Airlines Flight Delays Or Cancellations; Claim Compensation Up To 600€
If your American Airlines flight was delayed or canceled, you may have the right to compensation under European Regulation EC 261.
The amount of compensation is up to 600€ ($700).
American Airlines Rights to Compensation for Flight Delays or Cancellations
For American Airlines flight delays of more than 3 hours, or cancellations without prior notice, or denied boarding due to overbooking, you may have the right to compensation up to 600€ (or $700) under EU Regulation 261/2004.
EC Regulation 261/2004 was made in the year 2004 and came into effect from February of 2005. It states that flight passengers who face inconvenience due to flight delays, flight cancellations or denied boarding problems should be compensated from the airlines.
To claim compensation from American Airlines (AA), you must have travelled within EU or from EU Member States. You do not have to be citizen of EU to claim compensation.
Note: As US Airways has merged with American Airlines; claims against US Airways can also be made through American Airlines.
There are many cases when passengers try to claim compensation themselves; but may face certain difficulties, as usually airlines excuses for some reason, as the passengers are not aware of the actual fact.
Thus, you can seek help from our claim professionals to get the money back from American Airlines.
EC Regulation 261/2004 entitlement for American Airlines Flight Cancellations
If American Airlines cancels their flight without any prior notice of at least 14 days, passengers can ask for a refund of their ticket cost. If there's a change in the flight, i.e., AA offered re-scheduled flight, which further gets delayed on arrival for 2 or more hours entitles to claim compensation against the re-scheduled flight.
For e.g., if you had booked your flight ticket with American Airlines from London (LHR) to San Francisco (SFO) and say, your flight from London was cancelled and you were offered an alternate flight which was delayed for more than 4 hours at San Francisco, the arrival airport, then you can claim up to 600€ as per EU 261 Rule.
When you're eligible for American Airlines Flight Delay Compensation?
To claim American Airlines compensation the following conditions should meet as per EC Regulation 261 of 2004.
The departure airport should have been located into the EU Member States
Your flight should have been delayed for more than 3 hours at the final destination
You can even claim today for your flight, which was delayed 3 years back.
How long you can go back to claim for the flight problems, depends on the nationality of your flight. For UK flights, claim can be made back up to 6 years, whereas for other European countries flights, claim can be made back up to 3 years.
American Airlines
American Airlines (AA) is one of the largest airlines in the world with its headquarters at Dallas-Fort Worth (DFW), Texas, United States and other hubs located at Los Angeles,O'Hare Airport, Miami Airport, Chicago, Philadelphia Airport, Phoenix, Charlotte Douglas Airport, LaGuardia Airport and Washington DC. Its IATA Code is "AA".
It operates a wide network of domestic as well as international flights. Tulsa International Airport is the place where basic maintenance work is being carried out for the flawless execution of the process.
American Airlines Group is the parent company of American Airlines. It is recognized as one of the founding members of OneWorld Airline Alliance which allows synchronized fare options with its alliance partners Finnair, British Airways, Iberia and Japan Airlines.
Code-Share Partners
American Airlines has codeshare agreements with many of the airlines of which the European airlines are British Airways, Finnair, Iberia, Niki, OpenSkies and Air Tahiti Nui and the other airlines are Cathay Pacific, Japan Airlines, LAN, TAM, Malaysia Airlines, Qantas, Qatar Airways, Royal Jordanian and S7, and has additional commercial agreements with Alaska Airlines, Cape Air, Etihad Airways, El Al, Fiji Airlines, Hawaiian Airlines, Hainan Airlines, Jetstar, Jet Airways, Seabourne and WestJet.
American Airlines alliance partners Finnair, British Airways and Iberia serves passengers from Europe to America (transatlantic routes) and the other joint partners Japan Airlines and Qantas serves passengers from Asia to America (transpacific routes).
Fleets & Destinations
It has more than 930 fleets under its name which flies to more than 190 destinations worldwide over more than 50 countries. And it is also known to be the world's largest airline in terms of fleet size and scheduled passengers carried.
Most Frequent European Routes
| Sr.No. | Country | City |
| --- | --- | --- |
| 1 | United Kingdom | London, Manchester, Edinburgh, Glasgow |
| 2 | Italy | Milan, Rome, Venice |
| 3 | Germany | Frankfurt, Munich |
| 4 | Spain | Barcelona, Madrid |
| 5 | Ireland | Dublin, Shannon |
| 6 | Greece | Athens |
| 7 | Portugal | Lisbon |
| 8 | Switzerland | Zürich |
| 9 | France | Paris |
Some of the most frequent destination from Europe to America are New York, San Francisco, San Jose and Boston.
Reviews
In terms of airlines review, Skytrax has rated American Airlines less than an average of 3 stars out of 10 reviewed by more than 1670 customers as of September 2017. AA airline passengers have rated 2 stars out of 5 for its On-Board services like Food & Beverages, Inflight Entertainment, Seat Comfort, Staff Service and Value for Money.
American Airlines flights passengers usually complains about flight delays or lateness in arrival or departures, cancellations, baggage delay, seat comfort, services, in-flight entertainment, leg room space, poor crew service, meals, etc. as of AirlineQuality and TripAdvisor
Flight cancellation policy
If you want to cancel your reservations or change your flight date, the cancellation policy depends upon the type of ticket you have purchased as of American Airlines Official Website. You can usually change or cancel your flight reservation online.Within 24 hours or same day of booking your ticket, you may cancel your trip and get full refund of your ticket fee, subject to at least 2 days prior to flight schedule departure date.For a non-refundable ticket there is no refund, unless and until American Airlines cancels their flight due to certain conditions such as Change in schedule, Military Orders or Death of the Passenger/Co-Passengers.
American Airlines baggage policy
American Airlines allows one carry-on bag and one check-in baggage (laptop bag or briefcase to carry your personal items) per passenger for free. Carry-on baggage should not exceed 22 x 14 x 9 (dimensions in inches) including handles and wheels. Checked baggage / Hold luggage limits to weight 23 kilograms or 50 pounds. For Platinum, Gold and Premium Economy passengers, 1st and 2nd checked baggage are allowed for free. You have to bear additional charges if you carry excess baggage, maximum up to 10 bags are allowed to check for Transatlantic, Transpacific and US Domestic travellers. In case, your baggage gets lost or damaged, you may seek help of AA agent at the airport and track using their 13 digit reference number. You can contact them to claim reimbursement for items in your bag.
For any queries or complaints or an emergency, this info might be useful to contact direct to the Airline:
American Airlines flight problems
Flight delays, cancellations is usually a common problem faced by an air passengers, there are also cases of denied boarding and missing the connecting flight due to first flight delay. In such cases, European Union introduced EC Regulation 261/2004 which entitles airline passengers to claim compensation for delays of more than 3 hours; cancellations without any notice; for denied boarding due to an overbooked flight. You may claim for missed connections, if there's a delay in your first leg, you may ask for refund of your flight ticket cost or return ticket to the original destination. Whereas, you can even claim compensation for delayed flight, if the delay was of more than 3 hours.
EC Regulation 261/2004
EC Regulation 261/2004 (dated 17 February 2005) applies to air passengers departing from any EU airport, or from a non-EU airport with an EU airline to an EU destination. Passengers must note that flight compensation is subject to certain conditions and exceptions. There will be no compensation for a delay / cancellation caused by an extraordinary circumstance, under which such delay / cancellation becomes uncontrollable. An example of such situations includes bad weather or security concerns such as fear of a terror attack. In such situations, passengers will not be given any compensation.
Nevertheless, if there is a delay of more than 4 hours for a flight of 3500 km or more; delay of 3 hours or more in intra-community flight of 1500 km or more; and delay of 3 hours in case of flight under 1500 km, the passenger is entitled to claim compensation under EU norms as set by the Regulation. This entitlement is when the delay is not caused by extraordinary circumstances.
If you travelled with American Airlines and your flight was delayed or cancelled without any prior notice or for reasons which could have been easily avoided by the airline, then according to Regulation (EC) No. 261/2004, you can claim compensation up to 600€. This takes into account distance of travel and the delay duration which should be more than 3 hours.
Within EU:
If you travel up to 1,500 km or less, then you can claim up to 250€
And over 1,500 km, you can claim up to 400€
Between EU Airport And Non-EU Airport:
If you travel up to 1,500 km or less, then you can claim up to 250€
If the distance is between 1,500 – 3,500 km, then you can claim up to 400€
And if the distance is more than 3500 km and flight delays for more than 4 hours, then you can claim up to 600€
If delay was at departure airport in EU
For 2 or more hours, you may have to right to ask for 2 phone calls, free email access, meals and refreshments.
For delay of more than 5 hours, you can ask for refund of ticket price, which should be credited in your bank account or credit card within 7 working days.
For an overnight delay, you should get free hotel accommodation and travel from airport to the hotel.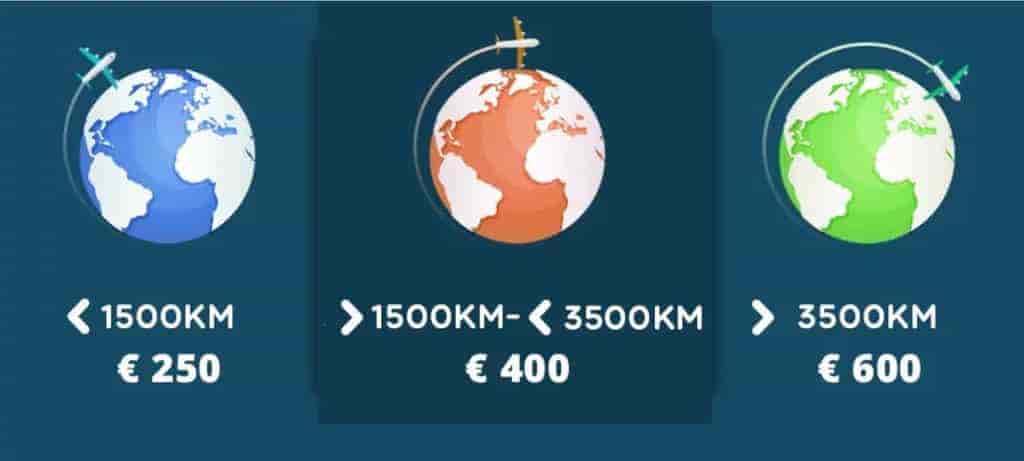 Am i eligible to claim compensation?
EC Regulation 261/2004 is a European Union Rule; it applies to EU air carriers and airlines which flies from Europe. You do not have to be an EU citizen to claim compensation for flight delays or cancellations. This means that you can claim for American Airlines flights departing from an airport located in the EU. Thus, you are eligible to claim back your money from American Airlines for delays or cancellations. Check your claim applicability and status using our American Airlines Flight Compensation Checker Tool
| Origin and Destination | EU Airline | Non-EU Airline |
| --- | --- | --- |
| From Inside EU to Outside EU | Yes | Yes |
| From Inside EU to Inside EU | Yes | Yes |
| From Outside EU to Inside EU | Yes | No |
| From Outside EU to Outside EU | No | No |
Why choose us for AA delayed / cancelled flight compensation claims?
Facing problem while claiming flight delay compensation from AA Airlines? We at Claim Flights bring the user-friendly options, using which you can ask for claim within few minutes. We execute all the activities by following EC Regulation 261/2004. The Federal Court of Justice on 7th May 2013 comes under Article 3 of EC Regulation 261/2004 came out with the verdict that the passengers who faced inconvenience due to flight delay, cancellation or denied boarding should receive compensation from the airlines.
EU 261 Rule helps you to acknowledge the authenticated services and you don't have to spend a long time to ask for your claim. We always maintain an updated law case database along with efficient claim process which is well versed with the features regarding the compensation. Once, you enter our website you can find "Flight Delay Compensation Calculator" through which you can easily know the amount you can claim from American Airlines (AA). Once you entered AA flight Number and flight date you get access to the next steps completing which you can place your claim successfully.
Get familiar with your rights for AA flight delays & flight cancellations
Sometimes the airlines excuses with the reason as 'Act of God' but every event can't be an 'Act of God'. We thereby help you to understand the real fact and thus you won't be facing any difficulties. We would reveal the true information and would put any excuses avoiding the compensation that you are entitled to receive. You may not know the original reason and the knowledge on flights database but we definitely get access to those giving you the justice.
Claim Flights is most trusted claim company and have very efficient claim experts' team who makes your claim case successful and pays the compensation amount received from the airline within right time. All you have to do is provide us with your American Airlines flight details (AA flight number & flight date) and enter the reason of delay/cancellation/denied boarding.
Our claim experts will incorporate with various other team to collect data so that everything goes smoothly. Our team has access to flight information such as the time by which the flight was delayed, the reason for flight delay / cancellation, flights scheduled departure and arrival time, etc. making more likely win-win situation.
So if you have any complaints regarding American Airlines flight delays or American Airlines cancellations you can contact us or use our chat feature at any time. Don't delay and claim for your flight owed by AA airline today. We also facilitate free flight delay compensation letter template, download the pdf; which you can use to claim yourself.
How to claim flight delay compensation?
Claim Flights claiming process is very easy to use and to provide us the desired information doesn't take more than 3 minutes of your precious time. We have access to a lot of information about American Airlines flights, thus you receive the compensation within right time.
Choose Your Choice To Claim
Fee from $30 to $585 + hearing fee of $30 to $430
Risk of losing money if lose case
Some hours of your time is spent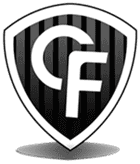 Additional databases and legal evidence
No cost risk, only pay if we win
Just 2 minutes of your time spent
Experts with high success rate
Outcome unclear, most airlines ignore customer claims
Case might end up in court anyhow


We help in many languages - Claim Flights International Websites