Air China Flight Compensation
If your Air China flight was delayed or canceled, you may have the right to compensation under European Regulation EC 261.
The amount of compensation is up to 600€ ($700).
Air China Flight Delay or Cancellation Rights
Air China flights departed from EU member states, if gets delayed for more than 3 hours on arrival or was canceled without prior notice of at least 14 days, entitles to claim compensation up to 600€ ($700) from Air China Airlines as per EC Regulation 261/2004.
European Union Regulation (EC) No. 261/2004 was made in the year 2004 and came into effect from February of 2005, states that flight passengers who face inconvenience due to flight delays, flight cancellations or were denied boarding, should be compensated from the airlines.
To claim compensation, you should have been traveled within or from EU Member State. There are many cases when you wish to claim compensation yourself; but you may face certain difficulties, as usually airlines excuses with some reasons and you maybe not aware of the actual fact.
So, you can seek the help of our claim experts in order to get your money back that airlines owe for you.
Cancelled / Overbooked Flight Compensation – EU Regulation 261/2004
According to EC Regulation 261/2004, air passengers can also claim refund from Air China if their flight has been cancelled at any EU Airport or if they were denied to board their flight due to overbooking.
If you were denied boarding or your flight was been cancelled and Air China airline offered an alternate flight which further gets delayed on arrival entitles you to claim Air China compensation for flight delays.
Eligibility to Claim Delayed / Cancelled / Overbooked Flight Compensation
To claim compensation the following conditions should meet as per EU 261 Rule
Flight should have been departed from an EU Member State (in case of delays on arrival)
Flight should have been delayed for more than 3 hours (then only you are eligible to claim)
Flight should be scheduled to depart from an EU Member State (in case of cancellations or overbooking)
Air China
Air China is the Government-owned airlines established in 1988. Headquarter of Air China is located in Beijing, China. The airline was formed after the Govt. of China decided to split the Civil Aviation Administration of China (CAAC) into 6 different airlines depending upon their region. Air China Airline code is reserved by the CAAC. Air China inherited all the codes that CAAC had operated with. Air China operates both domestic and international flights.
Subsidiaries Of Air China
The subsidiaries of the Air China include: Air China Cargo, Shenzhen Airlines, Shandong Airlines, Air Macau, Dalian Airlines and Beijing Capital Airlines. None of these airlines are wholly owned by Air China airline.
Air China Cargo is jointly owned by Air China (51%), Beijing Capital International (24%), and CITIC Pacific (25%) and operates freight services on behalf of Air China.
Shenzhen Airlines operates both domestic and international airlines and is partly owned by Air China (51%). Shenzhen Airlines is headquartered at Guangdong and also has subsidiaries named Henan Airlines and Kunming Airlines, which are partly owned by Shenzhen Airlines.
Shandong Airlines is headquartered at Shandong and operates mostly domestic flights along with few international ones. Air Macau is the national carrier of its country and its 57% stake is under Air China.
Air Macau mostly operates flights domestically with few flights connecting to the mainland of China. Dalian Airlines is based at Liaoning, China and Air China owns 80 % of their stake. It usually operates both freight as well as schedule flight services for passengers. In Beijing Capital Airlines, Air China has just few shares and is mostly operated by its parent company named Hainan Airlines.
Air China Airlines Code-Share Agreements
Air China has codeshare agreement with most of the A listed airline group around the world which enables them to use their number on flights belonging to the other airlines, hence allowing its passengers to board and travel to their destinations using the same ticket.
The airlines with whom Air China has code-share agreement with are as follows: Air Macau, Air New Zealand, LATAM Brasil, LATAM Chile, LOT Polish Airlines, Austrian Airlines, Cathay Dragon, Cathay Pacific, Air India, Air Canada, Air Dolomiti, EVA Air, Finnair, Hawaiian Airlines, Juneyao Airlines, Kunming Airlines, China Express Airlines, El Al, Ethiopian Airlines, Lufthansa, Scandinavian Airlines, WestJet, Uni Air, United Airlines, Singapore Airlines, South African Airways, Swiss International Air Lines, TAP Portugal, Tibet Airlines, Turkish Airlines, Asiana Airlines, Shandong Airlines, Shenzhen Airlines, Virgin Atlantic, Air Serbia, All Nippon Airways and SilkAir.
Air China Fleet Size
Air China airline has over 500 aircraft including the fleets of its subsidiaries. Excluding the fleets from its subsidiaries, the airline has 392 aircraft. The average age of all these airlines is about 7 years approximately. Using these aircrafts the airline is connected to over 32 countries and regions with over 155 destinations. As Air China also happens to be a member of Star Alliance, it has access to over 1,200 destinations across 193 countries.
| Aircraft | Number of Aircrafts |
| --- | --- |
| Boeing 737-800 | 122 |
| Airbus A321-200 | 61 |
| Airbus A320-200 | 45 |
| Airbus A319-100 | 33 |
| Airbus A330-200 | 30 |
| Airbus A330-300 | 29 |
| Boeing 777-300ER | 26 |
| Boeing 737-700 | 21 |
| Boeing 787-9 | 11 |
| Boeing 747-8I | 7 |
| Boeing 777-200 | 4 |
| Boeing 747-400 | 3 |
| Total | 392 |
Air China European Flight Destination
The famous destinations to which Air China connects to Europe are as follows: Athens, Budapest, Chita, Minsk, Paris, Frankfurt, Munich, Rome, Milan, Moscow, Madrid, Stockholm, Vienna, Geneva and London.
| Sr. No. | Country | City |
| --- | --- | --- |
| 1 | Germany | Munich, Frankfurt, Düsseldorf |
| 2 | Russia | Moscow, Chita |
| 3 | Spain | Barcelona, Madrid |
| 4 | Switzerland | Geneva, Zürich |
| 5 | Italy | Rome, Milan |
| 6 | Sweden | Stockholm |
| 7 | Hungary | Budapest |
| 8 | Poland | Warsaw |
| 9 | Austria | Vienna |
| 10 | Greece | Athens |
| 11 | United Kingdom | London |
| 12 | Belarus | Minsk |
| 13 | France | Paris |
Air China Reviews & Statistics
Air China works under the policies of four 'C's which include Choice, Comfort, Convenience and Creditability. Like many other airline group, Air China has Business Class, First Class, and Economy Class and depending upon the tickets booked, the passengers have special allowance under the respective classes in which they have booked their tickets. The airline does provide inflight entertainment services and also meals and refreshments.
Air China has the frequent flyer program named "PhoenixMiles", for passengers who have been travelling a lot with this airlines, which enables the passengers to collect points and can be redeemed on any of the airlines who are members of the Star Alliance. The airline also has a strong presence over the social networking sites enabling them to connect them with their passengers.
Air China has been given a 3 star rating out of 5 by Skytrax, a leading airline rating body. These ratings are based upon customer services, in-flight services, seat comfort, value for money and food & beverages. The passengers are always encouraged to connect to the airline through the social networking sites as well as through their board line numbers and email services.
Air China Flight Delay / Cancellation / Denied Boarding Problems
Flight delays, cancellations is usually a common problem faced by an air passengers, there are also cases of denied boarding when an air passengers is not allowed to board the flight due to an oversold seat. In such cases, European Union introduced EC Regulation 261/2004 which entitles the air passengers to claim compensation for flight delays of more than 3 hours; flight cancellations without prior notice; also allows to claim compensation in case of denied boarding due to an overbooked flight and compensation for delayed flights when you were offered re-routed flight or an alternate flight which gets delayed at the arrival airport for more than 3 hours.
EC Regulation 261/2004 – Air China Passenger Rights To Claim
EC Regulation 261/2004 (dated 17 February 2005) applies to air passengers departing from any EU airport, or from a non-EU airport with an EU airline to an EU destination. Passengers must note that flight delay compensation is subject to certain conditions and exceptions. There will be no compensation for a delay / cancellation caused by an extraordinary circumstance, under which such delay / cancellation becomes uncontrollable. An example of such situations includes bad weather or security concerns such as fear of a terror attack. In such situations, passengers will not be given any compensation.
Nevertheless, if there is a delay of more than 4 hours for a flight of 3500 km or more; delay of 3 hours or more in intra-community flight of 1500 km or more; and delay of 3 hours in case of flight under 1500 km, the passenger is entitled to claim compensation under EU norms as set by the regulation. This entitlement is when the delay is not caused by extraordinary circumstances.
If you are the air passenger travelled with Air China and your flight was delayed or if your flight gets cancelled (without any prior notice) or for reasons which could have been easily solved then according to Regulation (EC) No. 261/2004, flight passengers can claim up to 600€ as flight delay compensation. This takes into account distance that you travelled both within Europe and outside Europe and the time for flight delay which should be more than 3 hours.
Within EU:
If you travel up to 1,500 km or less, then you can claim up to 250€
And over 1,500 km, you can claim up to 400€
Between EU Airport And Non-EU Airport:
If you travel up to 1,500 km or less, then you can claim up to 250€
If the distance is between 1,500 – 3,500 km, then you can claim up to 400€
And if the distance is more than 3500 km and flight delays for more than 4 hours, then you can claim up to 600€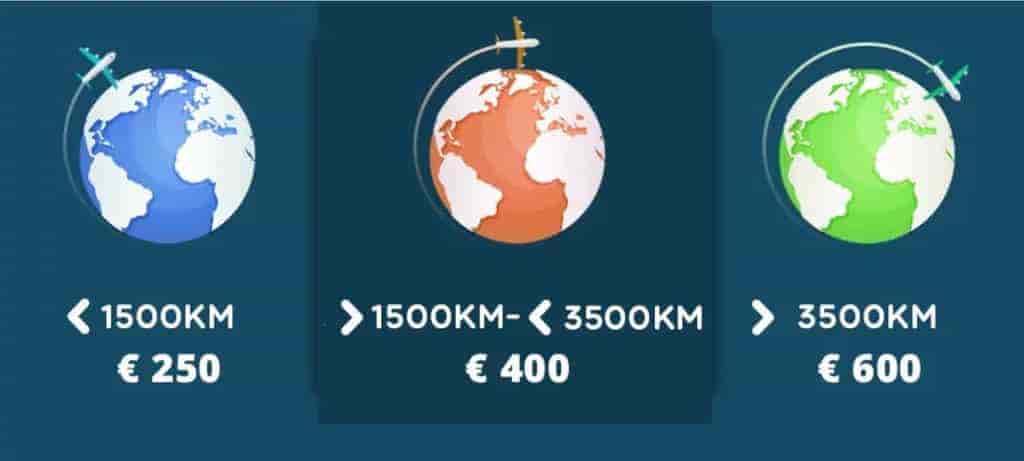 Note: If you are travelling to a Non-European country from a Non-European country by a European Flight, EU 261 Rule won't apply to you. It is only applied in the case of EU based flights travelling within Europe or to or from an EU Member State.
Am I Eligible To Claim Compensation?
EC Regulation 261/2004 is a European Union Regulation, it applies to EU and Non-EU airspace. You do not have to be an EU citizen to claim flight compensation.
This means that you can claim on flights departing from any airport located in the EU (with any airline) or arriving in the EU (with an EU airline).
Thus you are eligible to claim compensation for flights departed or which were scheduled to depart from an EU airport.
| Origin and Destination | EU Airline | Non-EU Airline |
| --- | --- | --- |
| From Inside EU to Outside EU | Yes | Yes |
| From Inside EU to Inside EU | Yes | Yes |
| From Outside EU to Inside EU | Yes | No |
| From Outside EU to Outside EU | No | No |
How We Can Help You To Claim Your Money Back If Air China Doesn't Compensate You?
If your flight has been delayed or cancelled while you are travelling from or within Europe or flying with an EU registered flight and you want to claim compensation for the problem the airline has caused to you, all you have to do is provide us with your Air China flight details (flight number & flight date) and our claim experts will work with various other teams to collect data so that everything goes smoothly.
We have a registered EU claim expert team who facilities the passengers to help in filing the claim. We help the passengers to understand their right and how to process the claim. We also help them to follow the claim so that it can get compensated.
Our Claim Flight team contains all the expertise to help the customers along with the pursuing the claim process. Our claim expert team has access to flight information such as the time by which the flight was delayed, the reason for flight cancellation, flights departure and arrival time, etc. making us more likely to win the compensation. If you have any complaints regarding to Air China flight delays or flight cancellation you can contact Claim Flights at any time.
How to Claim Flight Delay Compensation?
Claim Flights claiming process is very easy to use and to provide us the desired information doesn't take more than 2 minutes of your precious time.
We have access to a lot of information about different airlines flights, thus you receive the compensation within right time.
How To Claim Air China Flight Compensation Yourself?
If your flight was delayed for more than 3 hours or is cancelled without prior notice of 2 weeks or if you were denied boarding due to an overbooking flight seats, you can use our free claim letter template to write the letter to airline to claim compensation for your delayed, cancelled or overbooked flight in accordance with EU Regulation 261/2004. EC Regulation 261/2004 entitles European Union air passengers to claim up to 600€ compensation for flight delay of 3 hours or more, flight cancellations or for denied boarding.
Calculate The Amount Airlines Owes You
Passengers are often unaware of the regulation and end up claiming a very futile amount compared to what they are entitled to claim. Our website contains one of the very useful tool, flight compensation checker, helps to get the exact amount of compensation from the airline. It will give a clear idea to the customers how much they should expect from the airlines authority.
Flight compensation checker can help you to calculate the amount to claim from Air China for your delayed or cancelled flights. You can check for free the amount Air China owe for you with our flight delay compensation calculator.
You can claim flight delay compensation with our assistance by filling the claim form. You may need to enter further details about yourself & co-passengers for whom you would like to claim the flight compensation from the Air China. Our claim expert team can file the claim on behalf of you and pursue it with the airlines. Air passengers are charged only in case they get compensation from the airline. You can compare the claimable compensation amount provided by us against other claim companies. Claim Flights takes up your case on a no win-no fee basis and makes sure that you get right amount in time.
Choose Your Choice To Claim
Fee from $30 to $585 + hearing fee of $30 to $430
Risk of losing money if lose case
Some hours of your time is spent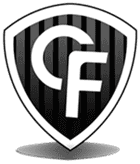 Additional databases and legal evidence
No cost risk, only pay if we win
Just 2 minutes of your time spent
Experts with high success rate
Outcome unclear, most airlines ignore customer claims
Case might end up in court anyhow


We help in many languages - Claim Flights International Websites