Aeroflot Flight Delay Compensation
If your Aeroflot flight was delayed or canceled, you may have the right to compensation under European Regulation EC 261.
The amount of compensation is up to 600€ ($700).
About Aeroflot
Aeroflot is a Russian airline and is popularly known to be OJSC Aeroflot came into being in 1923. It is the national flag carrier airline of the country. Aeroflot became the official name of the airline in 1932.
The official headquarter of the airline is at Arbat District. During 2006, it was the tenth member who joined the Sky team. During same period of them the total number of the passengers who were travelling via this airline increased.
How to Claim Flight Delay Compensation?
Claim Flights claiming process is very easy to use and to provide us the desired information doesn't take more than 2 minutes of your precious time.
We have access to a lot of information about different airlines flights, thus you receive the compensation within right time.
Claim Yourself Delayed Flight Compensation
Destinations of Aeroflot Flight
The major destinations to which Aeroflot travels are across Asia, North as well as South America, Europe and Africa. The most popular destinations are as follow: Moscow to Krasnodar, Moscow to St. Petersburg, Moscow to Yekaterinburg, Moscow to Adler/Sochi, Moscow to Kazan, Moscow to Nizhniy Novgorod, Samara to Moscow, Moscow to Berlin, Moscow to Kaliningrad, Minsk to Moscow and Moscow to Simferopol.
Delay Statistics of Aeroflot Russian Airlines Flight
The airline owns a very decent reputation when it comes to their delayed or cancellation rates. Almost 85% of the time the airline was right on time and there is no single record when it comes to cancellation of any flight. However, 12% record of the flights being delayed is part of the airline's statistics.
How We Can Help You?
In case your flight is being cancelled or delayed for over 3 hours then according to the passenger right given by the Europe law, you have the liberty to claim for the compensation.
There are times when it is very difficult to get hands on the compensation or to directly contact the airline as they are good at fleeing the customers.
This is the time when you can contact us for our expert services. We have a team of experts who know how exactly to help you in order to get you your compensation from the airline.
Required information to claim the compensation:
In order to claim compensation from the airline there is not a lot of information that you need to provide us. All we need is your flight number along with the flight date. Once we have our hands on your given information we will start working in order to get your rights. If you have any extra proof about your flight being delayed then you can attach it with your given documents.
How much can you claim?
As per the Europe law, you can get up-to £450 from the airline. The total amount however depends on the total time that was delayed. We have a compensation calculator on our website, you can use it in order to calculate the amount. You are free to use our calculator whenever you want.
Department of Transportation also known as DOT has set certain air-travel rights for people who are travelling from US to EU. If you are bumped due to overbooking, delayed for 3 hours or went through flight cancelation, you have right to claim for compensation. You can use our online calculator to check how much amount you can claim for.
Choose Your Choice To Claim
Fee from $30 to $585 + hearing fee of $30 to $430
Risk of losing money if lose case
Some hours of your time is spent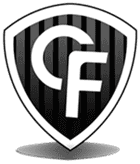 Additional databases and legal evidence
No cost risk, only pay if we win
Just 2 minutes of your time spent
Experts with high success rate
Outcome unclear, most airlines ignore customer claims
Case might end up in court anyhow


We help in many languages - Claim Flights International Websites